Recently one batch of decanter centrifuge are working successfully in South America rig site. The equipments list is as below:
2 units of Decanter Centrifuges : GNLW363C-VFD
2 units of Screw Pump : GNG30-075B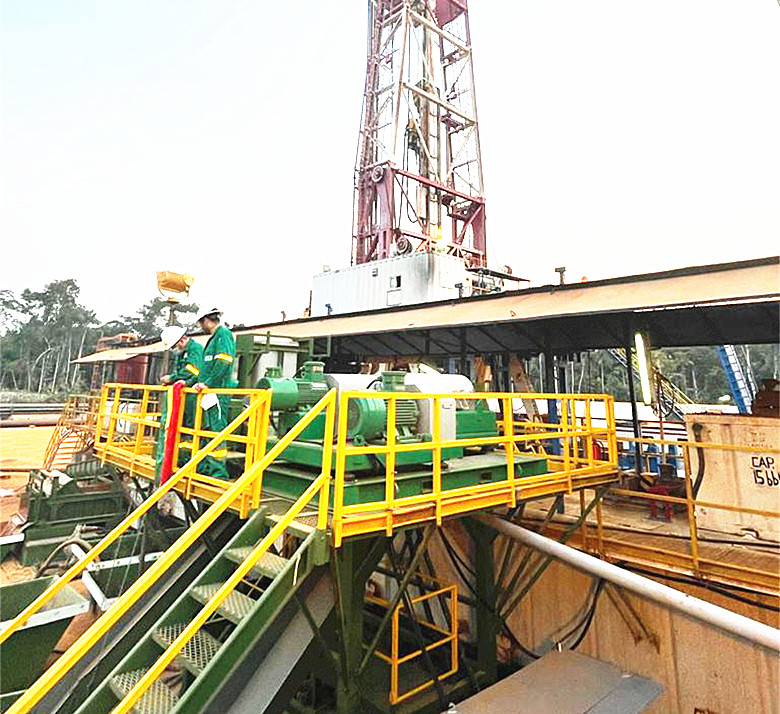 The decanter centrifuges are used to treat water based drilling fluids with high G drying shaker, the working process is that the drilling fluids which are treated by solids control equipments, are collected by screw conveyor, the drilling waste are transferred by screw conveyor to high G drying shaker to separate the coarse solids from the drilling waste, then the fluids drop into the catching tank, and the screw pump feed the fluids to GNLW363C-VFD decanter centrifuge to separate the fine solids from the fluids, the clean fluids can be reused to prepare for new drilling fluids. We have stock in GN solids America for faster delivery for South America client, and the electric motor and VFD control panel are comply with IEC EX for class 1 div.1 application. The VFD control panel is positive pressurized control panel with PLC smart control, the main motor, back drive motor and pump motor are controlled by ABB drive.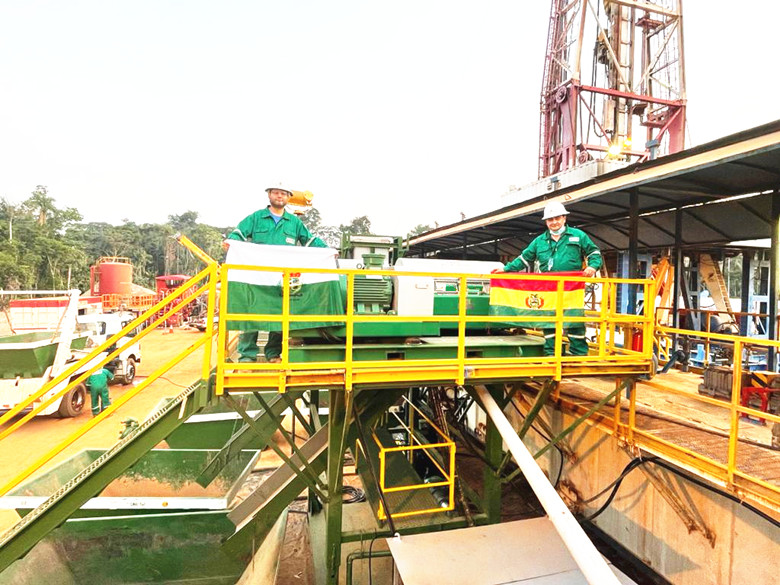 The decanter centrifuge bowl material is made of duplex stainless steel 2205, the other bowl components are made of stainless steel 316, the screw is made of SS304, the bearing is SKF brand for reliable operation. The feed rate can be adjusted by changing pump frequency.
The discharged solids will be discharged from centrifuge solids discharge trough and collected by cuttings box, which can be transported by waste truck.
Except for decanter centrifuge, GN solids control also produce vertical cuttings dryer for oil based drilling waste treatment, and also oil sludge treatment system for oil , water and solids separation for oil waste sludge, crude oil tank bottom cleaning sludge treatment, etc.