Recently 10 sets of fully hydraulic drive decanter centrifuge for drilling mud cleaning are ready for delivery to North Africa.
The technical configuration is as below: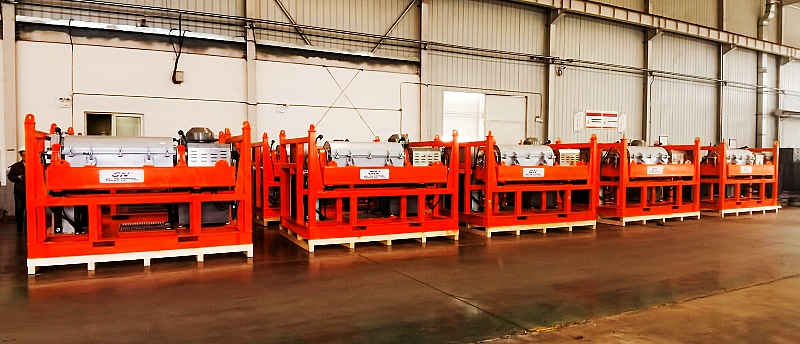 Model : GNLW363D-FHD
Bowl diameter: 14 inch (360mm)
Bowl length: 50 inch (1271mm)
The max speed is up to 3600rpm, the max G force is up to 2610G
The drive system is fully hydraulic drive system with adjustable speed, we use the reliable brand FHD system for reliable operation.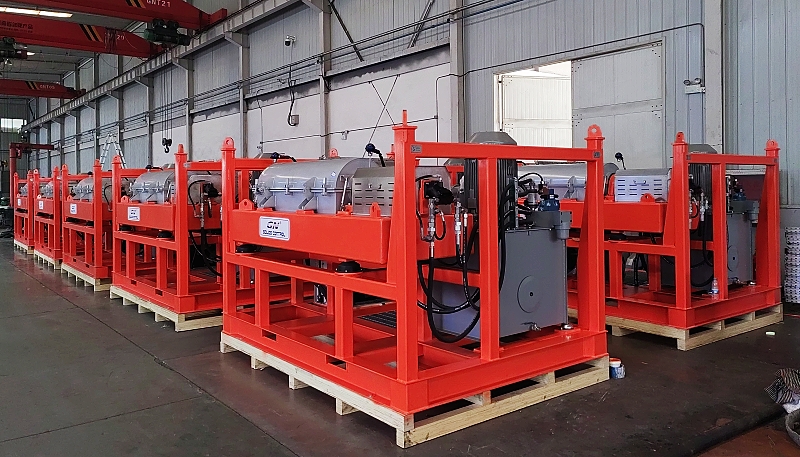 The Fully hydraulic drive decanter centrifuge can be utilized for oil and gas drilling solids control system, drilling waste management project, oil sludge treatment project, HDD mud recycling, , HDD tailing slurry dewatering, TBM slurry separation, construction engineering mud treatment, mining slurry separation, etc. Compared with VFD ( variable frequency drive) decanter centrifuge, the FHD centrifuge can be applied for heavy duty, simple operation, more flexible to meet the different working conditions.
Features of GN FHD decanter centrifuge:
The centrifuge bowl assembly use high level stainless steel material, duplex stainless steel SS2205 or SS2304 by centrifugal casting, which is superior to the performance of SS304 and SS316.
Multi speed balancing of different rotation parts to ensure the stable operation of the centrifuge under the high speed working condition.
Screw blade is protected by tungsten carbide tiles, which is adjustable once damaged. Compared with hard facing wear resistant coating, it can last longer and the further maintenance cost is cheaper for the long run operation.
The solids outlet and mud distribution port is protected by replaceable hard alloy sleeve.
The carbide scrapers to protect the bowl and prevent it from wear. The 360 degree rectangular slag discharge port for smooth discharge and avoid blocking the bowl inside.
For more information of the fully hydraulic centrifuge, pls contact with GN solids control.