Recently, several GN old customers asked GN for help, cause they wanted to use their GN decanter centrifuges designed for 460V/380HZ in condition of 380V/50HZ power source condition. Some of them purchased VFD control panel decanter centrifuges, some purchased fixed speeded centrifuges.
In order to meet their requests, GN electric engineer summarized below notes for instruction. Take GNLW363BG series centrifuges as cited example, cause this model is the most popular centrifuge of GN.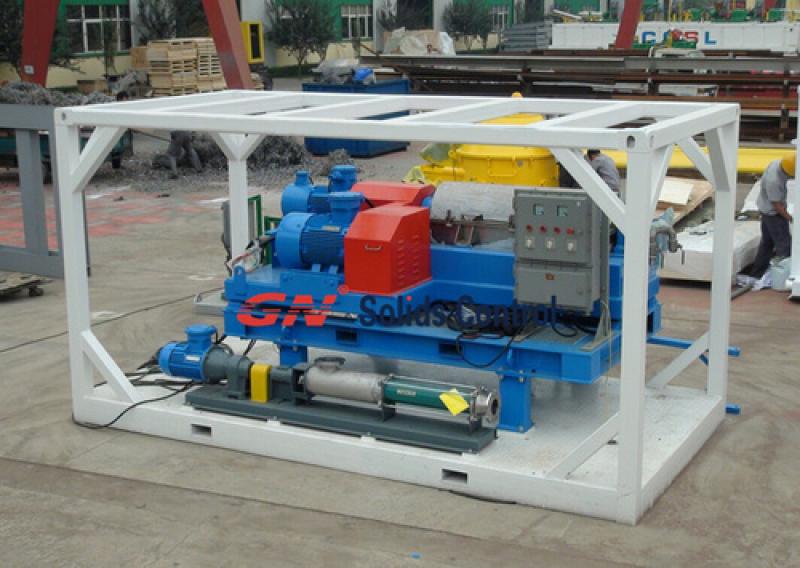 In case of fixed speed control panel centrifuge GNLW363BG:
For a fixed speeded GNLW363BG for 460V/60HZ, the standard speed is 3200RPM at 60HZ frequency. We can make it suitable for 380V/50HZ by adopting a transformer for the motors to be well functional, but the rotating speed will be less than the rated 3200RPM when the electric frequency is 50HZ, it would be around 2670RPM. In order to keep the ideal rotating speed, the end user need to add a set of pulley and belt for 3200RPM at 50HZ.
In case of VFD control panel GNLW363BG-VFD:
If the centrifuge is designed for 460V/60HZ with VFD control panel, in order to use it in 380V/50HZ, firstly, we need to add a transformer. But the transformer only enables the motor to be function well with new power source. But unlike the fixed speed, there is no need to adopt another set of pulley and belt. Only thing need to be change is some parameters in the control panel per GN engineer's detailed instruction.
Besides this 14inch bowl decanter centrifuge GNLW363, GN Solids Control also has other centrifuges, nearly covering all necessary applications in field of solids control and waste management in drilling process. Like middle speed big bowl centrifuge GNLW452 for barite recovery, big bowl centrifuge GNLW453BG-VFD and GNLW553-VFD and baby centrifuge GNLW223 mainly for diamond drilling, and etc.
Welcome to visit our website or email to us for more information, and we can discuss what more customized requirements we could meet for you.