Since last year, the world petrol and gas
market has been down for a long while, at first, it was caused by the going
down of the crude oil price, and after more than 6 months, although the price
of crude oil was raised a bit, the expectation is still not so satisfactory to
encourage the drilling companies to come back to market.
Although under such economic background, GN
Solids Control has got orders from both domestic market and oversea market. Like
this order, it is about 6 sets centrifuges and 40 sets mud agitators, for a
drilling mud service company in South America.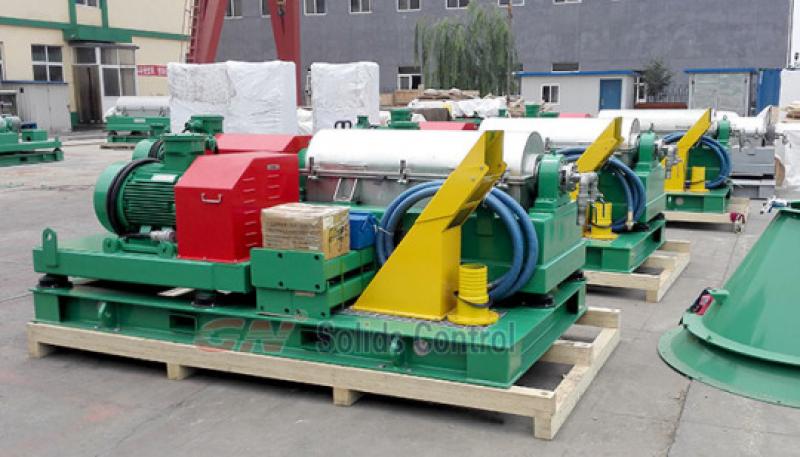 Before, the oil relating industry was
always regarded as rich industry who always focusing on the most expensive
solutions. But since the down of crude oil price, the oil companies' budget is
tight, and was radiated to service companies, forcing those companies to have
to look for most cost effective solutions. They still need highest quality
products, but with reasonable price. GN Solids Control, therefore, become their
best choice.
The end user is planning to use 6 mud
agitators to match one decanter centrifuge, and extra 4 sets of agitators as
back up. They are GNLW363CG-VFD decanter centrifuges, with VFD control panel
with PLC smart screens, with positive pressurized VFD control panel, the
international highest standard, and with the most popular bowl diameter size 14
inch.
Mud Agitator GNJBQ150DD, 15kw mud
agitators, with double layer impellers, GN mud agitator is compact designed mud
agitator, direct connection, easy to install and need small footprint.
Besides centrifuges and mud agitators, GN
has the complete line of equipments for solids control and waste management
systems, including shale shaker, mud cleaner, desander, desilter, mud gun, jet
mud mixer, and various pumps.
After the operation of those 6 sets
centrifuges, this end user is planning to add the qty to 10 sets and will try
GNCD930C vertical cuttings dryer in near future.