Recently 4 sets of vacuum degasser and centrifugal pumps are ready for shipment to Indonesia. The equipments are installed on the mud tank system for oil & gas drilling rig and workover rig. The major solids control equipments including shale shaker, desander, desilter or mud cleaner, vacuum degasser ( or centrifugal degasser), centrifugal pump, decanter centrifuge, mud agitator, mud gun, mud tank, mud gas separator, flare ignition device, mixing hopper, mixing pump, etc.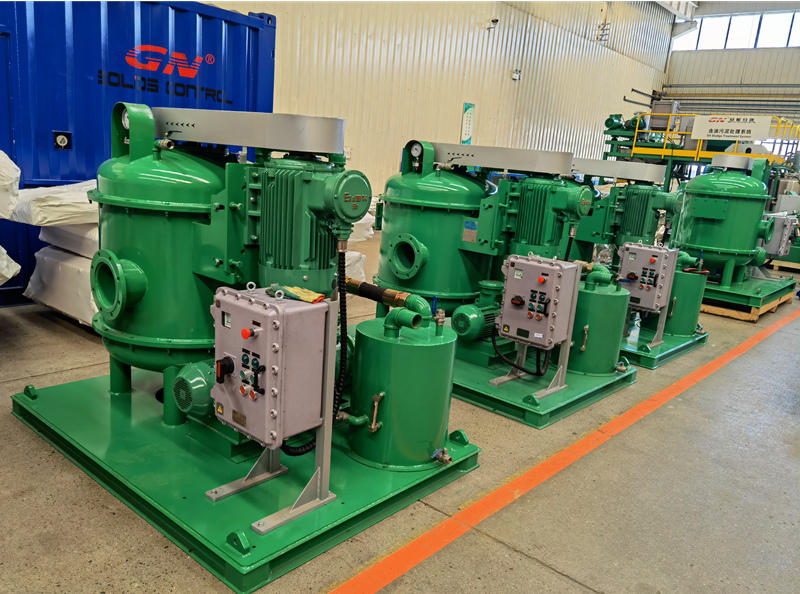 If the client need a zero discharge system, we will add drilling waste management system to connect with solids control equipments, such as screw conveyor, sludge vacuum pump, vertical cuttings dryer, waste centrifuge, high G drying shaker.
GN vacuum degasser is a self suction degasser unit to separate the gas from the gas cut mud, to protect the next process equipment, like desander desilter feeding pump, and keep the drilling mud balance. The working principal of the vacuum degasser do no need a jet pump, it is self suction unit. The major components of GN vacuum degasser including vacuum tank, electric control panel, water ring vacuum pump, gas water separator, explosion proof motor , the vacuum pump to create negative pressure in the vacuum tank, the mud enter into the rotor shaft, through the suction pipe under the action of atmospheric pressure , the mud spray to the wall and separated to thin layers bubble immersed in the slurry breakup and gas escape.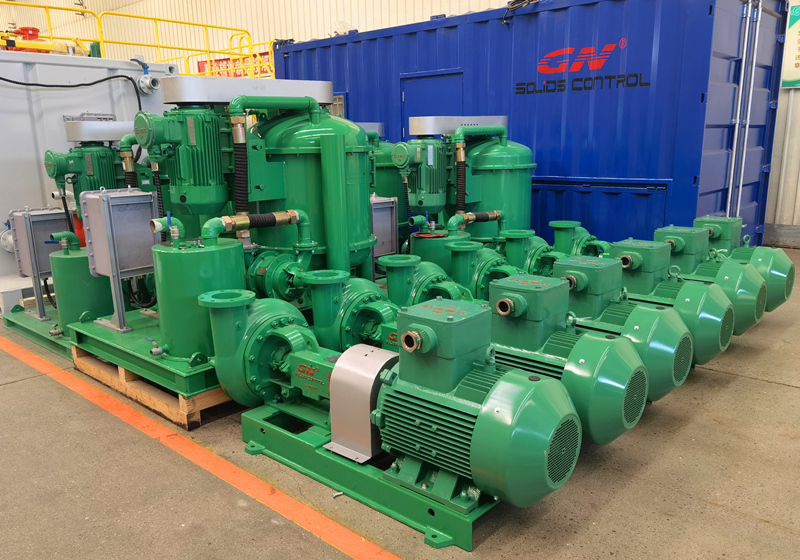 The centrifugal pump can be widely used as desander feeding pump, desilter feeding pump, trip pump, mixing pump, super charging pump, transfer pump. The impeller and pump casing are made of ductile hard iron for better abrasion resistance. We can also provide the replacement parts for other brand centrifugal pump.
If you need other solids control equipments and mud tank system, pls contact with GN solids sales.