In a complete
drilling rig system, there is a solids control system which is used for
separate out the drilling cuttings from the drilling liquid which comes back
from the drilling wellhead. And with this solids control system, the drilling
cuttings are to the most separated out from the liquid, and after adding some
necessary chemicals into the clean liquid, the drilling mud goes back to the drilling
system. It is considered as a closed loop of drilling.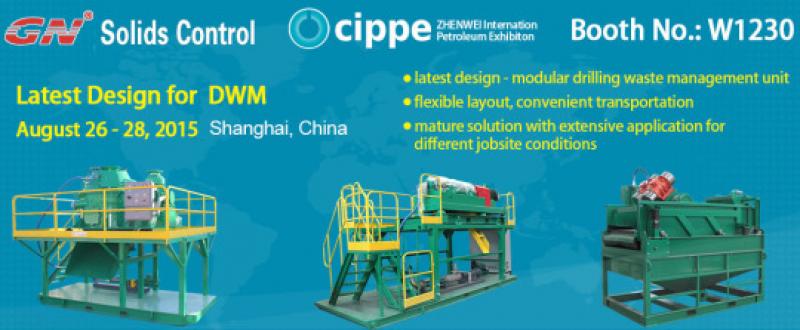 But you may ask,
how to deal with the drilling cuttings discharged from the shale shaker, mud
cleaner, desander, desilter and the centrifuge? Will the drilling cuttings
damage the soil or land of the environment?
And what to do
with the drilling liquid after it serves for several drilling rigs? Is it
possible that all the drilling cuttings are fully separated out? Is it possible
there are smaller and finer particles in the liquid?
GN has answers
for those questions by using the waste management systems.
According to
their different function, the waste management could be divided as below:
1. the waste management
for further treating the drilling cuttings from the upper hand solids control
system. GN has several standard designed options for these waste management
systems. Normally, a screw conveyor collects and transfer the drilling cuttings
to the vertical cuttings dryer, the liquid discharged by the cuttings dryer
flows into a conserve tank of something alike to be transferred to decanter centrifuge
with a high speed. Both the solids discharged from the cuttings dryer and the
centrifuge are very dry. And liquid could enter to solids control system.
2. after the
drilling cuttings waste management system, the very dry cuttings could enter GN
newly designed solidification unit for final discharge.
3. for the
drilling fluids, GN provide dewatering unit and high speed decanter centrifuge,
after some time operation, the particles become extra fine in the liquid, need
some chemical to merge them to be big enough for centrifuge separation.