Recently GN solids control shipped one unit of dewatering centrifuge for Municipal Sewage Treatment Company in Southeast Asia. Decanter centrifuge is one of our core equipment,the other core equipments including shale shaker, vertical cuttings dryer, shaker screen, vacuum degasser, mud cleaner, desander, desilter, mud gas separator, mud tank system, centrifugal pump, submersible slurry pump, mud agitator, screw conveyor, etc.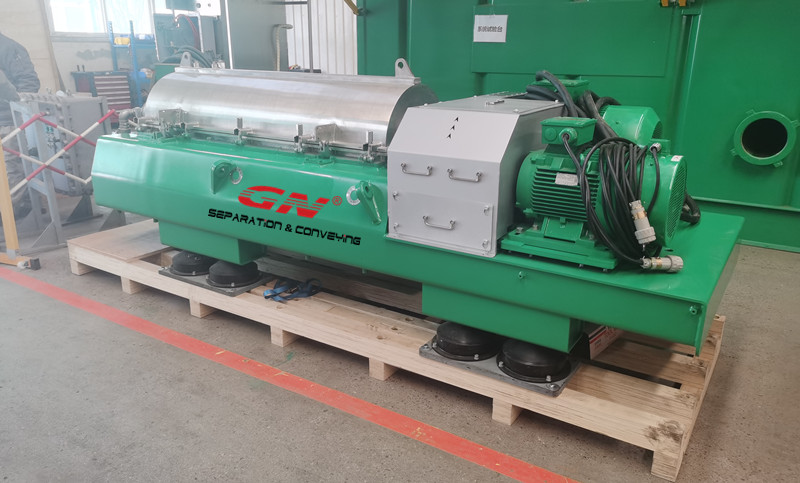 The dewatering centrifuge used for Municipal Sewage Treatment is different with the one used for oil & gas drilling application drilling fluids decanter centrifuge and drilling waste decanter centrifuge, we have sent the professional question list to our customer, once get their answer, we will design a customized solution dewatering centrifuge solution for his project. According to the material solids size, distribution, PH value, composition, and other parameters, we will design with proper angle, screw protection method, screw and bowl material, etc.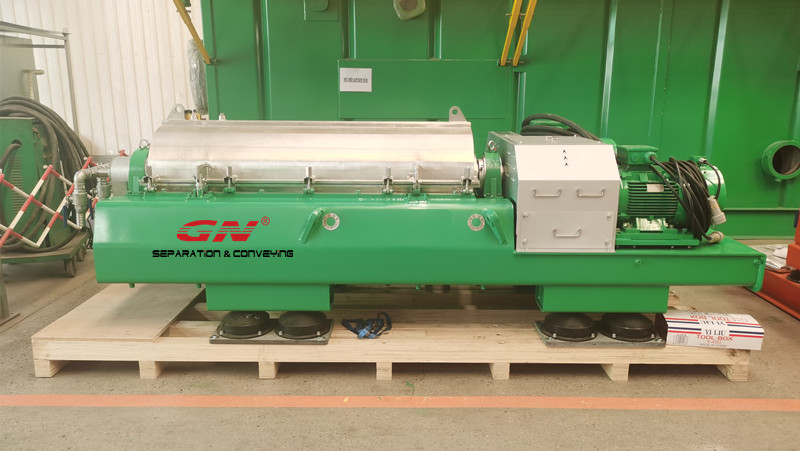 For the decanter centrifuge used for oil and gas drilling industry, we have different size decanter centrifuge for option. For drilling fluids decanter centrifuge, normally L/D ratio is 3, for example, GNLW363 series, GNLW453 series, GNLW553 series, according to different explosion proof standard, we will provide different VFD control panel to meet their applications. For drilling waste decanter centrifuge, GNLW363C-VFD is the most popular model decanter centrifuge, we have standard drilling waste management system for oil based mud and water based mud, also we can design drilling cuttings treatment system for both of OBM & WBM.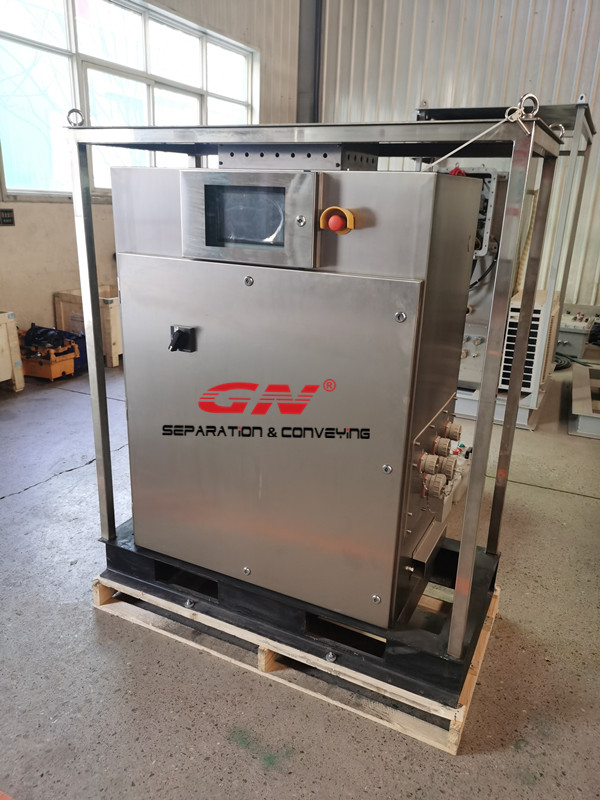 Dewatering centrifuge worked with chemical dosing unit, we can make customized chemical dosing unit inside 20ft container for convenient operation, also it can be installed on the skid of the dewatering tank. Before using GN centrifuge, we can make lab test with proper chemicals for the customer, the customer can buy it only when the test result is good. For more information of dewatering centrifuge, pls contact with GN solids.