Recently one set of 1500gpm HDD mud recycling system are ready for shipment to Middle East, It is checked qualified by third party inspection, it is under packaging for delivery. The technical configuration is as below: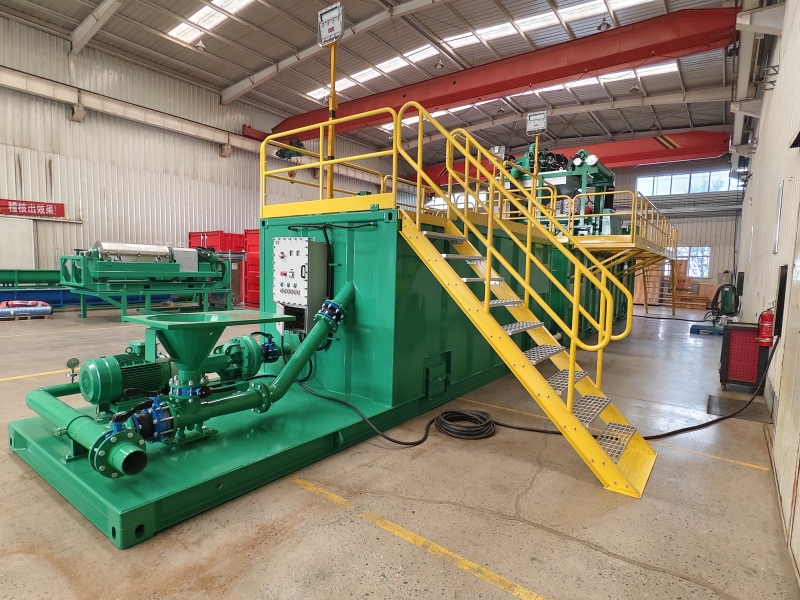 Part 1: mud cleaning system including 1 unit of GNZS594J linear motion shale shaker, 1 unit of GNZJ594-3S16N linear motion mud cleaner, 2 units of centrifugal pump as feeding pump of desander cone and desilter cone, mud agitator, lighting system and mud tank with tank accessories and electric control system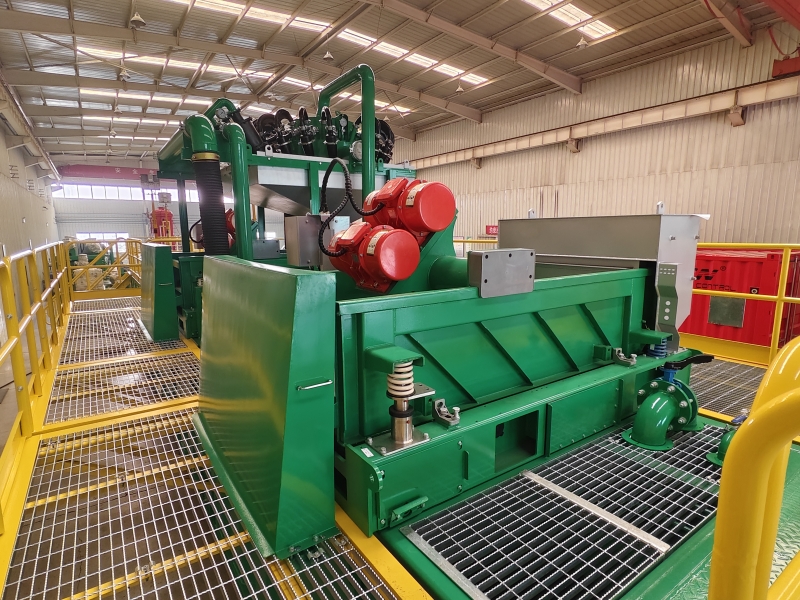 3 pcs of 10 inch desander cone and 16pcs of 4 inch desilter cones are installed on a GNZS594J shale shaker, the bottom flow shaker is same model with primary shale shaker, when it is under maintenance, which can be used as back up. 4pcs of composite material frame shaker screens are installed on the shale shaker, with total screen area 2.73m2, the deck angle adjustment range is from -1º to +5º, the max G force is up to 7.5G, it is adjustable for different requirement.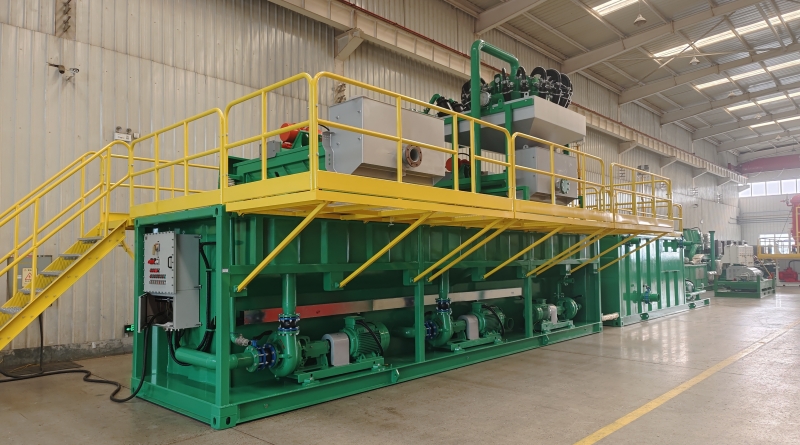 Part 2: mud mixing system including 1 unit of mud tank, with mud agitator, mixing pump, mixing hopper , lighting system, explosion proof control system
Part 3: spare shaker screens to be installed on the shale shaker and mud cleaner, tools
The whole system is connected by pipelines for smooth working, the HDD slurry can be picked up by submersible slurry pump from mud pit to the mud cleaning system, the treated fluids flow to mud mixing system to prepare for new drilling fluids, which can be reused for drilling machine. A good mud recycling system can protect the drilling machine and extend its working life, and also reduce drilling waste accordingly. If you need a customized HDD mud recycling solution, pls contact with GN Solids control.