Recently 2 sets of offshore drilling mud cleaner are ready for shipment, the difference of the offshore used mud cleaner with onshore drilling mud cleaner is the lifting point and explosion proof vibration and starter. The lifting pad system conforms to DNV 2.7-1 or CCS lifting certificate to meet for offshore drilling. We can make customized design equipments according to different requirements.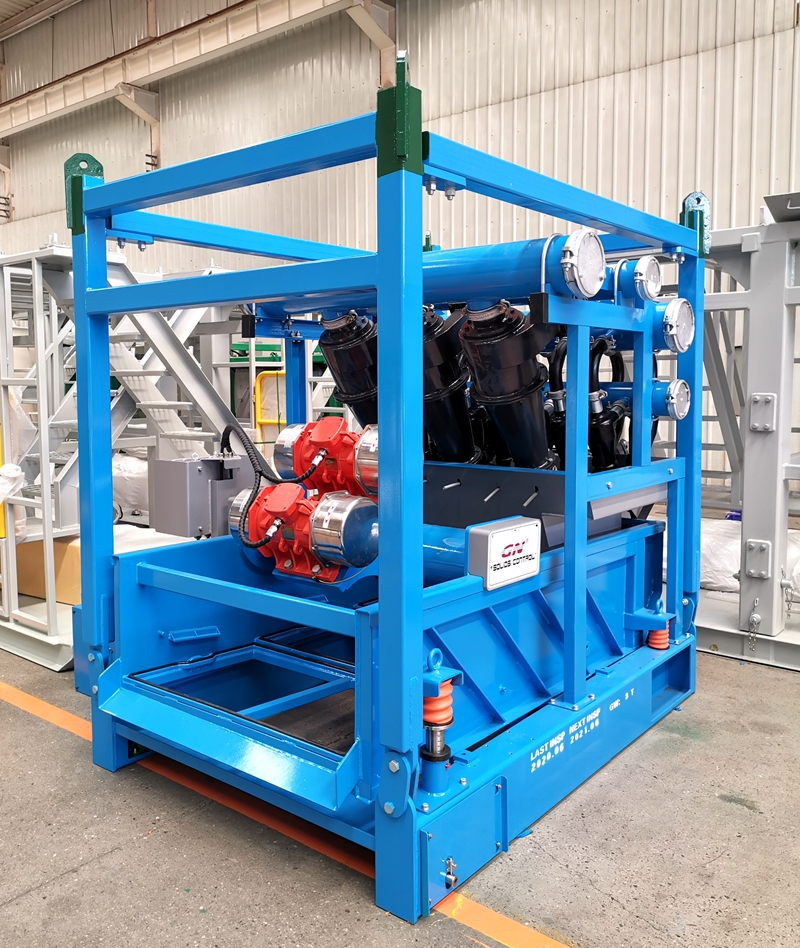 The mud cleaner equipped with 3 ea of 10 inch desander cone and 16 ea of 4 inch desilter cone, all of the hydrocyclones are made of 100% composite material for longer working life, especially when the solids content is very high, we will use metal cover outside the polyurethane material cone in case that the hydrocyclone will be easily deformed and damaged. 2 units of 1.72KW vibration motor from Italy Oli or US Martin brand are used to drive the bottom drying shaker. The lifting frame with offshore approved lifting pad is designed for convenient lifting the equipment from land to offshore rig. We can provide different explosion proof standard motor and starter based on different requirement.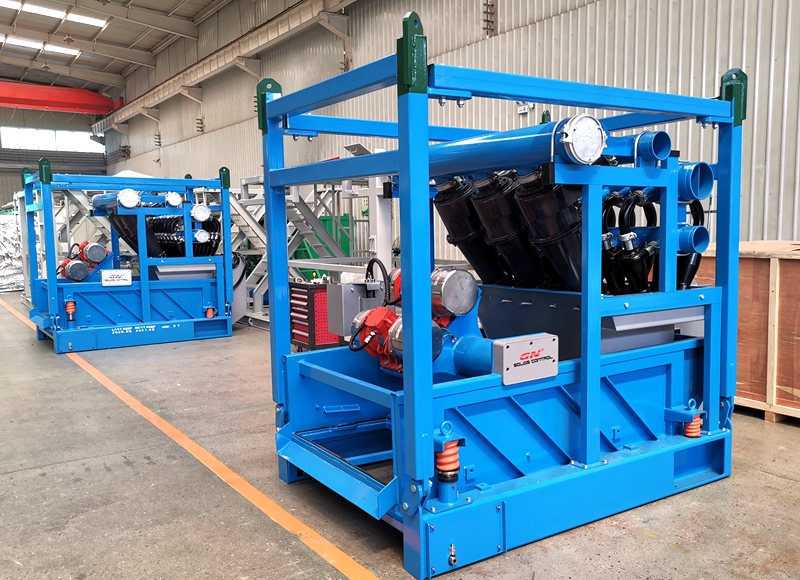 The mud cleaner with a 4 panel screen bottom shale shaker to recovery more useful drilling fluids. All of the screens are composite material frame shaker screen with stainless steel 316 wire mesh, we use 3 layers of wire mesh for all the API mesh over API60, which has been widely used in different countries for oil drilling rig for treatment of different types drilling fluids, the working life is from 300 to 700 hours.
Except for mud cleaner, GN solids control also produce other solids control equipments such as shale shaker (both linear motion shale shaker and dual motion shale shaker), desander, desilter, decanter centrifuge, centrifugal pump, mud gas separator, vacuum degasser, mud agitator, mud gun and drilling waste management equipments.