Recently 3 units of GNZS595J shale shaker and 1 unit of GNZJ594J-3S16N mud cleaner with spill proof cover are ready for shipment to China drilling company.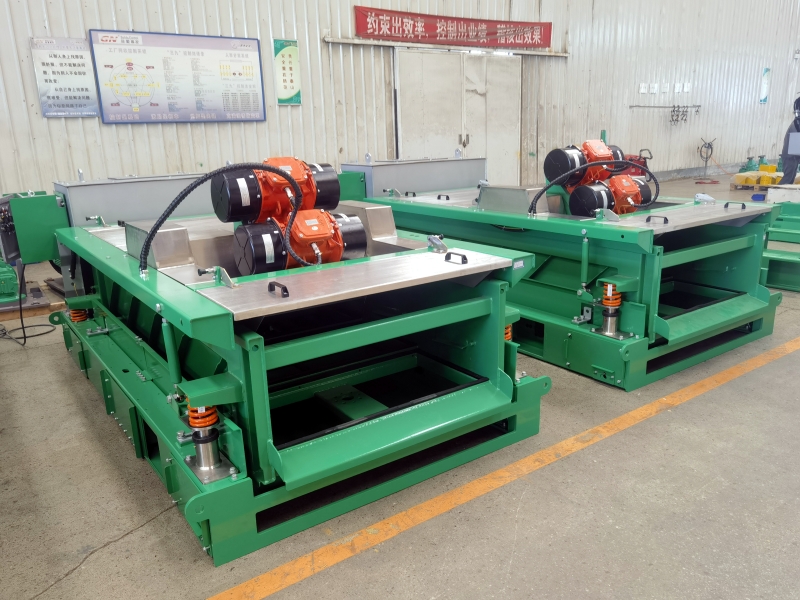 GNZS595J-SHBJ linear motion shale shaker is special designed for offshore drilling rig, which with 5pcs shaker screen panels, dimension 585x1165mm, composite material frame shaker screen, total screen area is 3.4m2, the shaker deck can be adjusted from -1º to +5 º. 2ea of vibration motor drived the shale shaker and produce adjustable G force up to 7.5G. The shaker dimension is 3578 x 2020 x 1439mm. The vibration motor and starter are comply with ATEX explosion proof standard. The aluminum alloy explosion proof starter with protection grade of IP 56 or above. The shaker screens are fixed by ratchet wrench for fast screen replacement. The wear resistant polyurethane rubber strip with good sealing effect and long working life.
The GNZJ594J-3S16N mud cleaner with 1500gpm treating capacity, which consists of 3ea of 10 inch desander cone, 16ea of 4 inch desilter cone and bottom shale shaker. The shaker screen dimension is same with shale shaker 585 x1165mm. The spill proof cover are installed on top of shale shaker to avoid mud spill.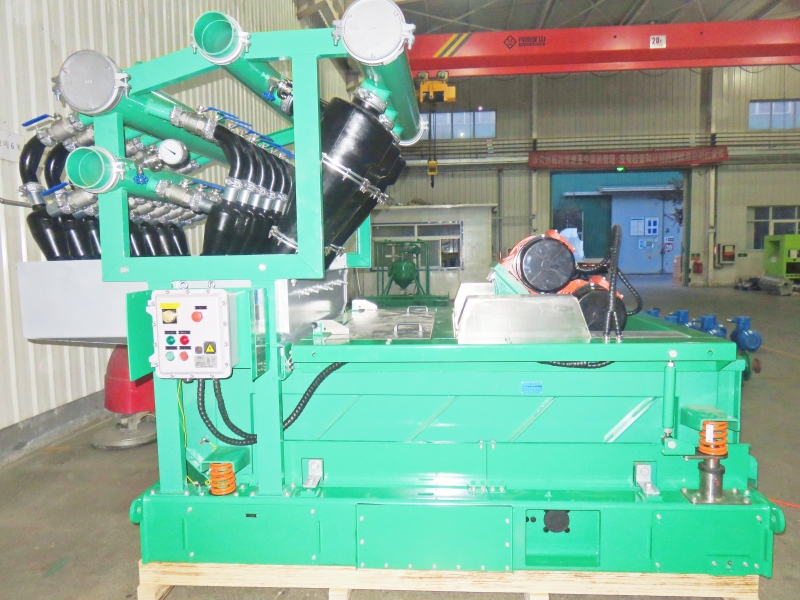 Centrifugal pump is used to feed drilling fluids to desander cone and desilter cone, GN centrifugal pump with hard ductile iron alloy wear resistant material pump casing and impeller, and the bearing is SKF brand for reliable operation.The wide open vane impeller produce lower axial and improve bearing life. All spare parts are interchangeable with international brand centrifugal pump for easy replacement.
Except for linear motion shale shaker and mud cleaner, GN can also produce vacuum degasser, decanter centrifuge, vertical cuttings dryer, mud tank, mud gas separator, mud agitator, mud gun, mixing hopper and various pumps etc. solids control equipments and drilling waste management equipments.