Recently one batch of solids control equipments are ready for shipment to India drilling company, including mud cleaner, desander, desilter, vacuum degasser, except for the traditional solid scontrol equipments, GN solids control also produce drilling waste management equipments, oil sludge treatment equipments, construction slurry separation equipments, waste water treatment equipments, etc, pls contact with GN solids sales engineer to get a customized solution.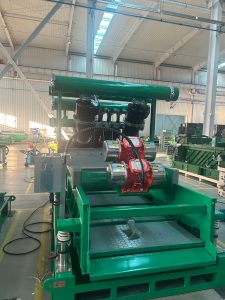 The mud cleaner is used after primary shale shaker and vacuum degasser, GN produce different treating capacity for different requirement, including 2 panel shaker, 3 panel shaker, 4 panel, 5 panel shaker and 6 panel shale shakers, all equipped with GN own brand composite material frame shale shakers, the screen fixing method is by wedge. According to user's requirement, we can make it tandem shale shaker and triple shale shaker for convenient movement and operation.
The mud cleaner with treating capacity 500gpm, 1000gpm, 1500gpm for option, we will use different quantity desander cone and desilter cone according to your requirement, the desander cone and desilter cone are made of 100% polyurethane material for better wear resistance. The bottom shale shaker is normally same with primary shale shaker with same dimension shaker screen. We can provide CNEX, ATEX, IEC EX explosion proof standard for your option.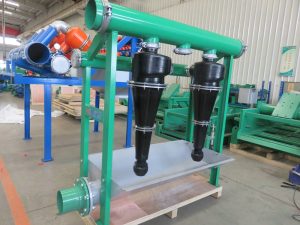 The desander unit and desilter unit including 2 types, one is without underflow shaker, the other one is with bottom shaker, both of them can be used separately.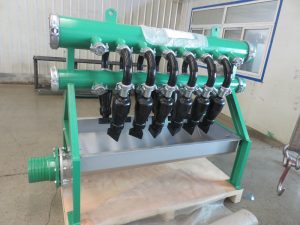 Vacuum degasser produced by GN is a self-contained horizontal type vacuum degasser, it do not need an extra jetting pump, it can be used to separate the gas from the gas cut drilling mud, to prevent the further equipment be damaged by the hazardous gas. Through the suction of the vacuum pump and the separation of the gas-water separator, gas is discharged to a safe area through the exhaust pipe, and mud is discharged from the mud outlet.