As a professional solids control equipments manufacturer in China, GN solids control can produce both linear motion shale shaker and balanced elliptical motion shale shaker, the working principal of linear motion is as below: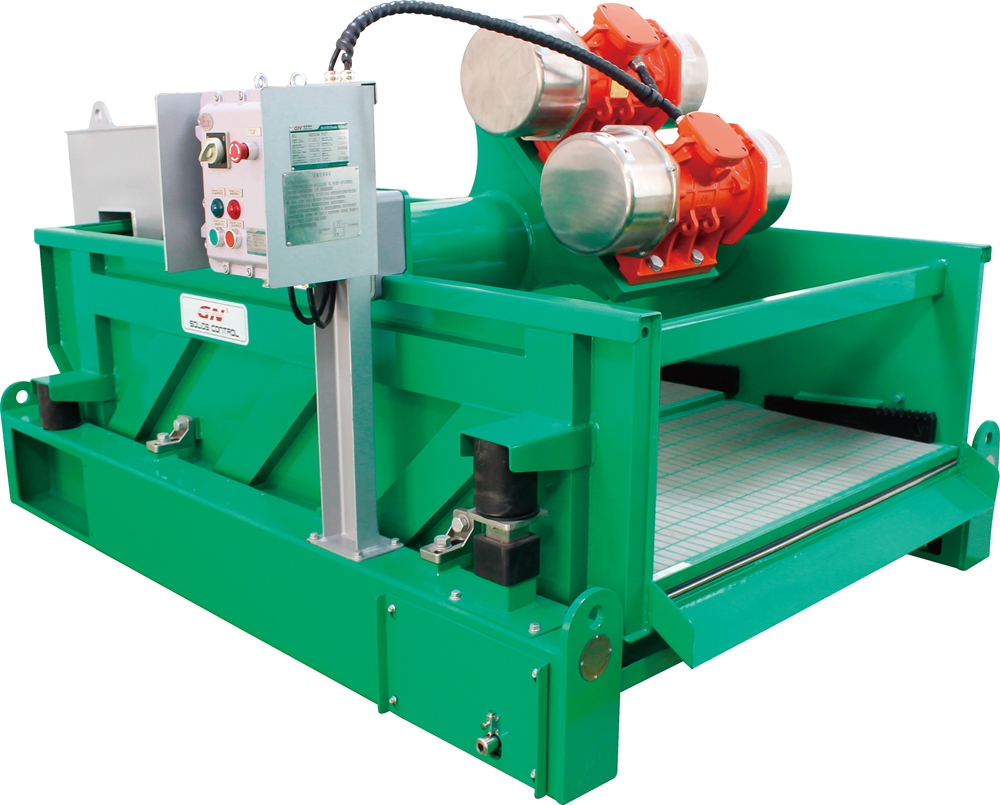 Two counter rotating vibration motors rotate in opposite directions, the force generated on the shaker deck is zero, which results the linear motion. G force sticker can be put on the shaker deck to test the acceleration, and the user can calculate the G force according to the formula.
GN Dual Motion shale shaker with 2 vibration motors to achieve linear motion and progressive elliptical motion, the operation process is as below: One vibration motor is normal design, the other set vibration motor is Swing weight motor, it produces different G force when forward and reverse ( there are arrow to show the rotary direction on the vibration motor). When forward, the produced vibration G force is matched with the other set vibration motor G force to produce linear motion; when reverse, the produced G force is smaller than the other set vibration motor G force, the joint force generated by the G force of 2 vibration motors, the formed torque to Centroid is mutative, Simultaneously the progressive elliptical motion is generated under the action of the shaker deck gravity.
GN produced linear motion shale shaker, elliptical motion shale shaker, dual motion shale shaker have been used to treat different types drilling fluids. Linear motion shale shaker can be mostly used for water based drilling fluids, Non-Aqueous Drilling Fluid.
The shale shaker can be made to tandem shale shaker, triple shale shaker for convenient operation and transportation. We can also produce dual deck shale shaker for special requirement.
If you need linear motion shale shaker and dual motion shale shaker, pls contact with GN solids control.