2 sets of vertical cuttings dryer system are shipped to domestic client. GNCM-40B standard drilling waste management system configuration is as below: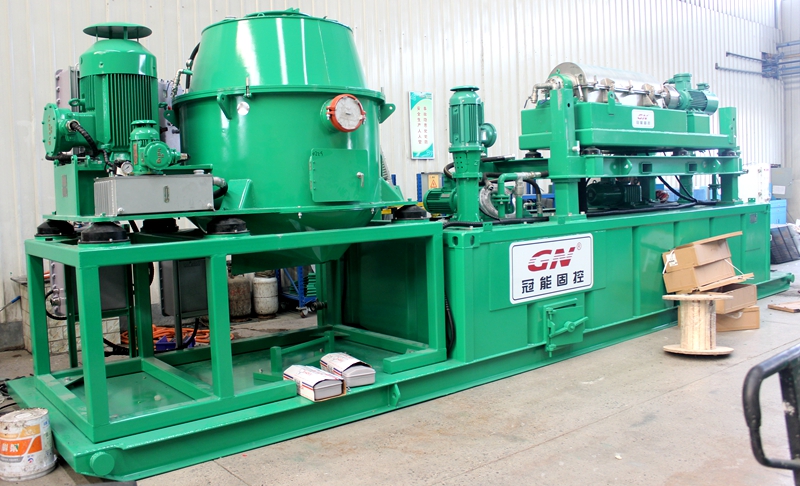 1) Vertical cuttings dryer GNCD930E: this is the ideal equipment to treat the oil based drilling waste or Synthetic based drilling cuttings, the oil on the separation cuttings is below 5%, which can meet the disposal limit for most countries, if the client need it to be lower, TDU can be applied.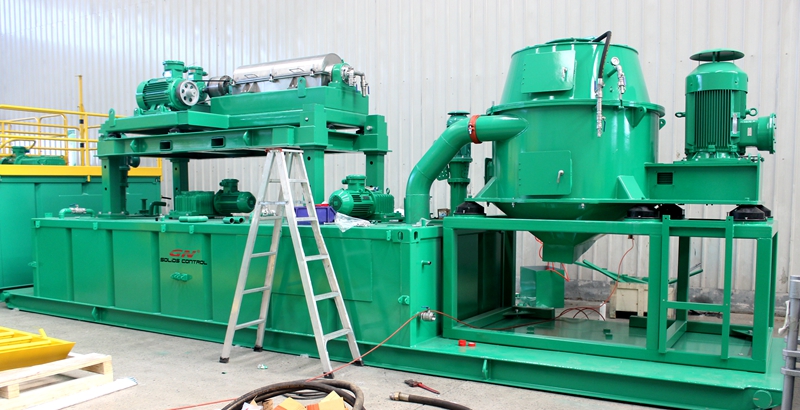 2) Decanter centrifuge GNLW363C-VFD: This is the best sold model decanter centrifuges among all the series. The decanter centrifuge max speed is up to 3900rpm, the normal speed is 3200rpm to treat the low gravity solids. The max G force is up to 3062G, the typical G force is 2062G, the cut point is 2 ~5 microns. Except for GNLW363C-VFD decanter centrifuge with 14 inch bowl diameter, we can also produce GNLW364EP-VFD to treat the waste water when the water clarity is required strictly. If the client need bigger treating capacity, we will suggest 18 inch, 22 inch, 30 inch centrifuge bowl.
3) Submersible slurry pump GN50YZ20-18A as feeding pump of decanter centrifuge, this is not the best option pump to feed the fluids to the decanter centrifuge, but it is vertically installed, it can save space on the mud tank compared with screw pump, also the maintenance cost is cheaper compared with screw pump. The screw pump works steadily to feed the decanter centrifuge, the flow rate can be adjusted by VFD control panel by changing the frequency.
4) 2 units of Mud agitator installed on the mud tank to mix the drilling fluids
5) Mud tank skid, the decanter centrifuge are installed on it, the vertical cuttings dryer is installed on the frame. The complete skid for convenient transportation.
For more information, pls contact GN solids sales.