Offshore Europe 2017 will be held in Aberdeen, UK during September 5-8. As one of the largest oil and gas show around the world, every year there will be over 50,000 attendees, and all the buyers, suppliers, technical expert will come together to share the innovative technologies and exchange the thoughts about the industry's future.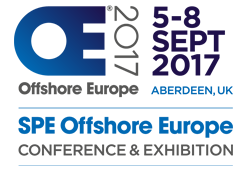 GN Solids Control as the leading manufacturer in the industry will exhibit in this fantastic show as well, GN's booth number is 5A25, and the main products GN will demonstrate is shale shaker screens. GN's product line now covers almost everything in the solid control area, such as the shale shaker, decanter centrifuge, cutting dryer, mud cleaner, various kinds of pump, etc. Among all the large equipment, this year GN put a small product at a very important place, that is shale shaker screen.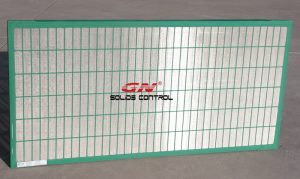 From the beginning of this year, GN has completely upgraded its shaker screen product from the old steel frame to the new composite frame. The new composite frame screen has many great features, for example, the screens are four side pre-tensioned which will make the different layers of meshes combined tightly and well. This will make the screen lasting longer. Above API 60, GN 's screens will be 3 layers of mesh, while other screen manufacturers will do 3 layers only when the API is over 120. As the surface of the screen is composite material, it has better performance in terms of anti-corrosion. The screens can be stocked over 5 years on average. The new composite screens have larger opening area which will make the processing capacity much better than before. The screen wire mesh supplier is the same as DERRICK, MI SWACO and BRANDT. Now GN can manufacture almost all the replacement screens for the world  famous brands, such as the SWACO, DERRICK, BRANDT, FSI, ELGIN, and so on. GN can also customized the screens as the customer's special needs.
Welcome to GN's booth and we will look forward to meeting you in Aberdeen!