Hebei GN Solids Control
Co., Ltd is a top manufacturer of solids control
system and equipment in China with a 65000m2 facility in an industrial
area near the Capital City Beijing. With around a decade's development, Hebei
GN Solids Control Co., Ltd has established a medium-high end customer target
brand- GN Solids Control.  During these
years, GN Solids Control has designed and manufactured many sets of solids
control systems for oil and gas drilling operating now in Europe, Asia,
America, Africa. And about 250 shale shakers are sold a year. Besides a
facility for solids control equipment and systems, GN Solids Control also owns
a specialized facility to manufacture shale shaker screens
in Asia largest mesh and weir centre city, not only supplying shaker screens
for GN shale shaker,
but also replaceable shaker screens for world-wide famous brand shale shakers
such as MI-Swaco; Nov Brandt, Derrick and so on.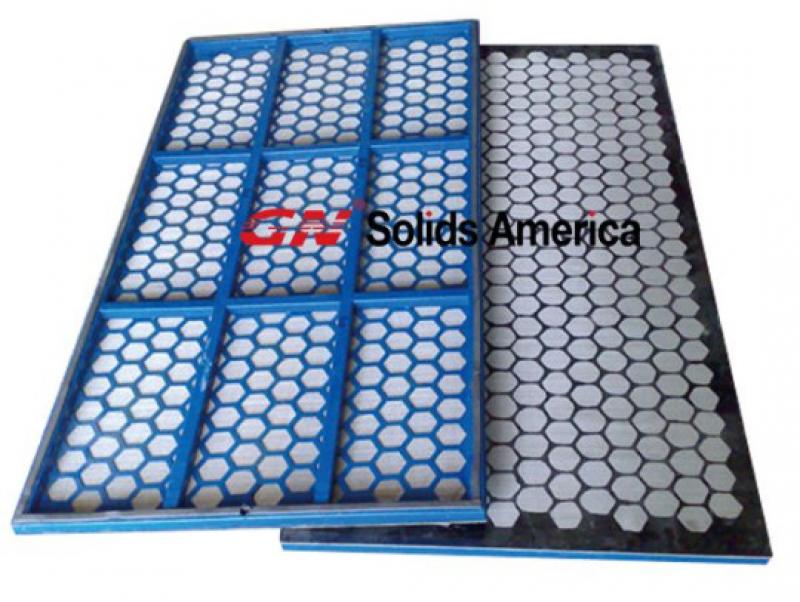 Shake screens plays a
very important part in the solids control system for it will decides the
performance of first stage treatment equipment shale shaker which lays the
fundation for the next stages treatment. Also shaker screens are consumable, so
it will cost a lot it change frequently for a bad quality. Supported by a frame
or hookstrip,  shale shaker screen always
use stainless steel as raw material for a good quality.
Another important
criterion is screen mesh. Thread is woven into cloth, similarly, metal wire can
also be woven to create a metal cloth. Mesh means the number of holes in one
inch's length. And, the larger the number is, the smaller solids can be removed
out. For many years, screen mesh has evolve in competitive screen
manufacturing, contributing to the usage of thin but strong cloth to improve
screen's service life and conductance.