Three units of dual motion shale shaker are ready for shipment to offshore drilling company. The dual motion shale shaker including vibration mode of linear motion and elliptical motion, there is vibration mode switch installed on the shale shaker starter which can change the vibration mode. When they need to change the vibration mode according to drilling conditions, the shaker should be stop for safe adjustment. 2ea 2.5HP vibration motors drive the shale shaker and produce up to 7.6G force for linear motion, up to 5.23G for elliptical motion, which is adjustable. The shaker deck angle can be adjusted from -1°~+5° and it can be adjusted synchronously by both sides,. The shaker screen is fixed by wedges for fast screen replacement. The dual motion shale shaker shale shaker can be made as single deck shale shaker and dual deck shale shaker, 2 units or 3 units shale shakers can be assembly as tandem shale shaker or triple shale shaker.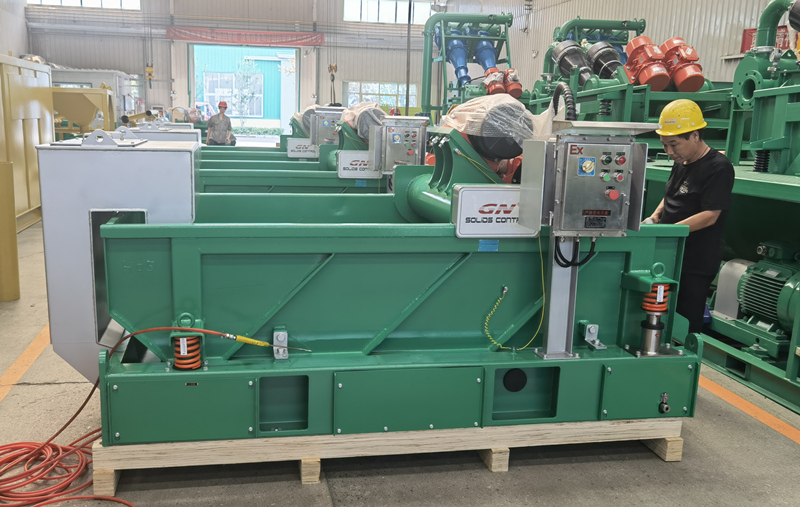 The linear motion is apply to drilling fluids with low viscosity, high flow, high solids content, big size solids , hard drill cuttings.
The elliptical motion is apply to drilling fluids with high viscosity, slow flow, high solids content and easy broken drilling cuttings.

Composite material frame shaker screen are installed on the shale shaker, GN produced OEM shaker screens are produced compliant to API RP13C, we can provide shaker screen wire mesh configuration from API 20 to API 325. The composite frame screen is repairable to save cost, compared with metal frame shaker screen, the composite material frame useable area is 10% to 20% larger, it is rust resistant for longer time storage up to over 5 years.
If you need dual deck / single deck dual motion shale shaker or linear motion shale shaker, pls contact with GN solids control.