Recently one batch of centrifugal mud pump and oilfield centrifuge are ready for shipment to international drilling company. The equipments list are as below: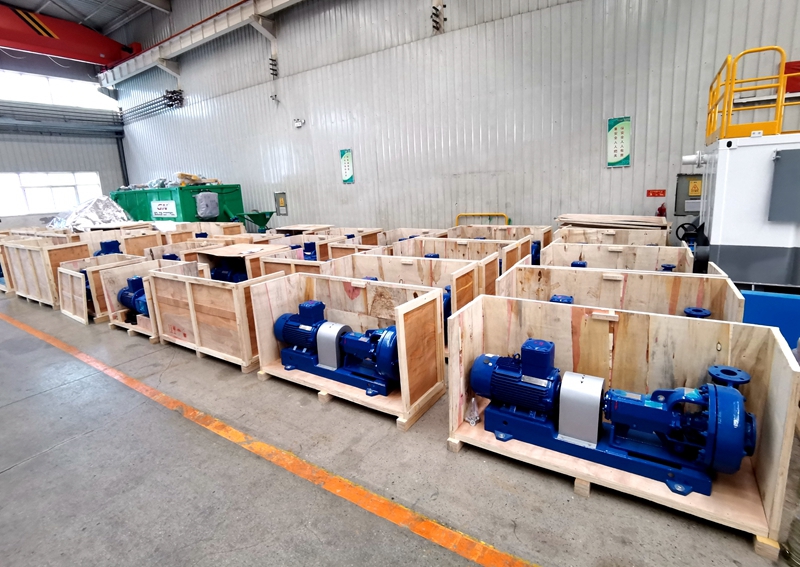 2 units of GNLW363CG decanter centrifuge, from now on we will update the decanter centrifuge version to D for the future orders, which have been improved in design according to user's feedback. It is with 14 inch bowl diameter and 50 inch bowl length, the max water capacity is 200gpm, the max speed is 3900rpm, normal working speed is 3200rpm, we can provide different speed pulleys for clients' replacement to meet their different requirement. The decanter centrifuge can be used as solids control centrifuge, oil sludge separation centrifuge, drilling waste treatment centrifuge, waste water dewatering centrifuge, the separation cut point is 2~5 microns.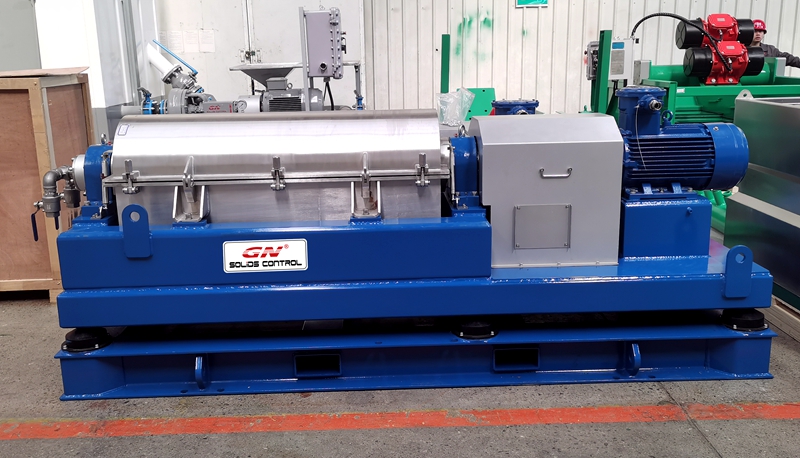 Centrifugal mud pump , 16 units, including
GNSB4x3C-11J centrifugal pump, 4 units
GNSB6x5C-13J centrifugal pump, 6 units
GNSB8x6C-14J centrifugal pump, 6 units
A complete centrifugal pump consist of pump head, electric motor, coupler of pump head, coupler of motor, pump skid. It can be applied for desander, desilter feeding pump, mud mixing pump, mud transfer pump, mud pump charging pump, trip tank trip pump, and other materials transfer. It can be installed separately on the ground or installed on the tank skid. GN centrifugal pump features are as below:
1) By using different motor with different inlet/outlet size, the flow rate and lift head will be varies as per client's requirement.
2) Pump casing and impeller are most wearable parts, they are made of hard ductile iron alloy, which will increase abrasion resistant capability.
3) Wide open vane impeller creates lower axial thrust for improved bearing life.
4) We use SKF/FAG brand bearings for reliable operation.
5) Pump skid is made by casting instead of welding, this is proved for reliable operation and less vibration.