Recently 2 sets of drilling waste management equipments are shipped to Africa, including 2 units of vertical cuttings dryer, 2 sets of waste treatment decanter centrifuge, 2 units of screw pump, 6 units of screw conveyor,
The standard drilling waste management system configuration is as below: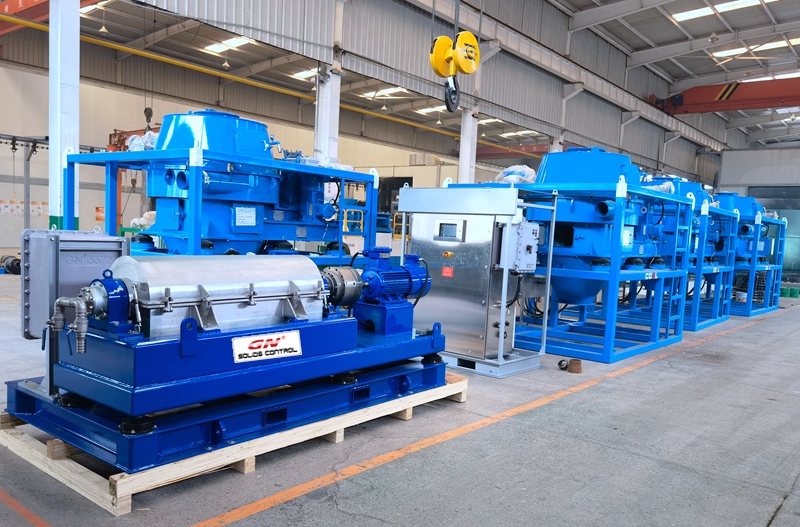 1 ea vertical cuttings dryer
1 ea VFD decanter centrifuge
1 ea screw pump as centrifuge feeding pump
1 ea vertical cuttings dryer flushing pump
1 set of cuttings dryer skid and 1 set of decanter centrifuge telescopic skid
1 set of intermediate tank to collect discharged fluids from vertical cuttings dryer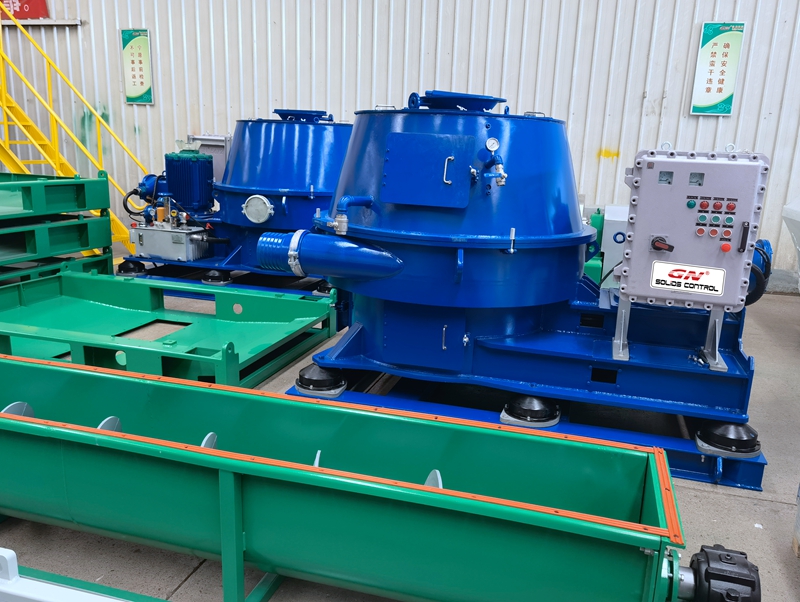 Several units of screw conveyor to transfer the drilling waste to vertical cutting dryer top open feeder port. One unit is horizontally installed to collect drilling waste, one unit is slantly installed to collect drilling waste from the first unit screw conveyor discharge port. The complete package of drilling waste management system is designed as standard container loading size and for convenient transportation.
The vertical cuttings dryer is ideal equipment to treat the oil based drilling waste, the discharged solids with oil content on the cuttings is below 5%, if the discharged solids with higher moisture, the user should check the screen basket status through watching port, if the accumulated solids is already blocking the screen opening, it should be flushed by the high pressure air knife regularly, otherwise the treated solids will be with high moisture, the main motor will be continuously stopped because of over currency.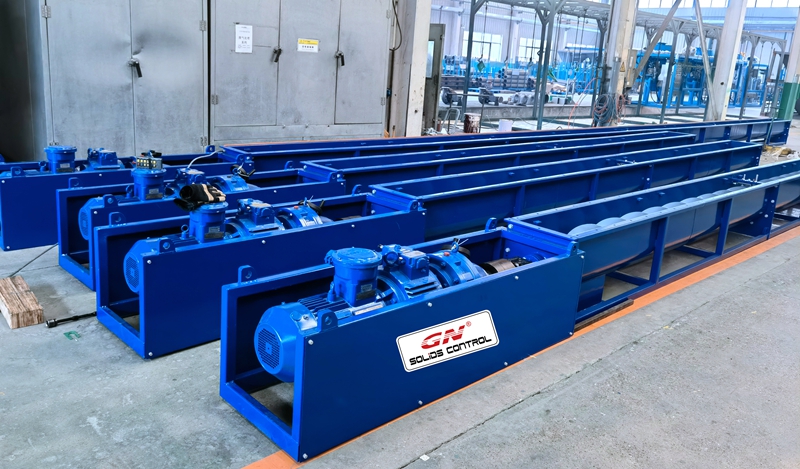 The VFD decanter centrifuge can separate the fine solids from the vertical cuttings dryer discharged fluids, the cut point is 2 ~5 microns, by adjusting the pump frequency, the user can adjust the feeding rate conveniently. The positive pressured VFD control panel with stainless steel cover, PLC smart control, HMI interface, world famous brand universal VFD inverter.