Another set of workover rig mud tank system is shipped to Indonesia last week, it is consist of 2 mud tanks with a total tank volume 400bbl, including:
1) Shaker tank: tank capacity 200bbl, with handrails, stairs, inner stairs, walkway, control panel, lightings, mud agitator, mud gun, shale shaker
2) Mixing tank: tank capacity 200bbl, with handrails, stairs, man hole, cleaning gate, walkway, control panel and distribution box, mud agitator, mud gun, mixing hopper, mixing pump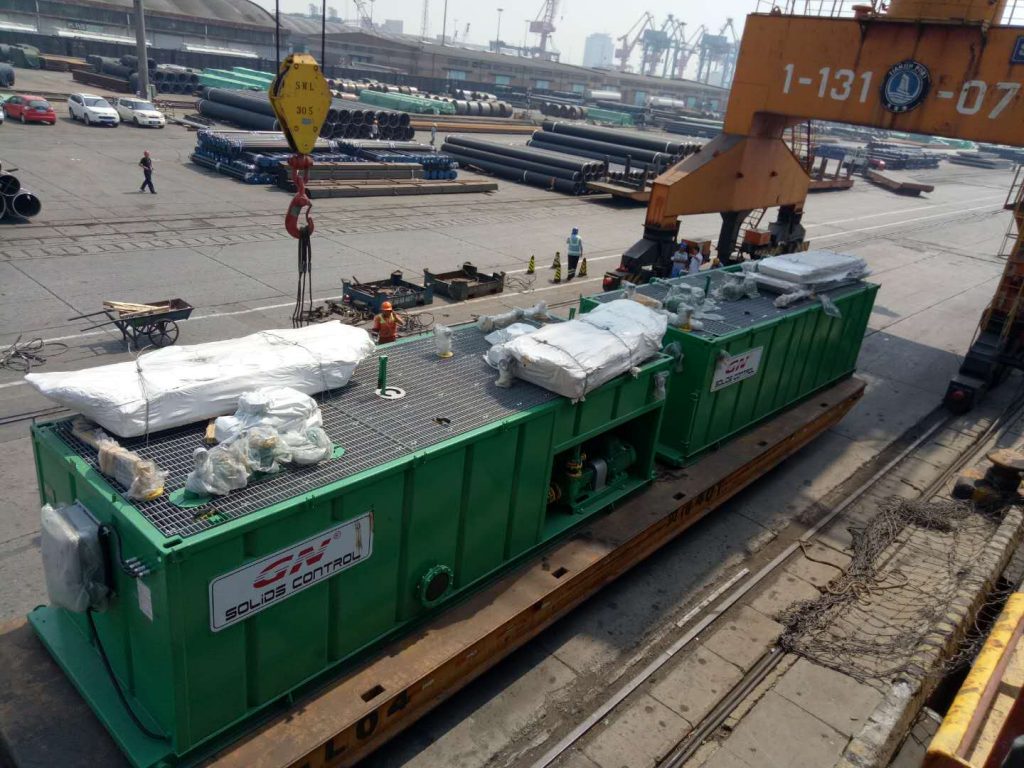 3) IEC explosion proof electric control system for all the motors, lighting, cables, gland
4) Composite material frame shaker screens to be installed on the linear motion shale shaker, with treating capacity 528gpm, we can produce screen mesh from API 20 to API 325 as per client's requirement, the 3 layers stainless steel wire mesh for reliable working performance.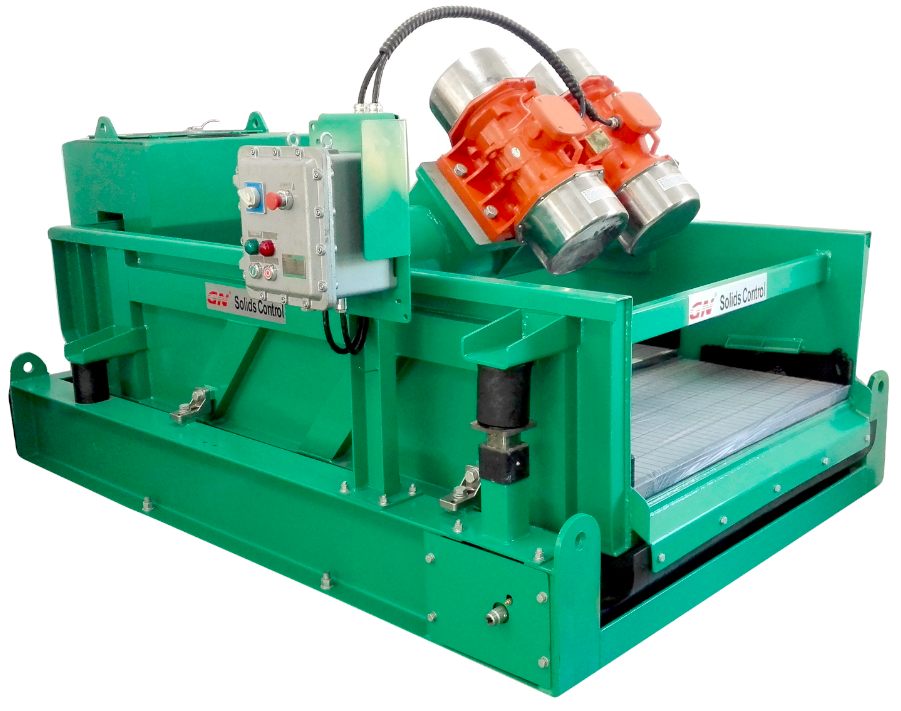 5) Linear motion shale shaker equipped with 3 panel screens, the vibration motor is IEC EX certified Italy Oil brand vibrator, 2 ea of 1.72KW vibrator to provide G force up to 7.5G. The starter is IEC explosion proof. The shaker deck is made of stainless steel for better corrosion resistance. The shaker screens are fixed and locked by composite material wedges for convenient replacement shaker screens.
As one of the professional manufacture of solids control system & drilling waste management system in China, GN solids control can design and produce customized drilling rig mud tank system as per client's requirement.
We can produce standard solids control equipments like shale shaker, mud cleaner, desander, desilter, centrifugal pump, vacuum degasser, centrifugal degasser, mixing hopper, mud gas separator, etc.
Also we can produce drilling waste management equipments like decanter centrifuge, vertical cuttings dryer, screw conveyor, solids vacuum pump, screw pump, and we can produce oil sludge separation system for refinery oil tank bottom cleaning sludge to recover oil and water.