Mini solids vacuum pump and mini shaker are ready for shipment to South America customer. The mini solids vacuum pump is designed convenient movable for flexible operation. There are automatic mode or manual mode for user's selection. If automatic mode is selected, running the vacuum pump for several loops then set the timer according to the experience to fit the material condition, the running time can be adjusted and controlled by 2 pneumatic timers. If manual mode is selected, the user need to discharge empty the cavity manually. Before delivery, the timers are set at 10s suction and 10s discharge. If the cavity is full very quickly, just reduce the suction time. Conversely, longer the suction time.
The working procedure when manual mode is selected.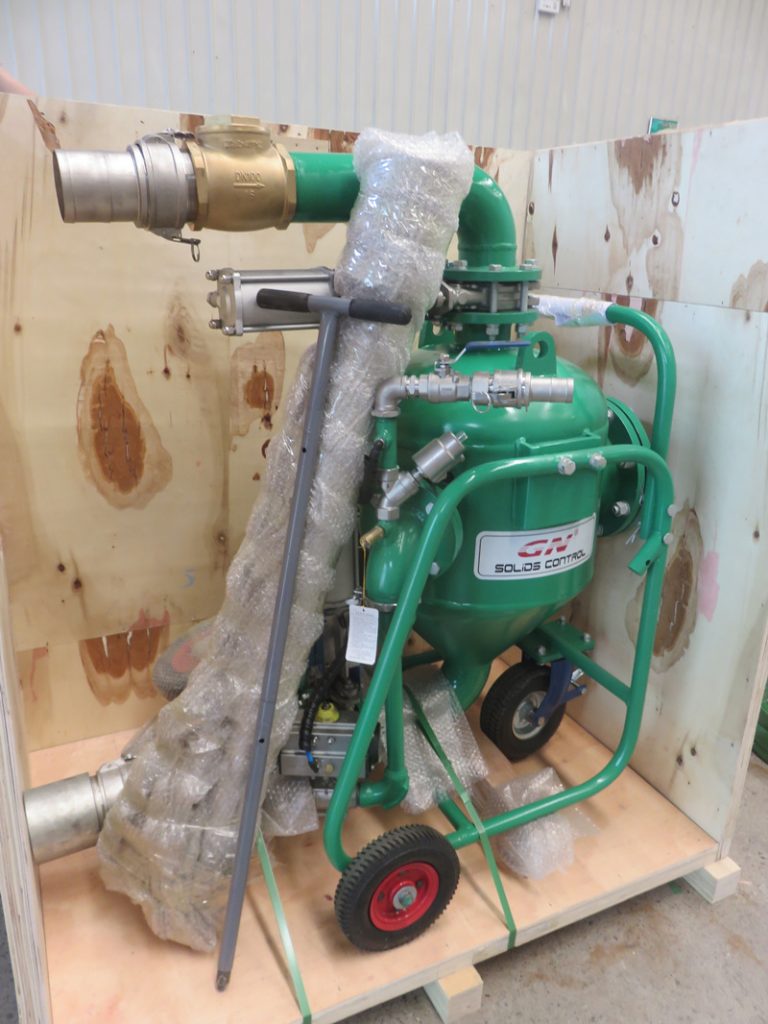 Connect to air supply and select manual mode.
Switch the knob to discharge position to empty the cavity.
Put suction inlet pipe into the material, switch the knob to suction position.
If cavity is almost full, switch the knob to discharge position again.
The mini vacuum pump can be used to transfer material with high solids content, and it can be used to transfer powder material such as sand, dust. It also can be used to clean fluids from drill floor, decks, pipe racks, mud rooms and drains, tanks and mud spill.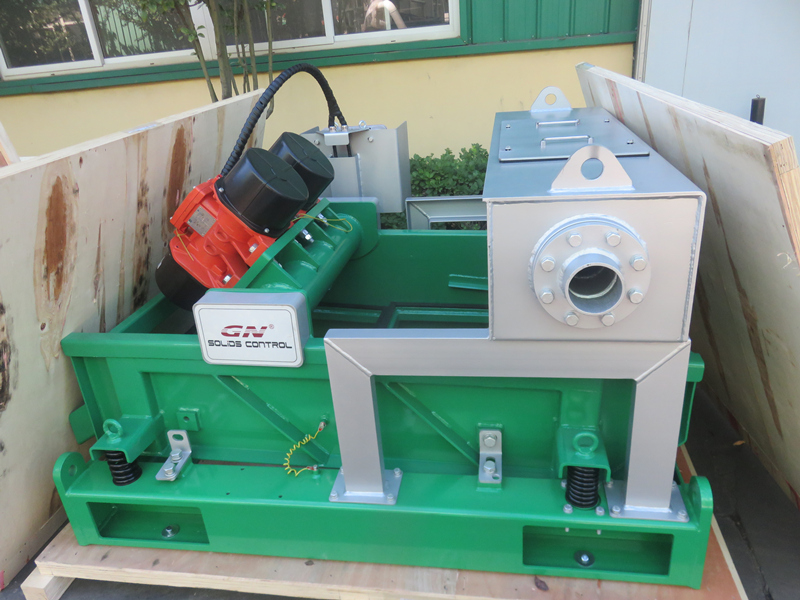 The mini shale shaker model number is GNZS752-DZ, the screen panel is 2pcs , and screen size is 750x900mm, screen area is 1.35m2, which is drived by 2ea 1.0KW vibration motor. The G force is adjustable and up to 7.5G, the deck angle is +2º. Polyurethane material screen or composite material frame shaker screen can be installed on the shale shaker. The mini shaker is widely used to separate solids from liquid by using different mesh size shaker screen.