Recently GN produced HDD mud reclaimer for international drilling company are ready for shipment, including 2 sets of GNMS-500D desander unit, 1 set of mud mixing tank, 1 set of dual deck shale shaker. The technical configuration is as below: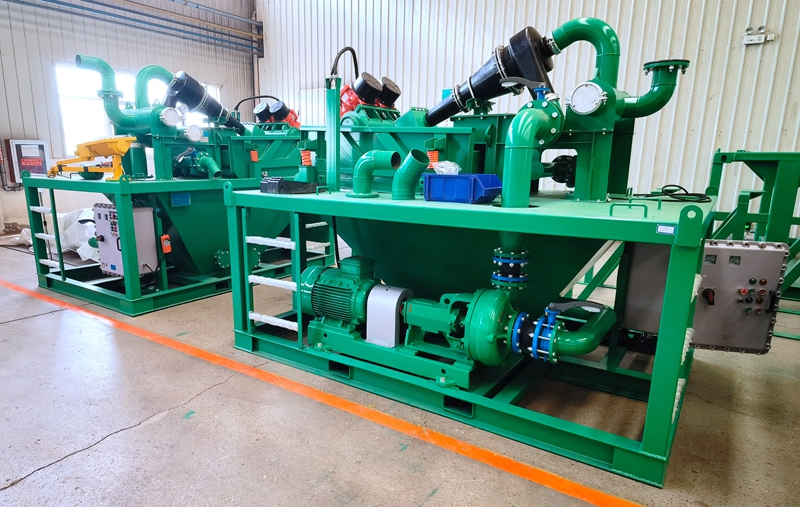 2 sets of GNMS-500D desander unit: this model is the widely used for HDD mud recycling, TBM slurry desanding, piling slurry cleaning works. It is a compact design mud cleaning unit, which can be used when treatment result of solids separation cut point 45 microns is acceptable, and space is very limited, and budgetary is limit, the user do not need a desilter cone treatment ( the solids cut point is 20 microns) or they can prepare for an extra desilter or decanter centrifuge as further treatment. Normally when GNMS-500D desander unit is applied, the user will make a storage tank or mixing tank with mixing hopper and mixing pump locally, the clean fluids discharged from the desander unit will flow to the mixing tank directly, it will be used to prepare for new drilling fluids for reuse purpose. The desander unit including a double deck shale shaker with hydrocyclones, centrifugal pump, catching tank, electric control system with pipelins, tank accessories.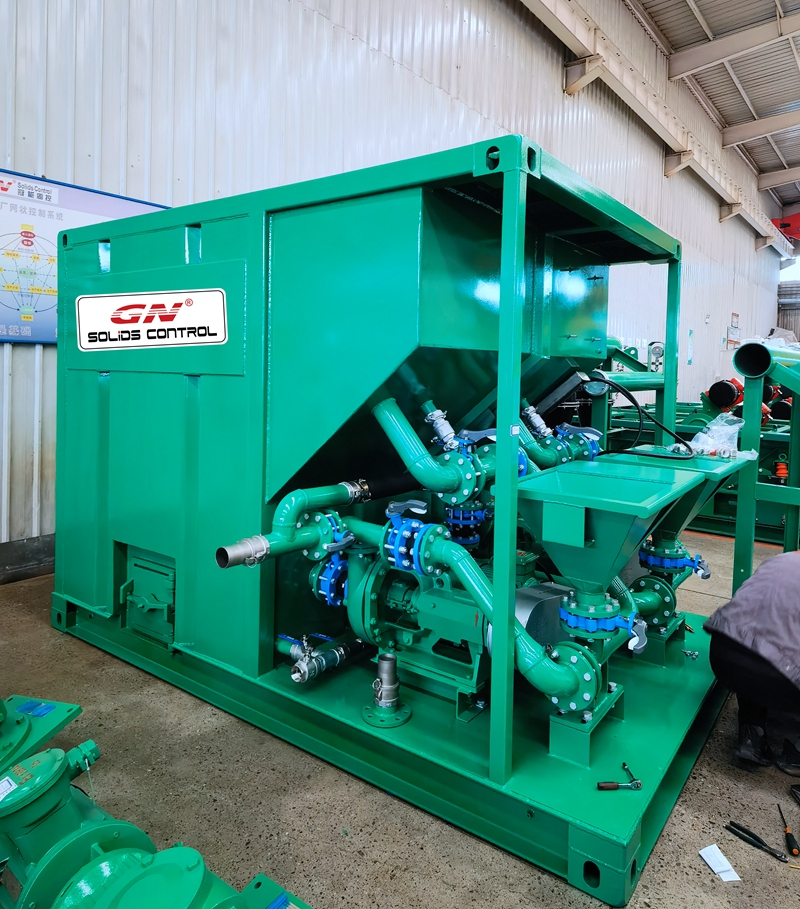 The mixing tank is customized design , which consist of 2 venturi hopper with 2 mixing pump installed on the skid.
The double deck shale shaker working principal is as below:
A slurry pump pick up the HDD slurry from mud pit to the feed port and flow to the buffer tank, the coarse solids will be separated by the top layer shaker screen, the fluids drop down on the bottom screen for drying and collect more useful fluids. The clean fluids will drop down into the mud tank and the solids are separated out.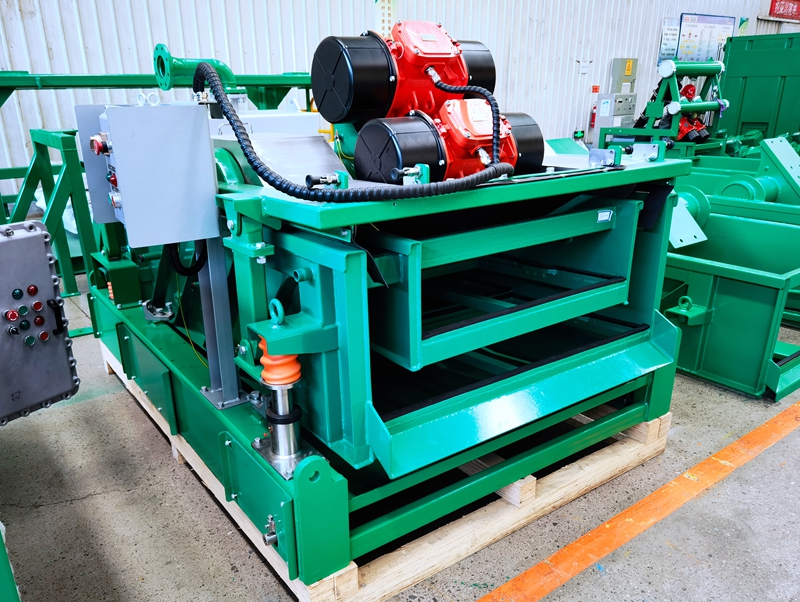 If you need HDD mud reclaimer, pls contact with GN solids control.