A full container of replacement shaker screens for MONGOOSE were recently sent out from China and will be arriving in Middle East soon. This means GN will continue to set the shaker screen as one of its strategic products during the industry's downturn.
The full container of shaker screens are all composite frames. Theses screens are all manufactured from GN's new facility, also called the No. 2 facility. This facility was just opened this summer and mainly focused on manufacturing the composite frame screens. Now the manufacturing capability will be like 5000 pieces per month which can meet the customer's requirement for quick delivery but lower prices. Now the production of the shaker screens in China has realized the large scale, which means the quality, productivity and efficiency have all been improved dramatically. All the screens will be packed in a paper carton, then they will be placed into crates which are easily moved by forklift.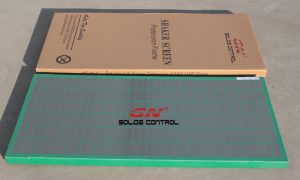 Now GN's shaker screens cover from its own OEM screens, the replacement screens for DERRICK 500 series, 2000 series, Dual pool, Hyper pool, Mongoose/Meercat, King Cobra/ Venom, Fluid Systems, Elgin and so on. If a customer need something that is not on GN's regular screen list, GN can also customize the screens for the customer, just tell GN the dimension and better take a picture, GN will customize the screen for the customer with 100 percent satisfaction. And GN's new composite screens have some new great features, the screen will be much lighter than the old metal frame, there will be more non-blank area, it will be more endurable, there are 3 layers of mesh. They are all four side tensioned and all the layers of mesh will be combined together very well without having too much gap between each layer.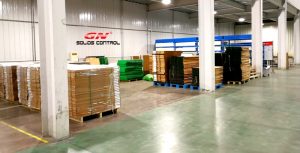 Above is the brief introduction about the shaker screens. If you are interested in it, welcome to visit our website www.gnsolidsamerica.com and get more information, please send your inquiries to USA@gnsolidscontrol.com .