Recently GN solids control shipped one set of tandem shale shaker and mud cleaner to drilling company client. Shale shaker and mud cleaner is one of our major equipments among our production line, the other equipments produced by GN including: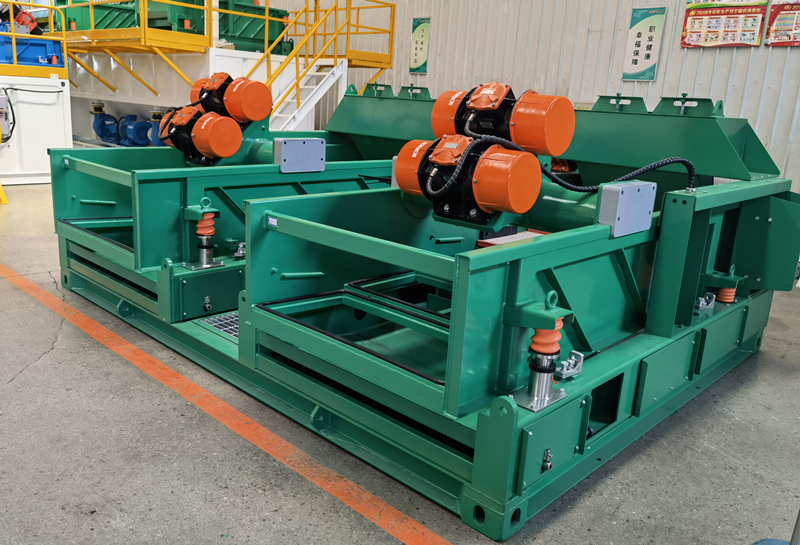 Shaker screen, desander, desilter, vacuum degasser, decanter centrifuge, centrifugal pump, mixing hopper, mud agitator, mud gun, jet mud mixer, mud gas separator, vertical cuttings dryer, screw conveyor, screw pump, submersible slurry pump, oil sludge separation unit, drilling waste management system, solids control system, zero discharge system, cuttings solidification unit, mud recycling system, mud mixing system, dewatering unit, etc.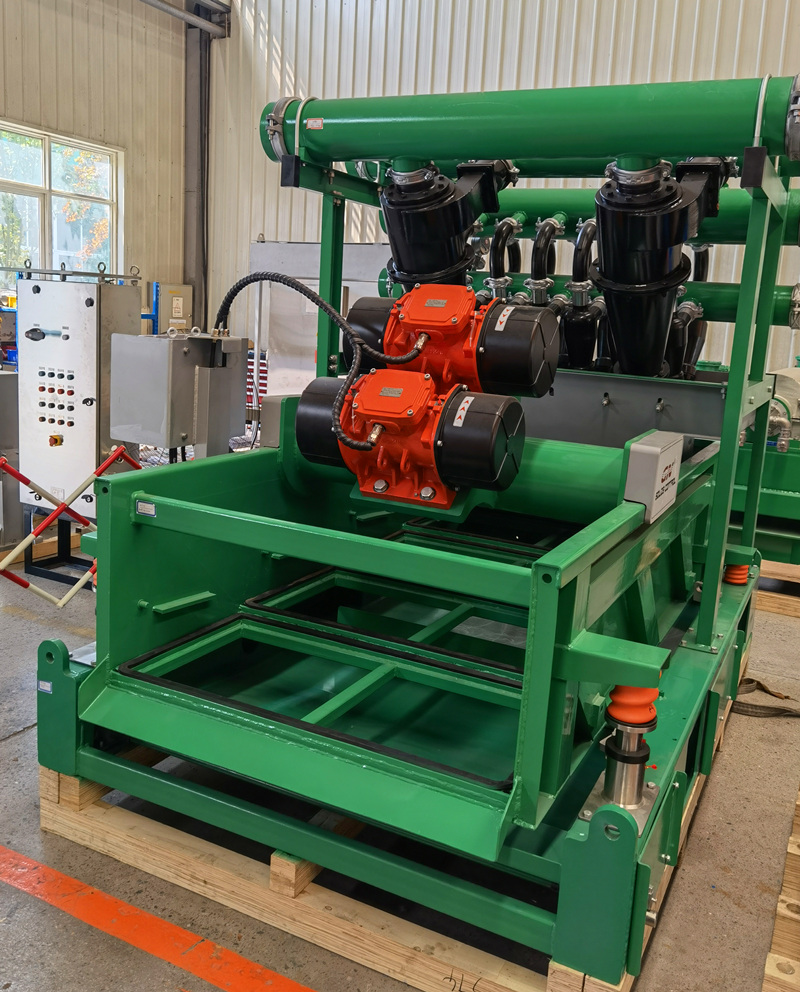 The tandem shale shaker is a combination unit of 2 unit of single shale shaker with tandem skid and common possum belly. Each single shaker with its own buffer box to make the mud flow to shaker screens evenly. The 3pcs or 4 pcs composite material frame shaker screens are installed on the shale shaker, with different mesh size, we can produce shaker screens comply with API RP13C standard and from API 20 to API 325, the user can use different API screens as per their requirement. During shipment, we need to make a special tandem skid transportation bracket for convenient container loading.
The mud cleaner is a 3 in 1 combination unit of desander cone, desilter cone and bottom shale shaker, the shaker screen size is same with tandem shale shaker screen size. The vibration motor is also interchangeable with shale shaker vibrator, the user can buy a extra vibration motor for back up in case of any damage of the vibrator, so as the bottom shaker spare parts. The client only need to make stock for the same model spare parts. The treating capacity is 1000gpm with 2 ea of 10 inch desander cone and 12 ea of 4 inch desilter cone.