Recently GN solids control shipped 4 units of jet mud mixer and 2 sets of vertical cuttings dryer to China drilling company.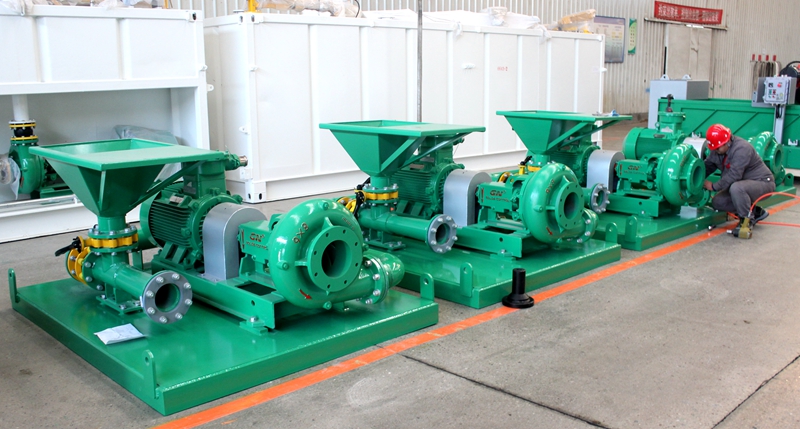 The jet mud mixer is a combination of mud mixing hopper and mixing pump with pipelines, valves, control panel all in one skid as a complete mud mixing package, the user can put in on the flat ground and connect it with the existing mud tank by flexible hose conveniently. The venturi hopper working pressure is 0.25 ~ 0.4 Mpa, it can be equipped with proper mixing pump for different mixing capacity, including 320m3/h, 272 m3/h, 200 m3/h, 150m3/h, 120 m3/h, 90 m3/h, 65 m3/h, 55m3/h, 45 m3/h, for client's different mixing capacity requirement, we will select proper model.
The mixing hopper can be installed on the tank top and the mixing pump installed on the tank skid for better mixing performance. The mixing hopper and mixing pump can be both installed on the tank skid.
The vertical cuttings dryer is ideal equipment for oil based drilling waste treatment system, it works together with decanter centrifuge. GNCD930 vertical cuttings dryer is the most popular model among our drilling waste management equipments. The screw conveyor transfer the drilling waste to vertical cuttings dryer, the discharged solids from vertical cuttings dryer with OOC below 5%, it can be landfilled or for construction industry. If the disposal limit in the client's country is below 1%, further treatment like TDU should be applied to meet client's requirement.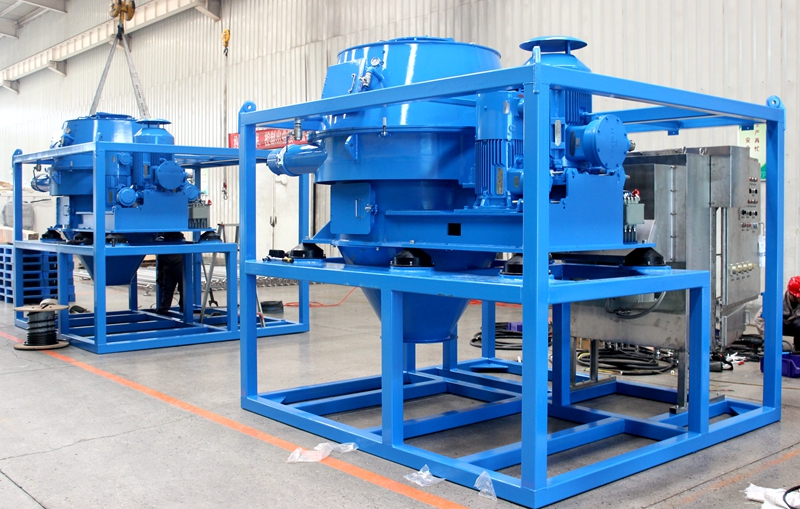 The discharged fluids will flow to the intermediate tank, the decanter centrifuge feeding pump transfer the fluids to decanter centrifuge to separate fine solids, the discharged fluids from decanter centrifuge can be reused to prepare for new drilling fluids with mixing hopper.
If you need solids control equipments and drilling waste management equipments, pls contact with GN solids engineer.