Recently one set of GNTBM-240 TBM slurry separation plant are shipped to South America client, which is a compact designed slurry separation plant for our TBM project client.
The technical configuration is as below:
Model: GNTBM-240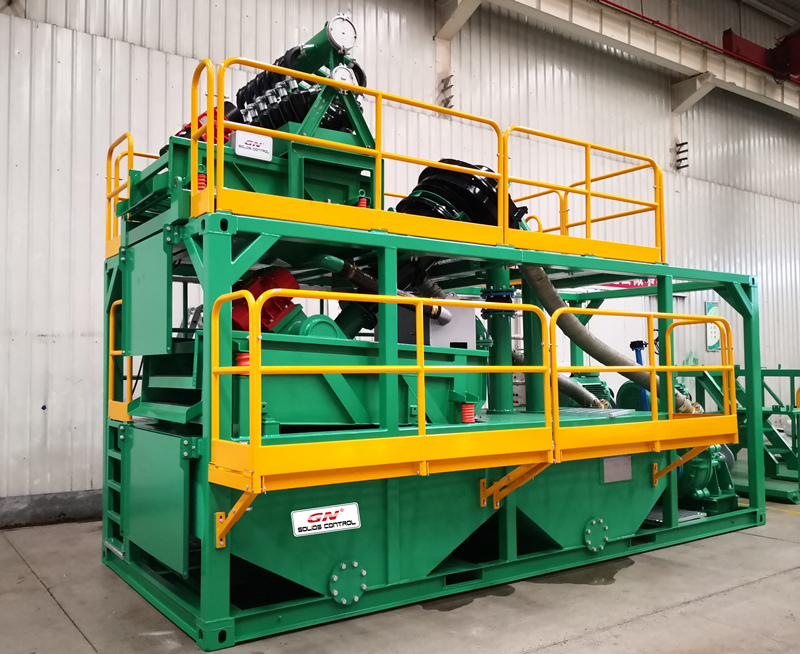 Treating capacity: 240m3/h (1000gpm)
(Desander) Mud cleaner: GNZY705E-Y2S, which is a double deck shale shaker with 2 ea of 10 inch desander cone, the double deck shale shaker with coarse screen( bottom layer) area is 2.63m2 , the fine screen( top layer) area is 1.35m2. The vibration strength is 7.5G, which is adjustable.
(Desilter) Mud cleaner:GNZY752E-Y12N, which is a single deck shale shaker with 12 ea of 4 inch desilter cone, the fine screen( dewatering screen) area is 1.35m2, total dewatering screen area is 2.7m2.
The feeding pump of desander, desilter is 55KW centrifugal pump, GNSB8X6-13J, the centrifugal pump produced by GN Solids is interchangeable with Mission pump. The total power consumption is 116KW, the shipping dimension is 6058x2438x2591mm, the user can transport it by 20ft container trailer with container fixing corner.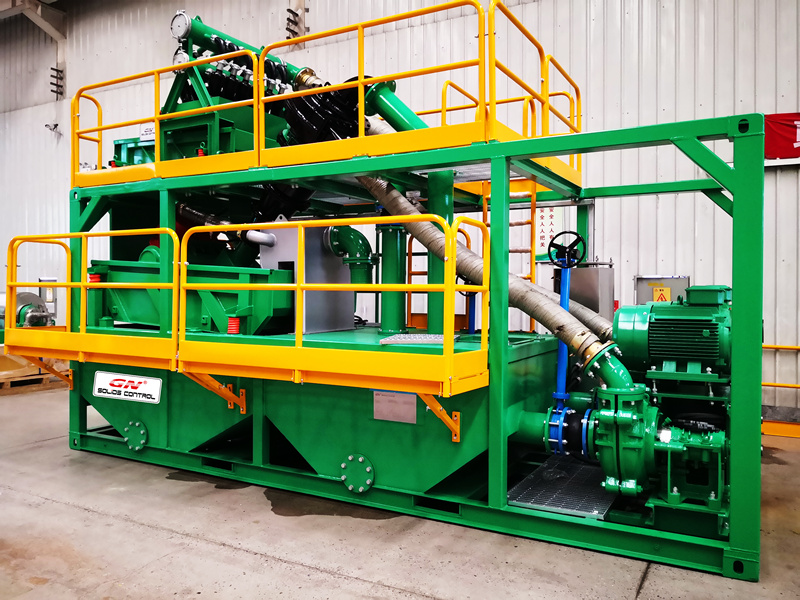 The complete GNTBM-240 TBM slurry separation plant with 2 layers installation, the bottom later installed one unit of desander cleaner, the desilter cleaner is installed on the top layer. The system control system are installed on the fluids catching tank which is on the skid, the whole system are in a 20ft container frame, the user can lift it or move it easily with the standard 20ft container frame. The control panel are installed in the front side of the complete system for convenient operation.
Except for the TBM slurry separation plant, GN solids control can also produce mud recycling system for HDD, CBM & Geothermal, water well drilling, and desander unit for Piling works and micron tunneling. If you need a customized solution for your slurry separation projects, pls contact with GN solids control.
GNTBM-240