Recently 3 units of trenchless GNMS-500D desander unit for HDD project in China. The desander unit can be widely used for HDD, trenchless engineering, piling slurry cleaning, Micro TBM ( Tunnel Boring Machine), diamond core drilling, water well drilling. Depends on the piling bore hole qty and depth or HDD machine required flow rate, we can help our client to select proper model mud cleaning system or provide a customized solution for their projects.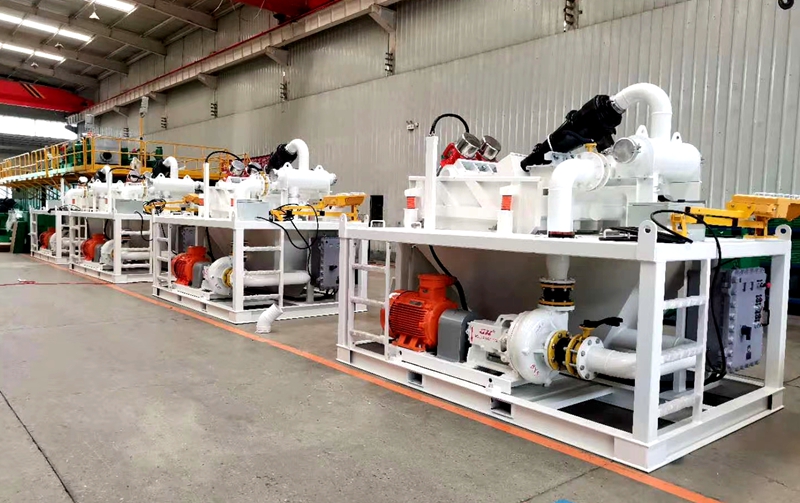 The technical configuration of GNMS-500D desander unit is as below:
The general treating capacity is 500gpm, desander separation cut point is 40 microns, the mud cleaner model is GNZY753E-Y1S with 1 ea 10 inch desander cone, with vibration strength is below 7.1G ( adjustable), the bottom screen area is 1.35m2, top screen area is 0.875m2, total screen area is 2.22m2. The hydrocyclone feeding pump is GNSB5X4C-13(12)J with 30KW motor. Total power is 32KW, the inland shipping dimension is 3103x1896x2441mm, the operation dimension is 3506x1896x3907mm, total weight is 2850kgs.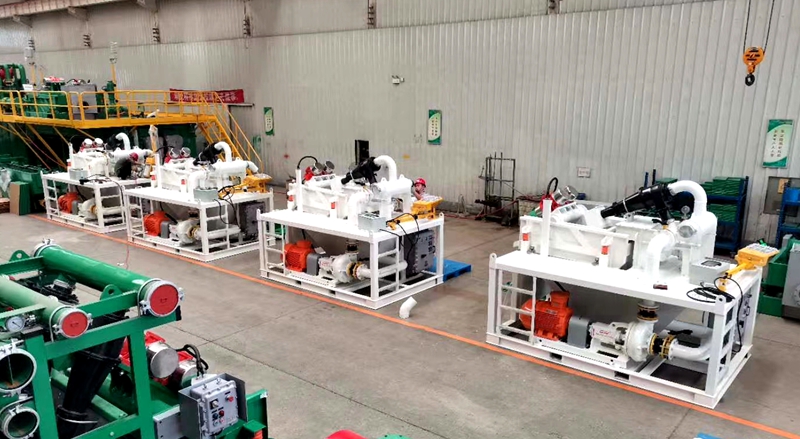 The working principal of piling desander unit is as below:
The submersible slurry pump pick up the slurry from mud pit to bottom shaker screens of the double deck shale shaker to separate coarse solids from the slurry and protect the centrifugal pump impeller, the fluids dropped into the mud tank and the desander feeding pump feed the fluids to desander cone, the fluids after treatment will flow to storage tank through pipelines, the solids are dropped on the top layer shaker screen and separated out. The user need to prepare the flexible hose to connect the submersible slurry pump with the desander unit, and mixing unit with hopper, and a big storage tank.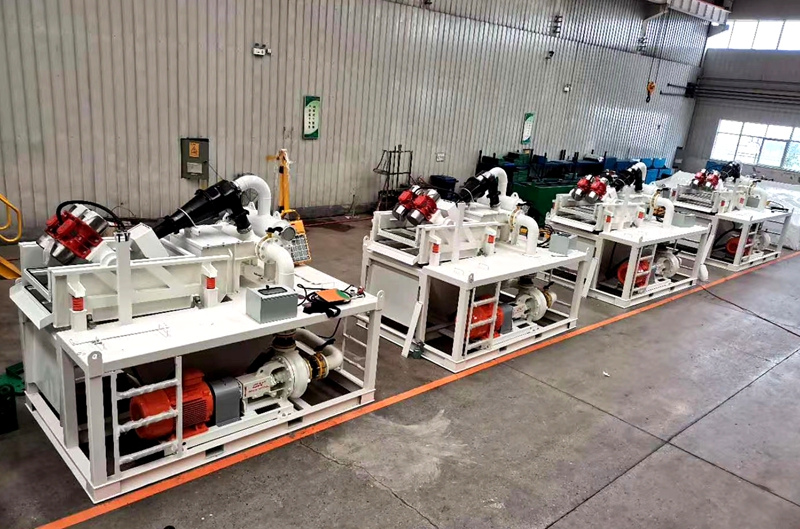 Except for GNMS-500D desander unit, we also have other models, as GNMS-200D desander with 200gpm treating capacity, GNMS-1000D desander unit with 1000gpm capacity.