The main equipment to be used for OBM waste treatment is vertical cutting dryer and decanter centrifuge, depends on different countries environmental regulation, the oil content required for drilling cuttings disposal is different, normally below 5% is acceptable for developing countries, below 1% is acceptable for developed countries. GN vertical cuttings dryer treatment result for the discharged solids is OOC 3% to 5%.We also have standard design for drilling cuttings dryer system as a compact package for convenient transportation and operation.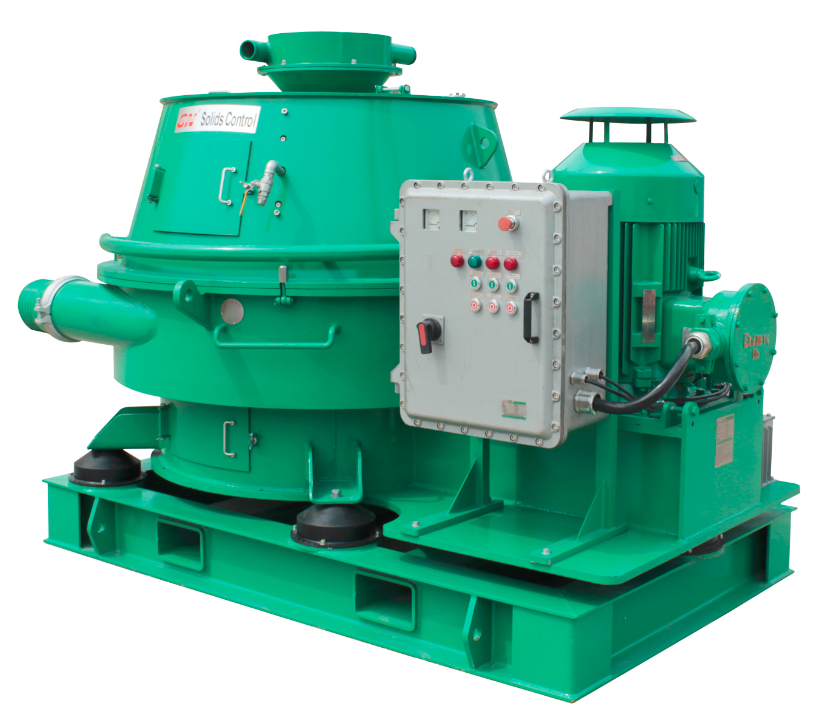 There are different ways of feeding system to vertical cuttings dryer, including vacuum pump, drilling cuttings transfer pump, screw conveyor system.
Vacuum pump is 100% air operated pump, it can be widely used for electricity power supply area, and the space requirement is very small. It is the ideal equipment to transfer drilling cuttings, sand, cement, drilling fluids, waste water, oil sludge, animal waste, etc. materials, and the suction distance is up to 50m and discharge distance is max 1000m, especially for the high solids content material.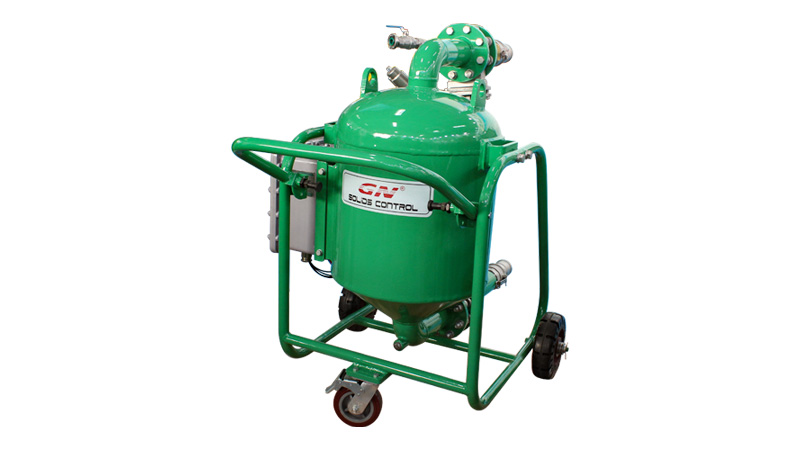 Drilling cuttings transfer pump is drived by hydraulic cylinder and S-style distribution valve, it can be used to transfer high solids concentration material, less moisture, big solids size and high abrasion material.
Screw conveyor system is traditional drilling cuttings transfer way, normally one set of screw conveyor picked the drilling cuttings from shale shaker, desander, desilter horizontally, one set of screw conveyor is installed slantly to pick up the drilling cuttings from #1 screw conveyor and transfer to vertical cuttings dryer. The installation space is larger than vacuum pump and cuttings transfer pump.
The vertical cuttings dryer discharged fluids flow to intermediate tank and the centrifuge feeding pump feed the fluids to decanter centrifuge to separate fine solids, the mechanical separation cut point is 2~5 microns. The treated fluids can be recovery to solids control system to prepare for new drilling fluids.