OTC (Offshore Technology Conference) will be held in the oil and gas headquarter-Houston- on May 1-4, 2017 in NRG Park. Founded in 1969, OTC Houston will be held annually as the flagship show and will attract the energy professionals from all over the world to come to Houston to exchange the energy perspectives and find some new opportunities for business and for technology development.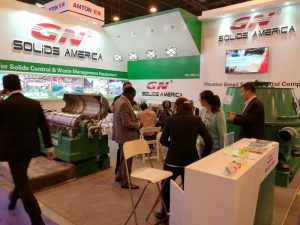 GN Solids Control, as the leading solid control equipment and mud recycling system manufacturer, will consistently exhibit in OTC this year. This year GN Solids Control will have two booths, the info is as below:
No. 1 booth, NRG Center 1369-6
No.2 booth, NRG Arena 8834
Welcome to visit GN's booths and get the latest product and technology info.
During OTC, GN will demonstrate its lasted products: including the latest shale shaker, 363 decanter centrifuge, cutting dryer and many upgraded composite shale shaker screens. GN's shale shaker is always popular with customers for its great G force performance, large processing capacity and it durability. We believe you will find more new features at the OTC from the latest shale shaker. The decanter centrifuge is also very popular at OTC. Till now GN has 3 types: VFD version, fixed speed mechanical version, and the hydraulic power controlled decanter centrifuge. The full product line will definitely attract more customer's attention, meet more customer's requirement. GN will also continue to show the cutting dryer after last year's demonstration, this product has great performance in processing the cuttings and solids waste, making them more dryer and environmental friendly, and could make the waste directly disposed.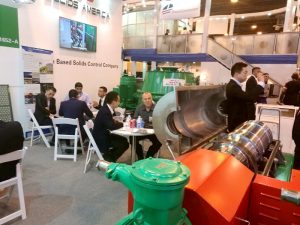 Last but not least, GN will demonstrate its strategic product for 2017- the shale shaker screen. Now GN has greatly improved its manufacturing process and could make the composite frame screens which has more advantages and great features than the old metal framed screens. Welcome to GN's booth and feel it personally. We believe you will be impressed by the great new shale shaker screen.
OTC is right here, GN will warmly welcome you to our booth and see you next week.