As a leading manufacturer in the solid control industry, GN Solids Control attends and exhibits in many oil and gas shows all around the world each year, such as the OTC, ADIPEC, CIPPE and so on. Next week, GN will exhibit in one of the largest oil and gas show in Moscow which is the 14TH  MOSCOW International Oil and Gas Exhibition, also short for MIOGE 2017. Welcome to attend the show and visit GN's booth, the booth info is as below:
A 239, Hall 3, Exhibition building 13, the show time is from June 27 to 30.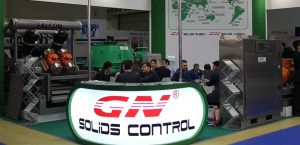 During the show, you will see all the new products and technology from GN, including shale shaker, decanter centrifuge, mud cleaner, shale shaker screen, centrifugal degasser. These are all core products for GN and they are also sold very well in Russia market. Recently GN just sold many sets of shale shakers with 4 panel screens to a Russian customer for oil and gas drilling service. GN's shale shaker is liked by many customers for its high G force which will guarantee the better separation results, the compact and simple structure which will make the first time users easy to know it and operate it. All the main frames and beams are heat treated, this will make the structure very tough and reliable even working under the harsh environment. All the shaker motors GN used are the world famous brand, such as MARTIN or OLI. Now GN also fully upgraded its shaker screen product line from the old metal frame to the new composite frame, which will have many new features such as better longevity, great separation performance, and longer storage time with corroded and rusted but much lighter in weight. GN also sells thousands of screens in Russia market.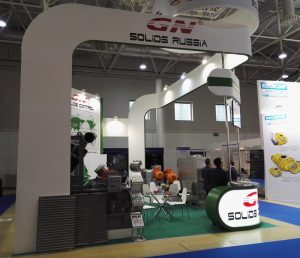 After the coarse separation equipment shale shaker, you will also see some finer separation equipment, such as the mud cleaner, decanter centrifuge, these equipment also has many advanced material and motor, welcome to the booth to check it.
GN will look forward to meeting you at the show!