ADIPEC 2017 will be held in Abu Dhabi next week, this year as the oil price is recovering gradually and today the WTI price has reached up to USD 57 per barrel, we believe ADIPEC 2017 will be more successful than last year's and will attract more and more attendees and exhibitors to attend the show, exchanging the ideas and share the latest technology in the oil and gas industry.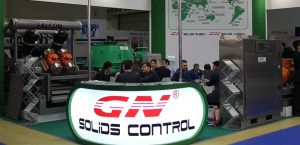 GN Solid Control is the advanced manufacturer for the solid control and waste management equipment and system. GN has been consistently attending the ADIPEC show for many years, and each year the customers will see GN's growth and development. Now GN has become the one stop shop for all the solid control equipment, from shale shaker, decanter centrifuge, cutting dryer, to the various kind of pumps, such as centrifugal pump, screw pump, to the agitator, mud gas separator. GN not only make some new in equipment, but also make the great upgrade on the shale shaker screen. From the beginning of this year, GN has fully upgraded its shaker screen from the old steel frame screen, this will make much better performance and longevity that ever before. Also the new composite frame screen has larger non blank area and the processing capacity has been improved dramatically. And most of the screens are 3 layers, the wire mesh suppliers are the same as the other famous brand screens, such as the MI SWACO, DERRICK. If you are interested in this product, you could come to GN's booth and take a look at it. We believe you will be impressed by the screen when you finally see it. Seeing is believing, welcome to GN's booth.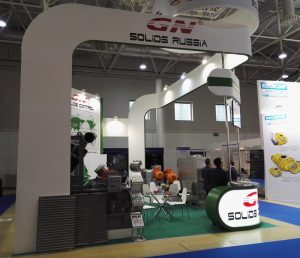 ADIPEC 2017 is just around the corner, all GN staff is ready to welcome the friends from all over the world. Also welcome you to log on to our website www.gnsolidsamerica.com , and if you want to get more detailed info, you can send your inquiries to lucas@gnsolidscontrol.com.