This week GN solids control finished production of vacuum degasser and mud cleaner for clients in Middle East.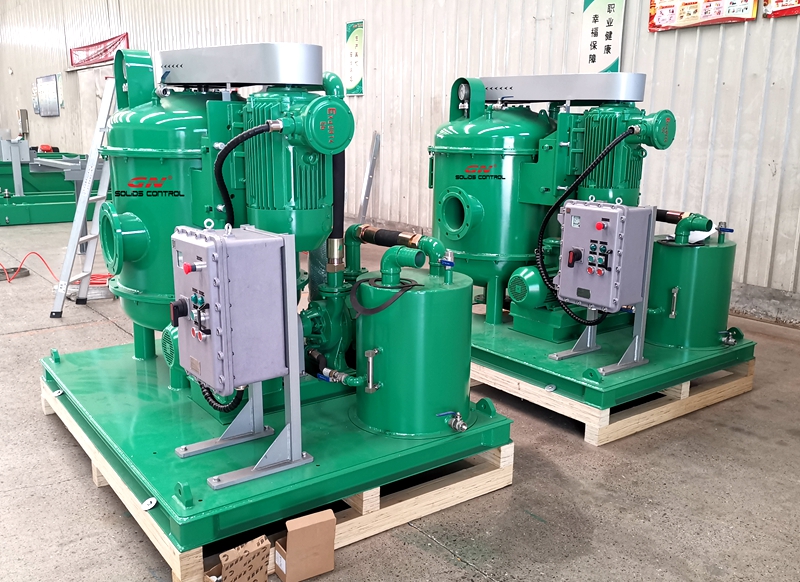 We have 3 types of degasser for oil & gas drilling industry, vacuum degasser, centrifugal degasser, mud gas separator. The mud gas separator is installed before the solids control system trip tank, to separate the hazardous gas from the drilling fluids and prevent it from kick off. The vacuum degasser and centrifugal degasser is used after shale shaker and behind desander, desilter or mud cleaner, the function is to separate the gas from the gas cut mud and protect the next process equipments like centrifugal pump, and keep the balance of the drilling fluids, their function is same, just vacuum pump is installed horizontally on the tank top, the centrifugal degasser is vertically installed in the mud tank , it can save space on the mud tank.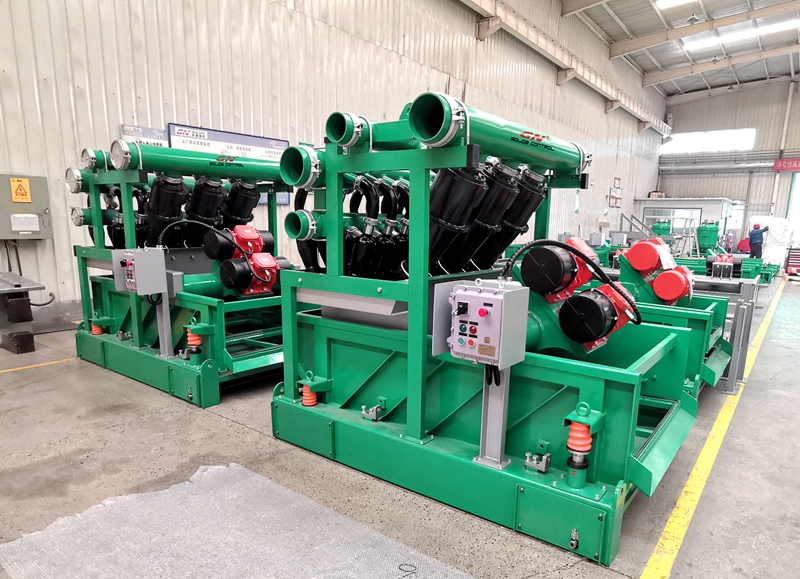 The mud cleaner produced by GN solids control is a combination of desander cone, desilter cone and bottom shale shaker. With different qty of hydrocylones, there are different treating capacity for option. The desander cone, desilter cone material are 100% polyurethane which is wear resistance material. The bottom shale shaker equipped with 4 panel shaker screens, with composite material frame for longer working life. Centrifugal pump #1feed the mud from degasser tank to desander cone, the clean fluids dropped into the desander compartment, the solids are separated out and drop down to bottom shale shaker, the useful fluids will be collected and the drier solids are separated out from shaker screens. Centrifugal pump #2 feed the mud from desander compartment to desilter cone, the clean fluids dropped into desilter compartment, which is clean fluids can be reused to prepare for new fluids or can be reused directly.
For more information about vacuum degasser and mud cleaner, pls contact with GN solids control.