2 units of 30 inch big bowl decanter centrifuges are shipped to USA for construction slurry treatment. This is the largest model decanter centrifuge we produced right now, it is widely used for construction, TBM, etc. projects which required big volume treatment. Same with other models decanter centrifuge, features of GN big bowl decanter centrifuge: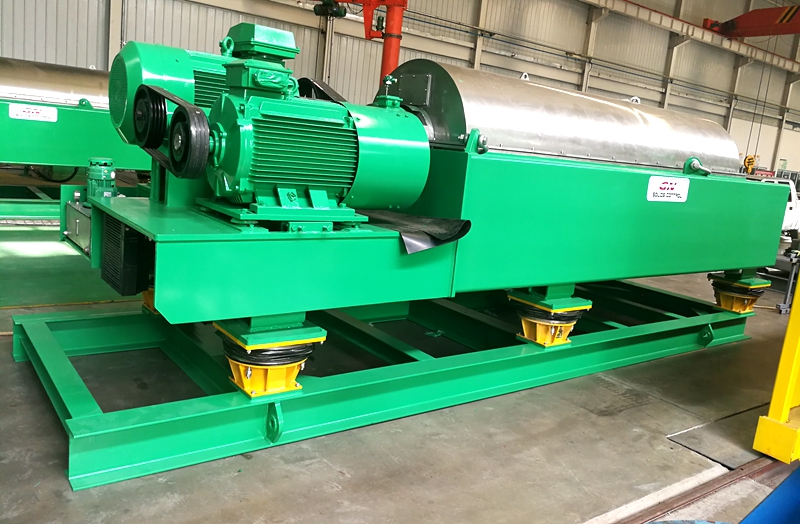 1) Bowl material is made of duplex stainless steel 2304 or 2205, the cone bowl is made of stainless steel 316L, the screw is made of SS304 by 1000 degree heat treatment. The open impeller can increase the treating capacity and treatment efficiency a lot.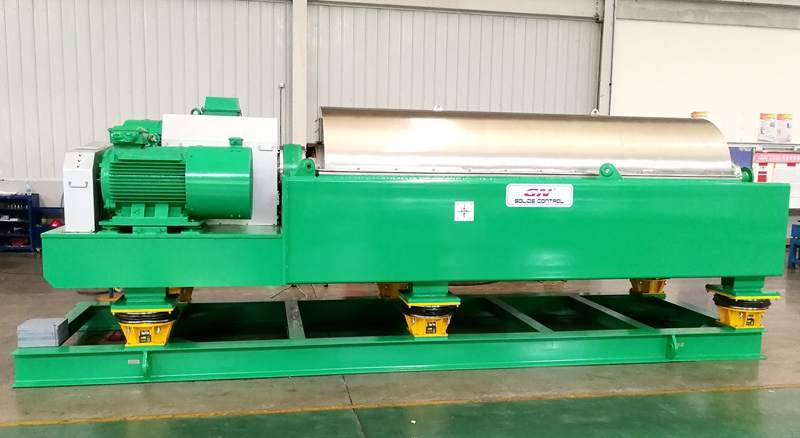 2) The screw impeller is protected by tungsten carbide tiles, which is repairable once it is damaged. We do not use welding spray tungsten carbide alloy because it is easy to be damaged and once damaged, it can not be repairable, the user has to replace the complete screw unit.
3) The main bearings are SKF brand for longer working , especially after long time rotating, the bearing temperature will become very high, it is easily burnt if the bearing quality is not reliable.
4) 2 ea motor including main motor, back drive motor are installed on one side of decanter centrifuge to save space and for compact design.
5) Centrifuge VFD control panel with 3 motors variable frequency including main motor, back drive motor and pump motor, the 3 inverter with world famous brand for convenient outsourcing, the positive pressurized VFD control panel can be used in high temperature environment compared with normal explosion proof VFD control panel, it is easily break off in hot weather for the normal explosion proof control panel, positive pressurized VFD control panel can prevent it from such problem.
If you need big bowl big volume decanter centrifuge, pls get more information from GN solids control.