One unit of oil sludge treatment system for China client is shipped out recently, the design treating capacity is 15m3/h. A complete 15m3/h oil sludge treatment system made by GN solids control including vacuum pump unit, pre-mixing tank modular, shale shaker modular, chemical dosing unit, decanter centrifuge and 3 phase separation centrifuge modular. According to different material, we can provide customized design to add or remove the modular. The compact design in modular is for convenient operation and transportation.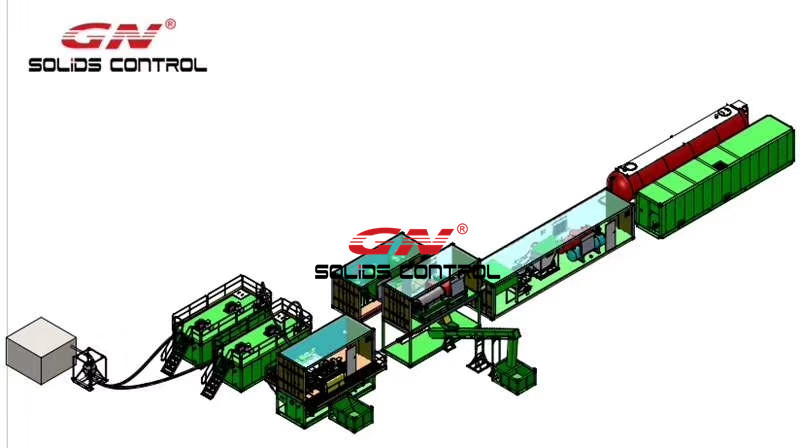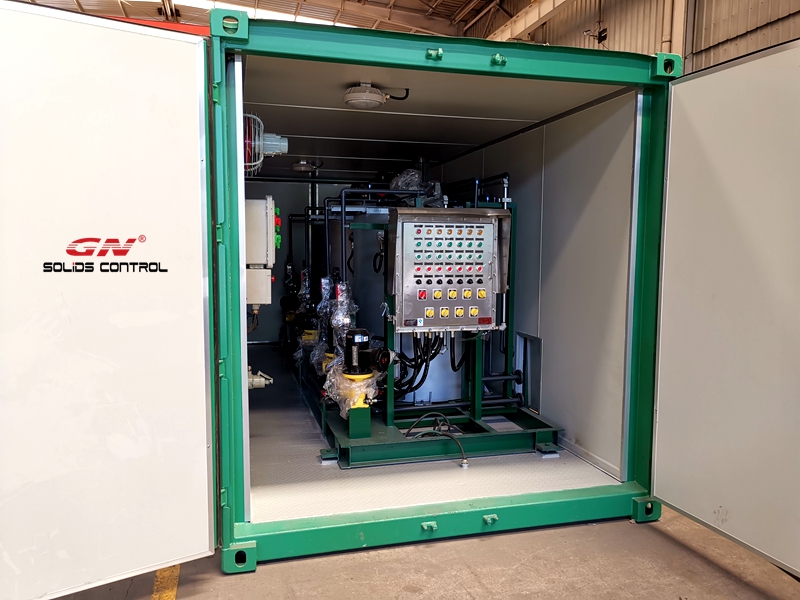 Vacuum pump is widely used to transfer waste oil, oil tank bottom cleaning sludge, drilling cuttings, drilling fluids, soils, sand, it is 100% air operated pump without electricity power.
The vacuum pump transfer the oil sludge to pre-mixing tank modular, which with heating pipeline inside the mud tank to heat the oil sludge up to 60 degree. With chemical jetting and heating process, the emulsified oil can be easily treated and remove from the solids.
For free oil sludge, it can be treated by shale shaker modular directly.
The shale shaker modular with sealing cover and internal spray system is to separate the coarse solids from the oil sludge and reduce the solids content, it will protect the decanter centrifuge in the next step and extend the working life of the centrifuge screw propeller. If the solids content is too high, the screw propeller will be easily damaged; and the big solids will be easily block the centrifuge bowl.
The decanter centrifuge can separate the fine solids from the oil sludge to reduce the solids content below 5%, by using proper demulsifier and chemicals, the separation cut point is up to 1 microns. The fluids treated by decanter centrifuge flow to the buffer tank then flow to the disc centrifuge, the disc centrifuge can separate oil, water and solids .