Recently one unit of decanter centrifuge and desander unit are shipped to trenchless engineering company.
The mud decanter centrifuge model is GNLW452D, it is the popular model among GN decanter centrifuge for trenchless drilling mud treatment. The middle speed decanter centrifuge separation cut point is 5 ~7 microns, after long time operation, the ultra fine solids which can not be separated out by hydrocyclones will accumulate in the mud tank, which can not be reused directly, the customer need the decanter centrifuge to separate the solids up to 5 microns, the dewatering unit can be applied if required, then the clean fluids can be reused to prepare for new drilling fluids.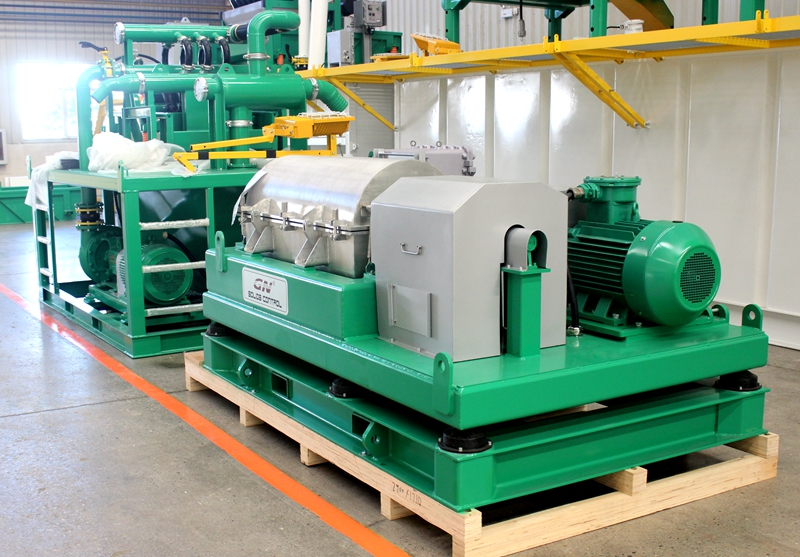 The mud cleaning desander unit is GNMS-1000D, with treating capacity 1000gpm, the separation cut point is 45 microns, the working process is as below: the submersible slurry pump feed the mud to desander unit bottom layer screen for coarse solids separation, the fluids drop into the catching tank under the double deck shale shaker, the centrifugal pump feed the slurry to desander unit for fine solids separation, the solids discharged are drying by top layer shaker screen to collect more useful fluids, the desander cone separation cut point is 45 microns. The clean mud flow to the storage tank directly, If the customer need mud mixing to prepare for new fluids, they can connect the jet mud mixer with the storage tank by flexible hose, the mixing hopper, mixing pump and pipelines, control panel are all installed on one skid .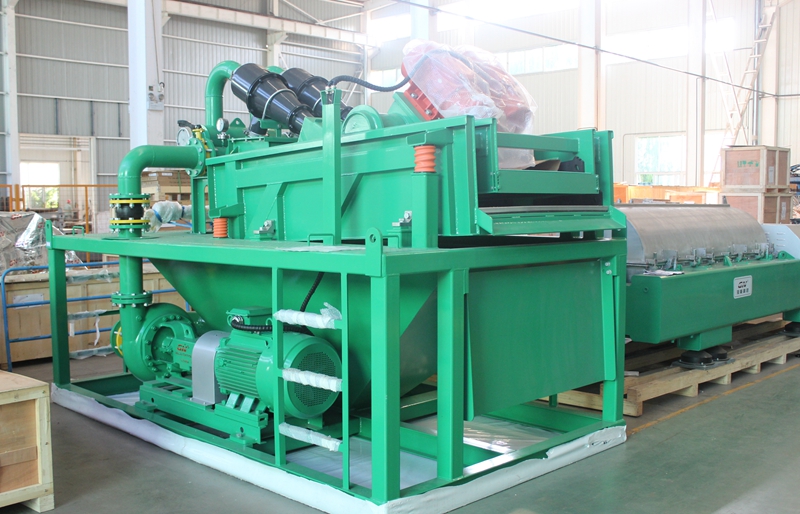 Except for GNMS-1000D desander unit, we also have GNMS-500D, GNMS-200D mud cleaning unit with 500gpm and 200gpm treating capacity, based on client's requirement, we can design customized mud cleaning system with mud mixing, storage, cleaning process with different capacity, we have economic configuration and high configuration mud cleaning system for option.