One batch of mineral exploration core drilling decanter centrifuge package are ready for shipment to Europe client.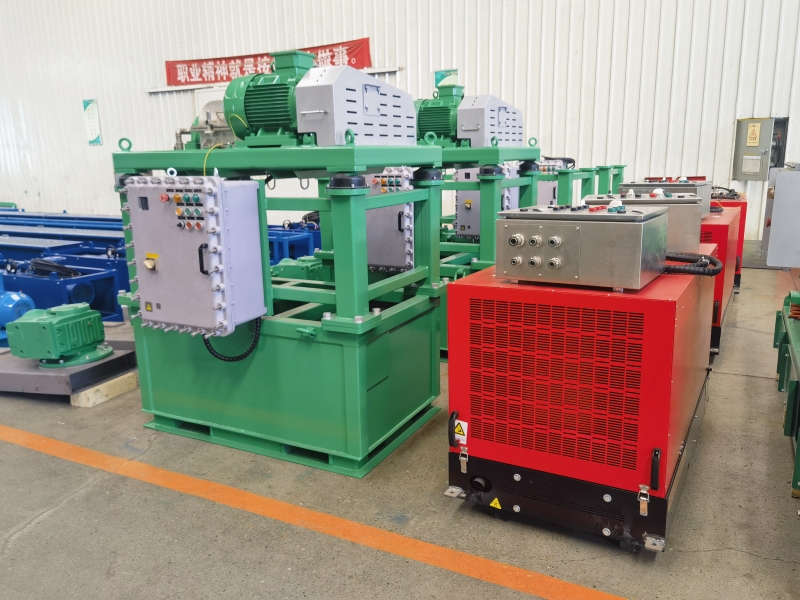 The core drilling centrifuge GNLW223 is installed on top of fluids collection box, if the user can confirm the coarse solids has been separated out before feeding to the decanter centrifuge, they can feed the waste slurry to decanter centrifuge directly, the fine solids are separated out from decanter centrifuge, the fluids dropped into the collection tank which can be reused for drilling directly or mixed with chemical additives to be reused for drilling rig.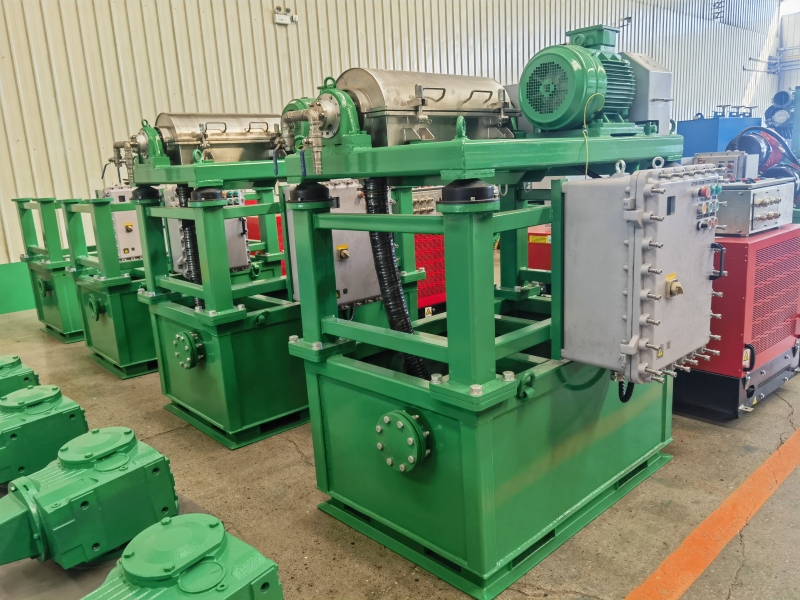 The 9 inch mini decanter centrifuge has been widely used for mineral exploration core drilling for water recovery. The purpose to use the core drilling decanter centrifuge is for environmental protection, more water recovery, less water consumption, less drilling cost, reduce cost for waste treatment. The model number is GNLW223D and GNLW224E-VFD, the max treating capacity for water is 130L/min, for slurry treating capacity, it is up to 100L/min. The bowl diameter is 9 inch (220mm), max bowl speed is up to 4500rpm, typical bowl speed is 3800rpm, max G force is 2492G, typical G force is 1777G, main motor power is 11KW, gearbox torque is 500 N.M. If VFD decanter centrifuge is required, for example, to use in high mountain condition, we can use a VFD control panel with the decanter centrifuge.
If the solids content is high and remained coarse solids in the waste slurry, a shale shaker is suggested to use before decanter centrifuge. GN designed solids removal unit including picking up pump, mini shale shaker, mini decanter centrifuge with feeding pump, mixing hopper with mixing pump, mud tank and control system. As per requirement, the generator can be installed on the tank skid.
If you need a core drilling centrifuge, pls contact with GN solids control.