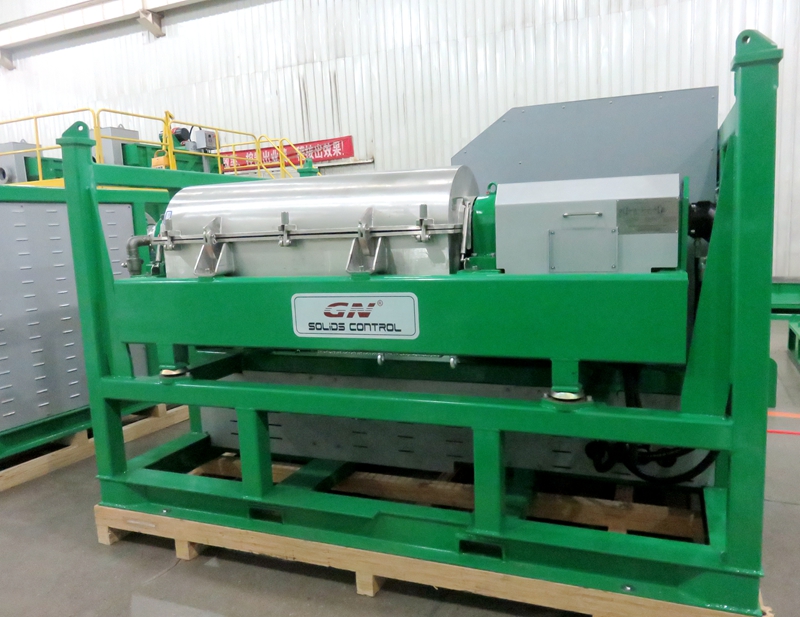 As the professional manufacturer of full hydraulic drive decanter centrifuge in China, GN solids control developed full hydraulic drive decanter centrifuge with good quality good performance lower maintenance cost, and shipped it to clients in Middle East. We can design and produce rated speed decanter centrifuge ( high speed and middle speed), VFD decanter centrifuge and full hydraulic drive decanter centrifuge for different applications. We have different bowl size, bowl length for various client's requirement, including 9 inch, 14 inch, 18 inch, 22 inch, 30 inch, the bigger ratio of the bowl length/ bowl size, the better result of the treatment slurry/ waste water.
The features of Full Hydraulic Drive Decanter Centrifuge:
1) Driving system is VISCOTHERM full hydraulic drive system for reliable performance and after sales service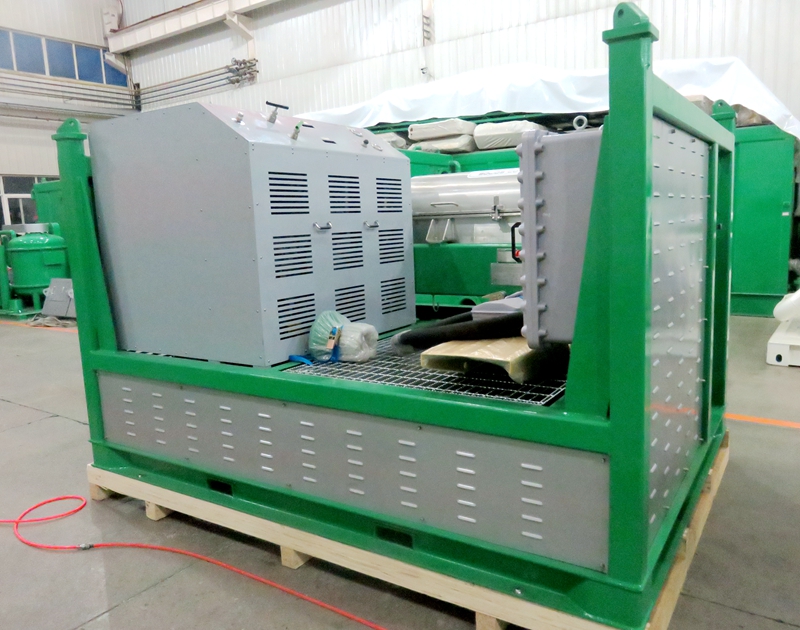 2) The explosion proof standard is ATEX for zone 1 application
3) The differential speed is adjustable from 10 ~ 60 rpm, the bowl speed is adjustable from 0 ~3600rpm, the adjustable bowl speed, differential speed and pond depth to archive different dryness requirement according to different material conditions.
4) The max torque is 4163 N.M (3260 ft.lbs) for heavy mud treatment
5) The max treating capacity is 200gpm for water
6) The max G force is 2610G under 3600rpm
7) The SKF bearing for longer durable life, and adopt high environmental temperature
8) PLC smart control for easy and convenient operation
9) The bowl material is made of duplex stainless steel 2205 or 2304, the other bowl components are made of stainless steel 316L.The screw is made of stainless steel 304 by heat treatment up to 1000℃.The open impeller design can increase the fluids treating capacity. The collection box is made of stainless steel 304.
If you need reliable performance full hydraulic drive decanter centrifuge, pls contact with GN solids.