Recently GN solids control shipped 3 package of dewatering centrifuge unit to Europe client, the configuration is as below: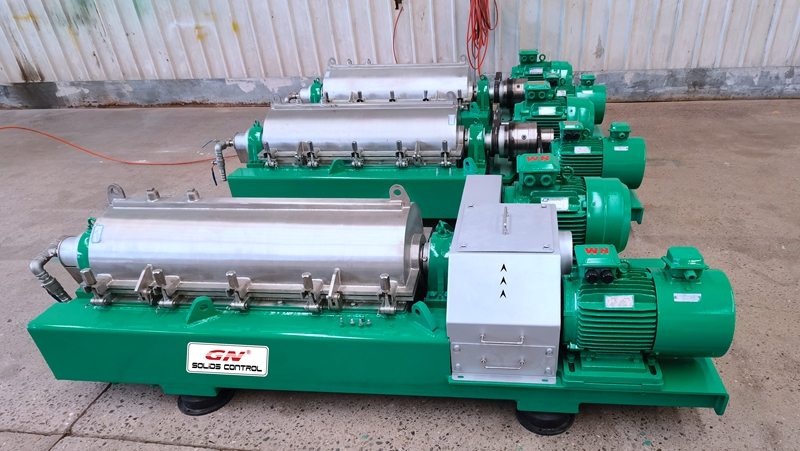 3 sets of GNLW224EP-VFD decanter centrifuge
3 sets of dewatering unit
3 sets of centrifuge feeding pump ( positive displacement pump) installed on the fluids collection tank.
The working principal of 1 package of dewatering centrifuge unit is as below: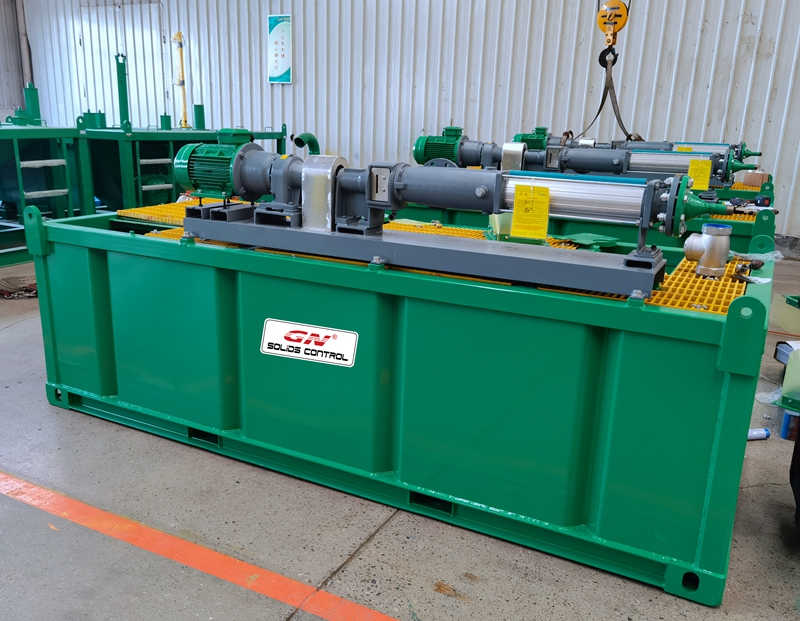 The screw pump feed the fluids to VFD decanter centrifuge, in the meanwhile, the chemical is mixed by dewatering unit and the chemical dosing pump transfer the chemical to decanter centrifuge feed tube, so the solids can be separated out easily with chemical mixing and collected by cuttings box, the fluids will drop down into the fluids collection box for reuse or send to further waste water treatment. The discharged water is clear enough since most ultra fine solids are separated out.
GNLW224EP-VFD decanter centrifuge is a 9 inch bowl mini decanter centrifuge with bowl length 36.4 inch, the bowl length is longer than GNLW223 series centrifuge with longer clarification segment, the discharged water will be more clear with the longer bowl cone. The max bowl speed is 5000rpm, typical bowl speed is 0 ~ 4500 rpm, with max G force is 3077G, typical G force is 2492G, the main motor is 11KW, back drive motor power is 5.5KW, the gearbox ratio is 95:1, gearbox torque is 1400 N.M.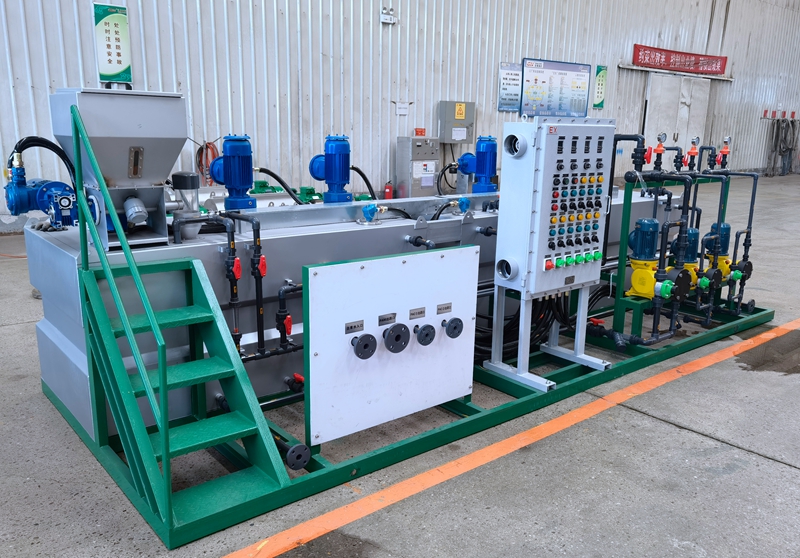 The VFD control panel controlled the main motor, back drive motor and feed pump motor frequency, the Germany Netzsch brand screw pump work steadily to the decanter centrifuge, the fluids touch part is wear resistance alloy iron.
Except for 9 inch bowl decanter centrifuge, we also provide dewatering centrifuge package with other size decanter centrifuge, including 14 inch bowl, 18 inch bowl, 22 inch bowl, 30 inch bowl with different model dewatering unit and feed pump.