Last week one batch of solids control equipments are shipped to Canada client, including shale shaker, mud cleaner and big bowl decanter centrifuge. The details are as below: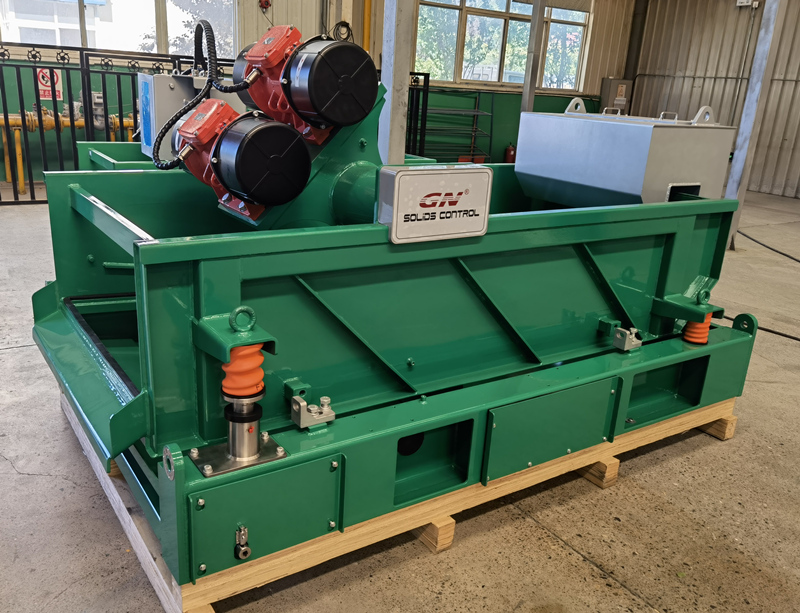 1) 2 sets pf 4 panel shale shaker, this is primary phase separation equipment, by using different API mesh size shaker screens, the client can separate different size solids from the drilling fluids, the 4 panel shaker screen effective screen area can reach 2.73m2, the 2 vibration motor drived the shale shaker and generate G force up to 8.0G. the shaker screen dimension is 585x1165mm, with composite material frame shaker screens. The shaker deck bottom is made of stainless steel for better corrosion resistance.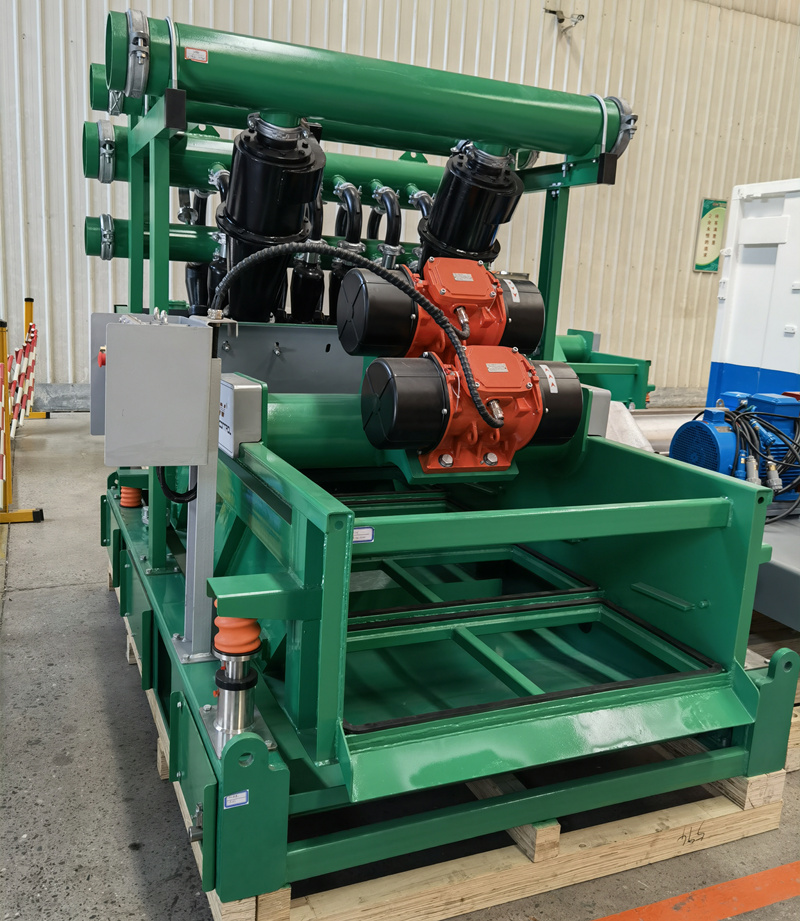 2) 1 set of 4 panel mud cleaner, which is a desander cone, desilter cone and bottom shale shaker 3 in 1 equipment, the bottom shale shaker model is exactly same with shale shaker, the client can make storage for only one size shaker screen and the spare parts are all universal.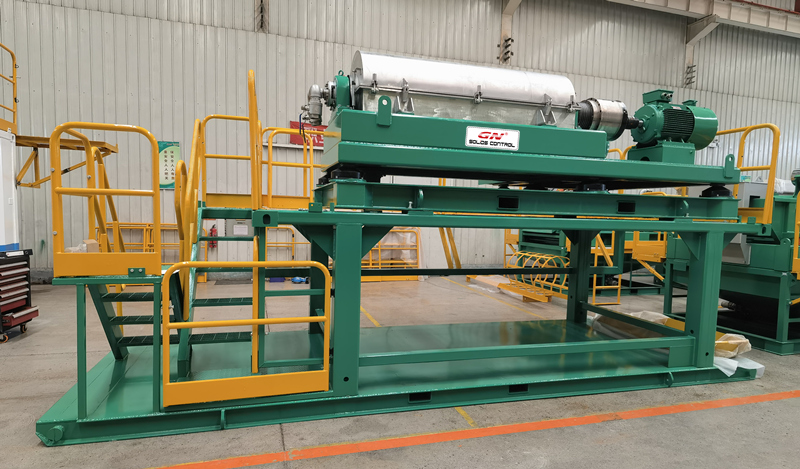 3) 22 inch bowl decanter centrifuge: the big bowl decanter centrifuge with 22 inch bowl size and 71 inch bowl length, the normal working speed is 0~ 2500rpm, the max speed is 3000rpm, the max G force can reach 2719G, the separation cut point is 2 ~5 microns, the VFD control panel is positive pressurized VFD control pane with PLC touch screen, IEC ex for class 1 div 1 application, with main motor, back drive motor and pump motor inverter, the inverter are ABB drive.
These equipments will be used for their zero discharge system, a zero discharge system including solids control system and drilling waste management system, the shale shaker, mud cleaner and decanter centrifuge are major equipments for solids control system, the better performance of the solids control equipments, the less drilling waste produced, the high efficiency of drilling waste treatment system.