GN solids control can provide customized solution for both oil based drilling cuttings treatment system and oil sludge separation unit, when the system is installed at the rig site, drilling waste management system is proper, when the system is installed in the waste treatment facility, both system can be installed, the customer can use one as per their requirement.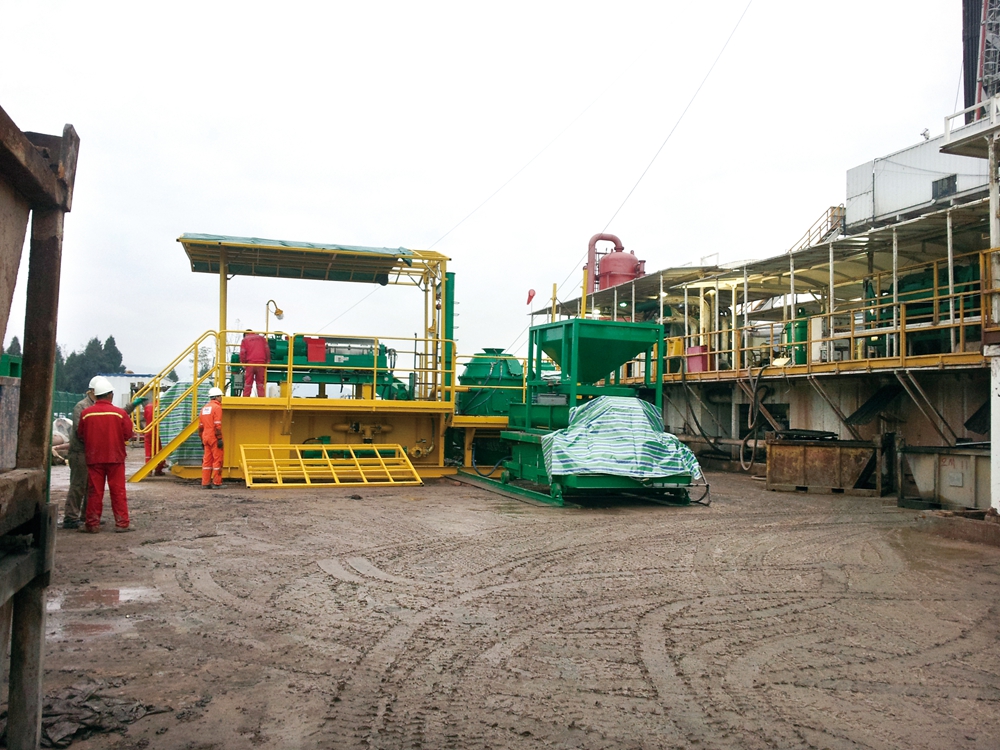 Drilling waste management system including major equipments- vertical cuttings dryer and decanter centrifuge, the oil based drilling cuttings can be transferred by screw conveyor or cuttings vacuum pump to the feeding port of vertical cuttings dryer, the screen basket trap wet solids and accelerate them up to 900rpm with G force up to 420G. the solids discharged from vertical cuttings dryer with OOC below than 5%, but oil content below 5% can not meet the disposal regulation in some countries, they need the oil content below 1%, the solids can be treated by burning unit or Thermal Desorption Unit, which can treat the solids with oil content below 0.3%. The mud treated by vertical cuttings dryer will flow to the intermediate tank, the centrifuge feeding pump transfer the fluids to decanter centrifuge, the separation cut point is 2 ~ 5 microns. The discharged solids can be back to circulation again.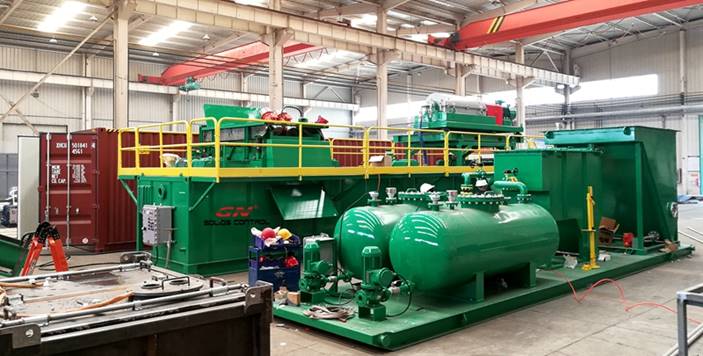 Compared with oil sludge separation unit, the drilling waste management system is with high efficiency, the treating capacity is up to 40m3/h, the oil sludge separation unit with treating capacity 1m3/h, 5m3/h, 15m3/h. the operatio cost is higher.
When the waste is mixed with water based mud drilling waste and oil based mud drilling waste, and the waste is not only from shale shaker, desander, but also from desilter, decanter centrifuge, with much fine solids in the waste, oil sludge separation unit is proper. If you need a customized solution for oil, water, solids separation solution, pls contact with GN freely.