Recently GN solids control shipped one batch of pitless drilling waste management equipments for International oilfield service company, including high G drying shaker package, sludge vacuum pump, cuttings dryer.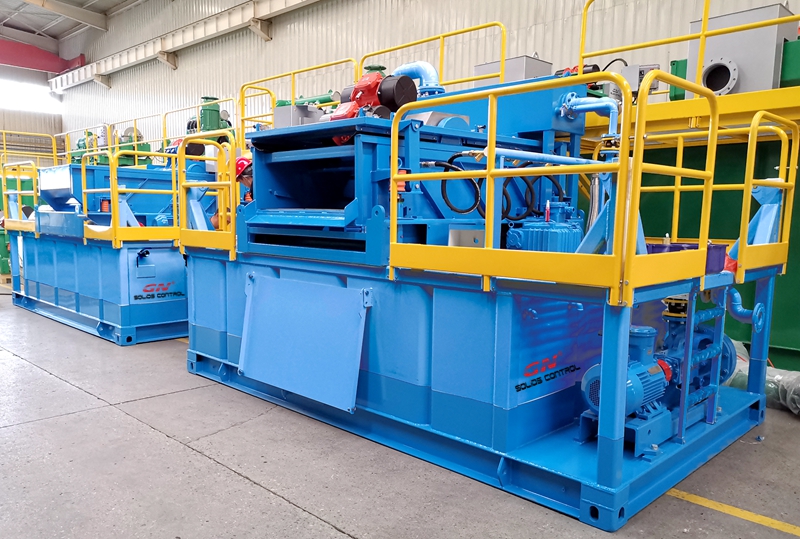 The vacuum pump is 100% air operated pump to transfer drilling waste from waste pit to vertical cuttings dryer ( for OBM & SOBM drilling waste) and high G drying shaker modular ( for WBM drilling waste). No need electricity power, it is suitable for hazardous area application. The suction horizontal distance is up to 50m, discharge distance is up to 500 ~1000m. The max solids size to be transferred is up to 50 ~ 75mm based on different model, and the max solids content is up to 80%. There are 2 operation mode for option, automatically and manually working, the user can choose different operation mode for easy operation. The compact design structure is for easily installation and movement.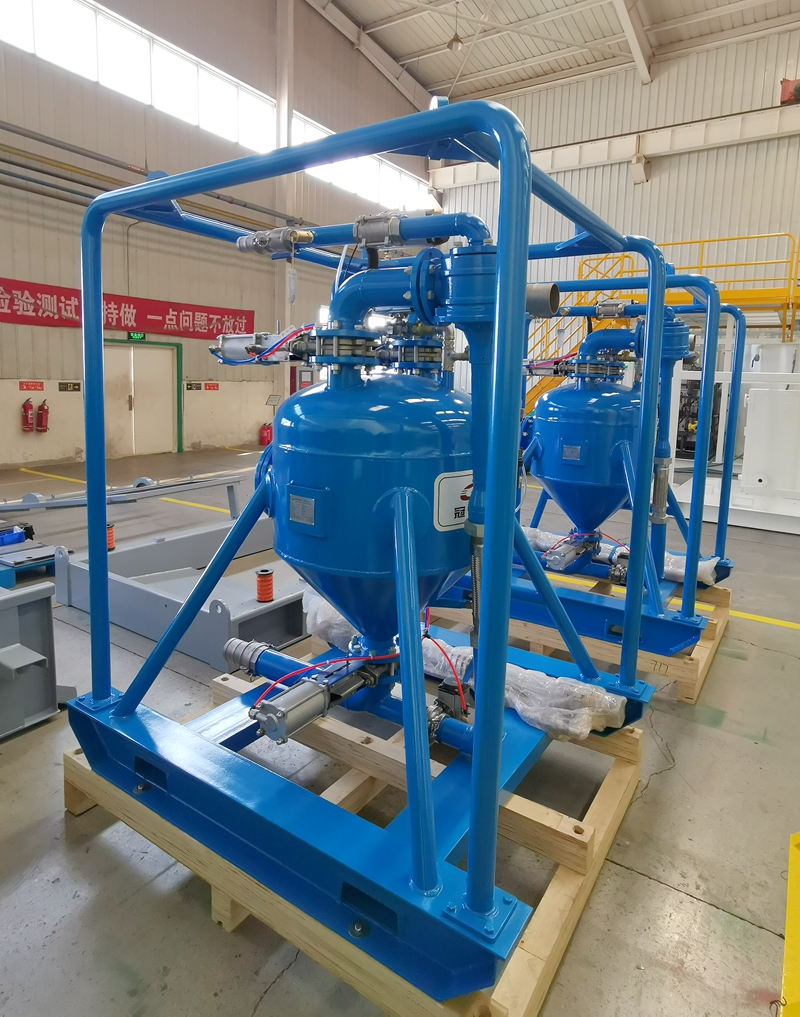 The high G drying shaker is normally used for water based mud drilling waste treatment project, the max G force is up to 8.0G so that the discharged solids will be much drier for easy disposal. The clean fluids drop down into the mud tank, the centrifuge feeding pump can transfer the clean fluids to decanter centrifuge for further treatment.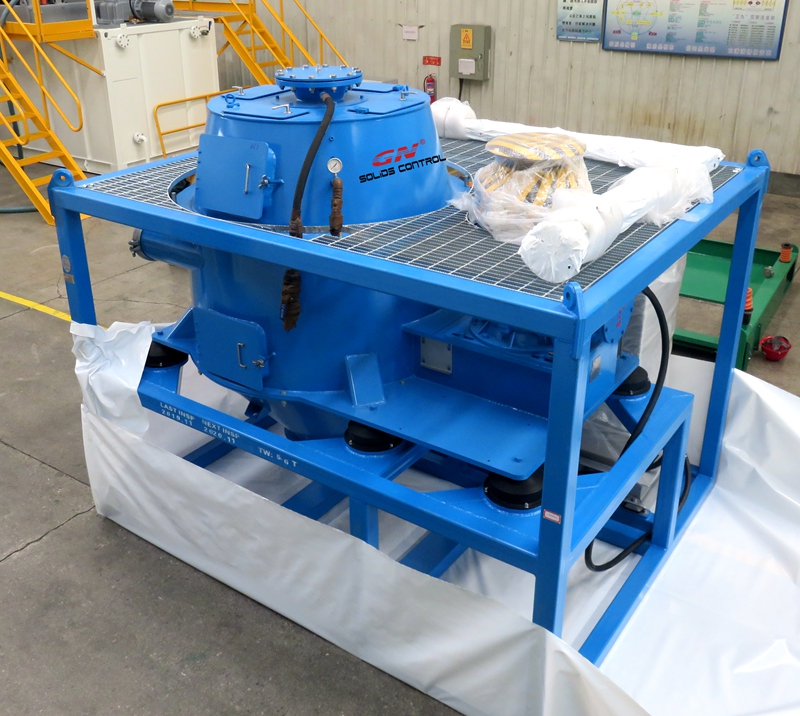 The vertical cuttings dryer is widely used to treat the oil based mud drilling waste management project, we have 2 models of vertical G dryer for option, GNCD930E with treating capacity 40 tons/ hour, which is the best sold model for standard drilling waste management system. The discharged solids with oil content on the cuttings is below 5%, it can be landfilled or disposal directly once it can meet the environmental protection regulations in the client's country. The discharged fluids flow to a buffer tank, the clean fluids can be transferred by centrifuge feeding pump to decanter centrifuge for further treatment.