Recently GN solids control shipped one batch of high speed decanter centrifuge for Russia Company for drilling fluids treatment. This is a repeat order for the same client for same application. As one of the most professional decanter centrifuge manufacturer in China, GN can design and produce different size/ type decanter centrifuge not only for oil & gas drilling industry, but also for industrial waste water treatment, food, refinery oil sludge treatment industry. If only the user filled in the specific question list, we will provide a customized solution for your decanter centrifuge requirement.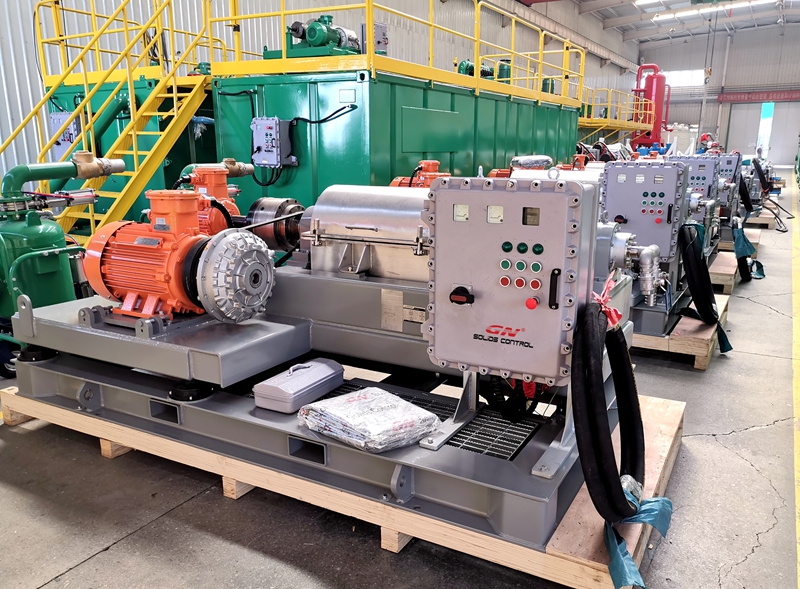 The high speed decanter centrifuge model number is GNLW363CG, which is the best sold model among all the centrifuge models. The bowl size is 360mm, 14 inch bowl, the bowl length is 1270mm, 50inch. The max speed is 3900 rpm, the normal rotation speed is 3200 rpm, the max G force is 3063G, the typical G force is 2062G. The cuttings separation cut point is 2~5 microns, differential speed 40 rpm, the gearbox torque is 3500N.M, gearbox ratio is 57:1, the max capacity is 200gpm, the typical capacity for drilling fluids is 132gpm. The total power consumption is main motor 37KW, back drive motor 11KW, the pump motor is 7.5KW, we can provide different option of explosion proof motor and control panel as per client's requirement.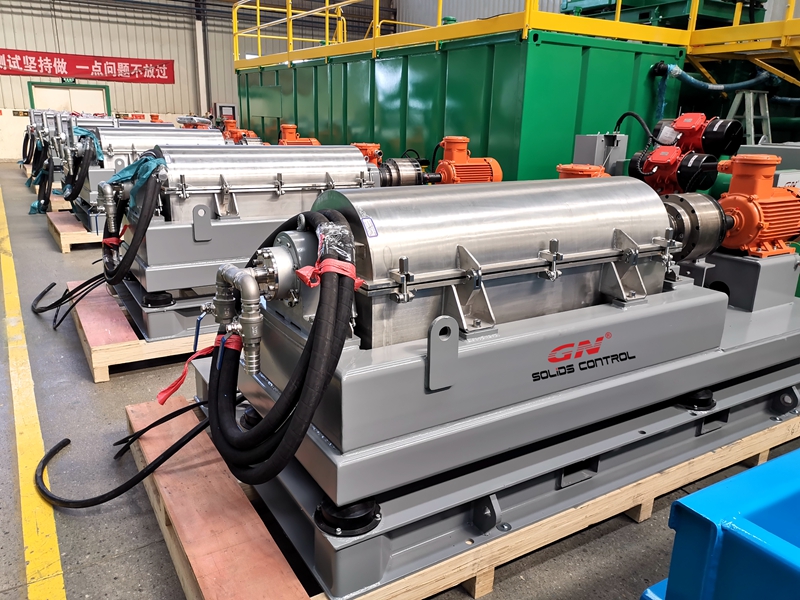 The high speed decanter centrifuge can be installed on the mud tank with 4 legs or can be lay on the telescopic skid for better separation result, we can provide customized design for centrifuge mud tank and telescopic skid. The solids discharge trough can be customized or to be made locally to meet jobsite's requirement.
For more information about GN high speed decanter centrifuge and the operation instructions, pls contact with GN solids control, we have several units of centrifuge in stock for fast delivery.