Recently GN solids control shipped one batch of shale shaker and decanter centrifuge for an international environmental protection company. The equipments model number is as below: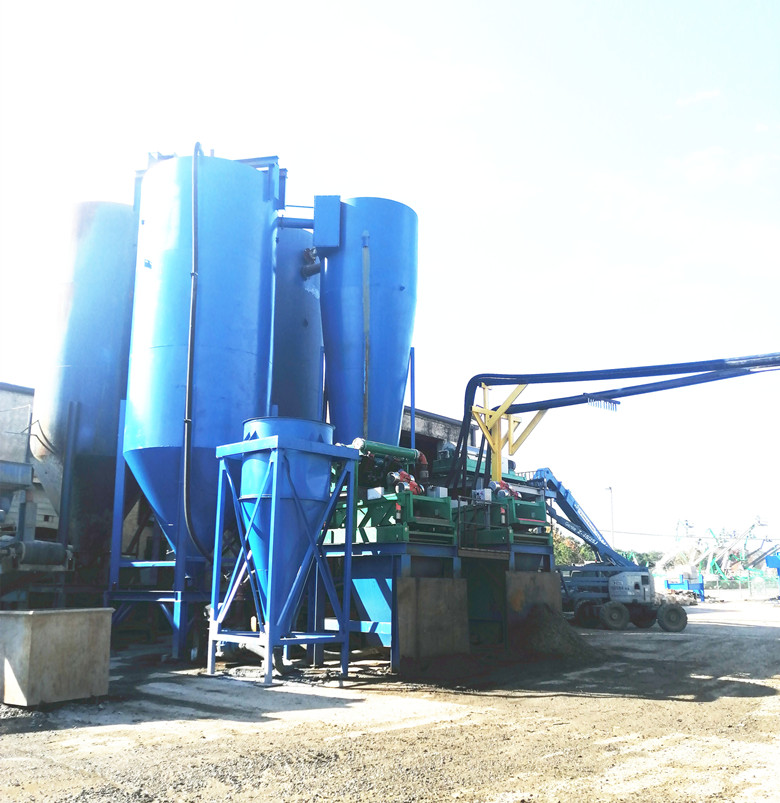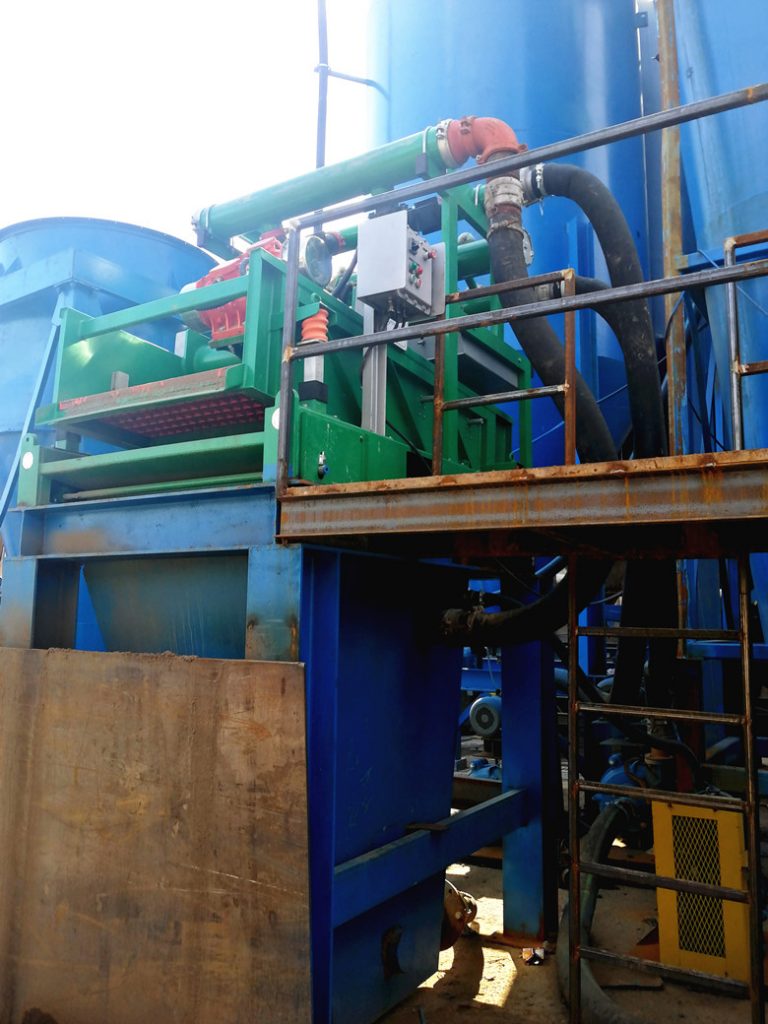 Shale Shaker: GNZS594-HB, the 4 panel shaker screens with dimension 585x1165mm, which is made of composite material frame durable shaker screens. The vibration motor and starter are purchased from USA local company to meet the local explosion proof standard. The shale shaker is to separate coarse solids from the slurry/ sludge/ drilling fluids/ oil sludge.
Mud Cleaner: GNZJ594-2S12N, the bottom shale shaker is a 4 panel shaker screen which is same with GNZS594-HB, combined with 2ea 10 inch desander cone and 12ea of 4 inch desilter cone. The mud cleaner is used after shale shaker, the desander cone separation cut point is 45 microns, the desilter cone cut point is 25 microns. Over 80% of the solids bigger than 25 microns will be separated out. If much finer solids still need to separate, decanter centrifuge can be used.
Decanter Centrifuge: GNLW553-VFD, the separation cut point is 2~5 microns. The centrifuge bowl diameter is 22 inch, the bowl length is 71 inch (1800mm), the max G force is 2719G and the max speed is 3000rpm. The max gearbox torque is 12000 N.M. and gearbox ratio is 35:1. The differential speed is 0~45 rpm. And designed treating capacity is 500gpm. The decanter centrifuge is drived by VFD control panel, with world famous brand inverter of main motor, back drive motor and pump motor.
The shale shaker, mud cleaner, decanter centrifuge are installed on the customized dimension mud tank, the discharged fluids dropped into the mud tank, the feeding pump ( centrifugal pump) transfer the treated fluids to desander cone and desilter cone, the clean fluids are transferred to decanter centrifuge by screw pump.