Recently GN solids control shipped 2 sets of containerized vertical cuttings dryer system for OBM treatment to Russia. This is the repeat order from the Russia client, the technical specification is as below:
1) One unit of vertical cuttings dryer GNCD930E to treat oil based drilling cuttings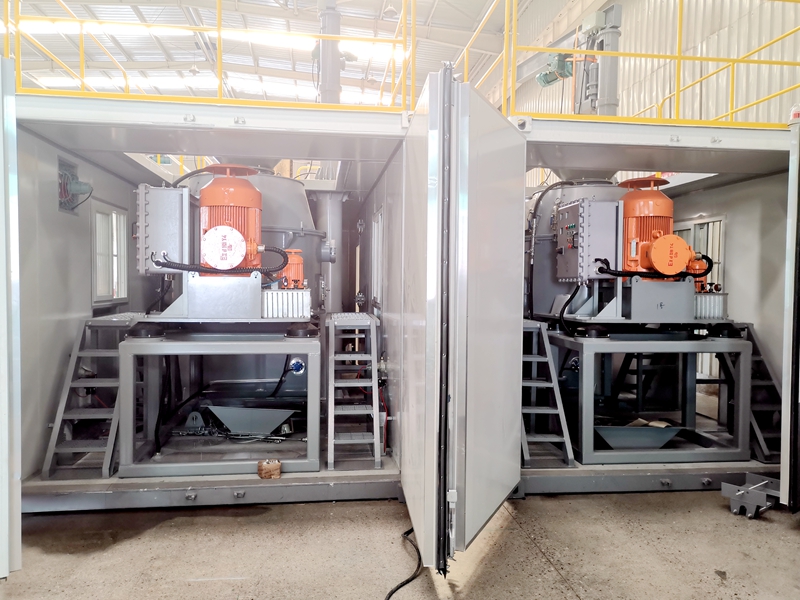 2) One unit of mud tank to storage the fluids discharged from vertical cuttings dryer, the mud agitator is installed on top of the mud tank.
3) One unit of 40ft standard container with proper window and doors, the handrails, stairs are equipped properly to meet HSE requirement. The bottom opening is for discharge of solids from vertical cuttings dryer discharge port, it will be collected by screw conveyor and transferred automatically to cuttings box. There is insulation materials inside the container inner wall to keep the equipments warm for continuous working in winter, when the environmental temperature is below -5 degree.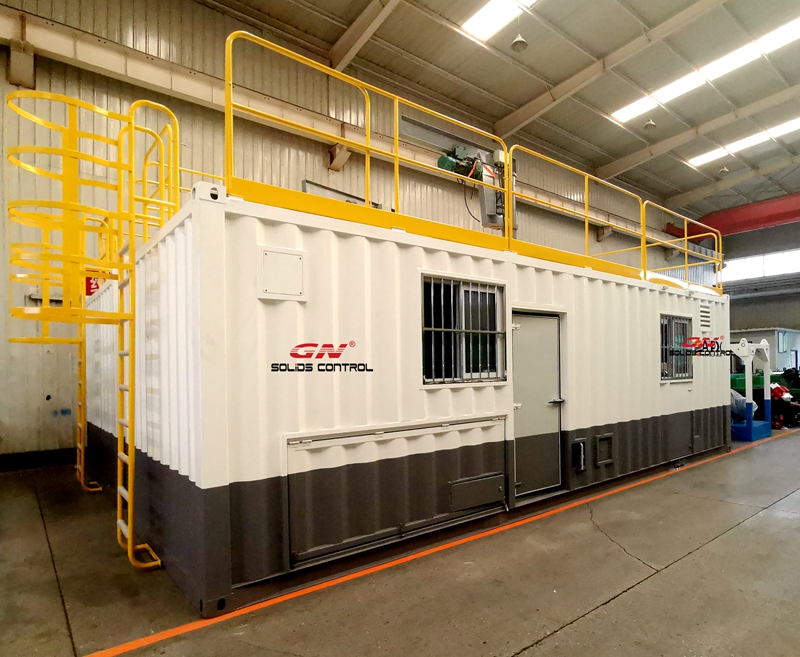 4) All of the electric motor and control panel are explosion proof for zone 1 and zone 2. We can also provide IEC EX and ATEX, UL certified explosion proof motor and control system for special requirement.
The decanter centrifuge can be also installed inside the 40ft container on top of the support frame, the container top can be opened for maintenance and parts replacement. The VFD decanter centrifuge is used to treat the discharged fluids from vertical cuttings dryer, to separate more fine solids from the fluids, the recycled water can be reused to prepare for new fluids. The VFD control panel can adjust the bowl speed, differential speed and pump speed to adjust the feed flow rate.
The vertical cuttings dryer is the ideal equipment to treat the oil based mud drilling waste management, the separated solids with oil content in the cuttings is below 5%, which is allowed for landfill in some countries.