As the only China manufacturer who can produce both vertical cutting dryer and big bowl centrifuges, GN Solids Control has a wide range of centrifuge options. And, of course, the feeding pump is important, too. Besides main equipments for drilling solids control and waste management systems, GN also produce and provide feeding pumps for main equipments.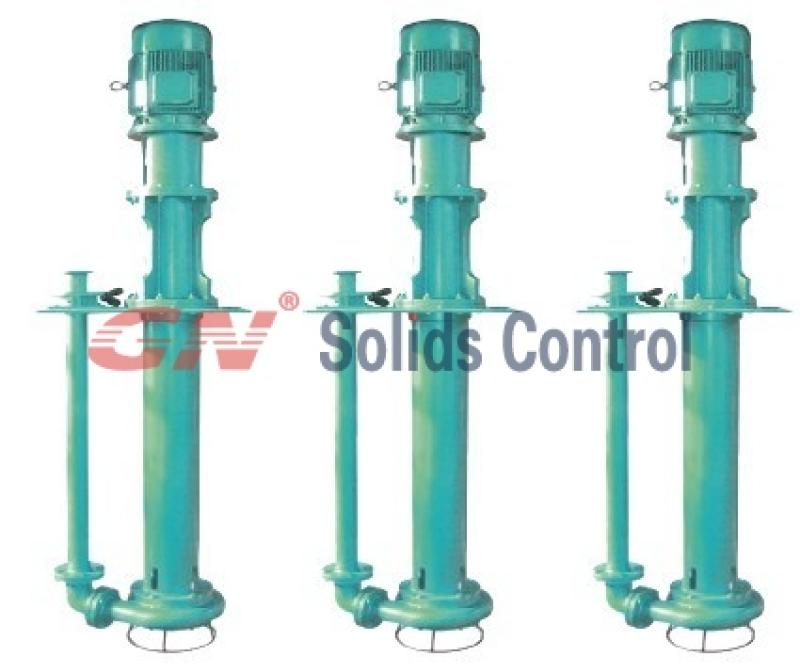 Normally, for centrifuge feeding pumps, there are 2 options, which are submersible slurry pump and positive displacement pump.
GN submersible slurry pump. In fact, submersible slurry pump is a vertical centrifugal pump, similar function and working principal as normal centrifugal pumps with a single suction system. GN series submersible slurry pumps are made of anti-abrasion alloy and capable of conveying high concentration particles. Because there is no bearing or seal between the impeller and pump body, there is no need to maintenance. And it can resist a comparably high temperature. It is not only ideal option as a centrifuge feeding pump, but also, it is always used as feeding pump for shale shakers of HDD or TBM mud cleaning systems for transferring mud from mud pit.
GNG series Positive Displacement Pump, also called screw pumps. It is a standard option for centrifuge feeding purpose, cause it could stably feeding the centrifuge without stirring up the drilling mud. The most important parts of screw pump is rotor and stator, by their specially designed shapes of those parts, feeding capacity and pressure are steady. GNG screw pumps can be driven by variable speed motor and speed could be adjusted accordingly.
Besides above mentioned centrifuge feeding pumps, GN also produce highly cost-effective centrifugal pumps GNSB series and GNJQB series shear pumps. The centrifugal pumps are widely used for feeding desander and desilter in a solids control system and used as mixing pumps also.
For more information, contact us freely at renee@gnsolidcontrol.com,