Mud agitator, as an auxiliary equipments in solids control system and main equipment for mud plant, plays an important role in drilling mud tanks. It helps the drilling mud in tank to be evenly mixed and avoid from sedimentation.
Normally, there are two types of mud agitators:
Vertical type mud agitator:
Horizontal type mud agitator: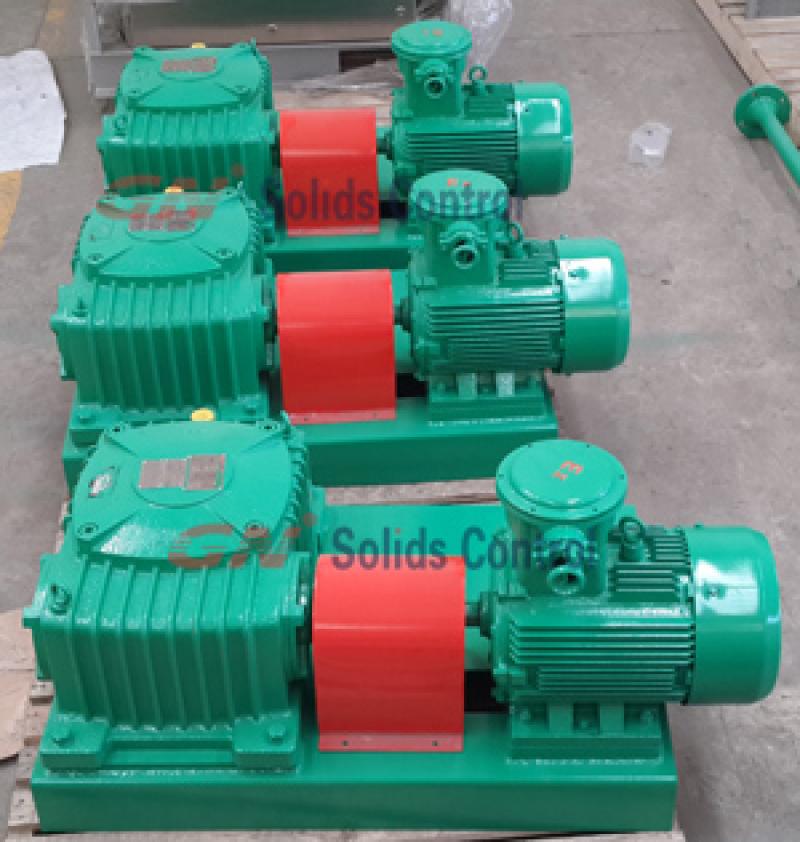 Advantage and disadvantage of Vertical Type Mud Agitator:
In structure of vertical type mud agitator, the gear box and motor are vertically connected with each other, motor is located on top of gear box. When it is installed on tank, it occupies less space than the horizontal type mud agitators. But comparing with horizontal type mud agitator, it is a bit complicated for maintenance and repair.
Advantage and disadvantage of Horizontal Type Mud Agitator:
Comparing with vertical type mud agitator, this horizontal mud agitator need more space on tank top. But also because of the horizontal location of motor and gear box, both of which are installed in same level of surface, it is easier to maintenance and repair.
Recently, the horizontal solution is more popular in usage.
GN Solids control, as the 1st API/ISO/CE/HSE Certified solids control company in China, focuses not only on main equipments like centrifuges, shale shakers, vertical cutting dryers and etc, but also for auxiliary equipments like mud agitators. This year, GN has designed and put into production the new generation of mud agitators, the 3rd generation horizontal mud agitator, which sure will proved more efficient.