Recently one set of GNZS595J triple shale shaker equipped with ViST electric vacuum unit are ready for shipment to China drilling company. Each single shaker installed 5pcs of 585x1165mm composite material frame shaker screen which is compliant with API RP13C standard.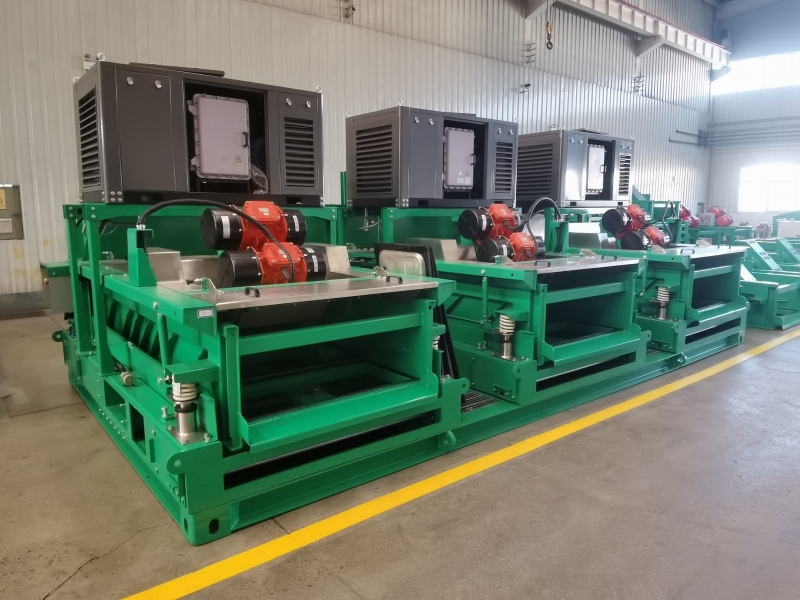 The GNZS595J-SHBJ linear motion shale shaker with drilling fluids flow rate approx. 140m3/h ( 616gpm), the flow rate is for reference only, it will be different based on different API No. of shaker screens. it is drived by 2ea of 1.72KW vibration motor, the max vibration G force is up to 7.5G, the shaker screen is 5pcs of 585x1165mm, total screen area is 3.4m2, the deck angle adjustable range is -1° ~ +5°, the feeding method is back feeding box by receiving drilling fluids from drilling rig to its possum belly then flow to shaker buffer box. We have CNEX, IEC EX, ATEX for option based on client's requirement.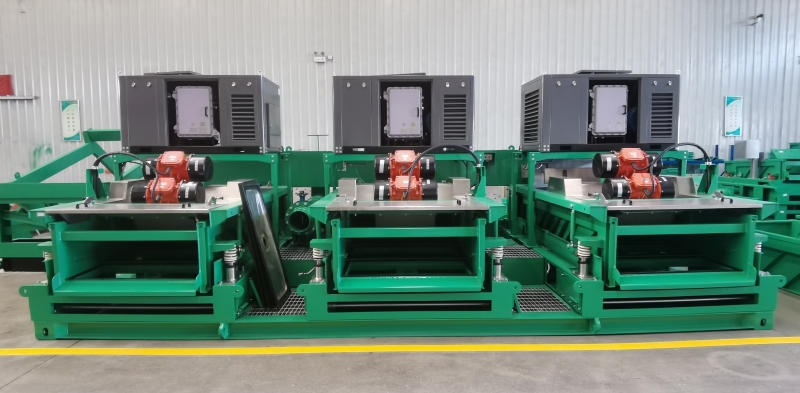 The ViST vacuum screen technology is utilized to work with shale shaker to reduce drilling waste and recycle more useful drilling fluids, it can be widely used for OBM, SOBM, WBM and for both onshore and offshore applications. A good ViST vacuum screen can reduce waste by 30~50% effectively, for less cost of drilling waste transportation, storage and waste treatment.
The catch pan is installed under the last screen panel by connecting with the vacuum unit, it could be 100% air operated or electric for your option. One ViST vacuum unit can be connected to 2~3 shakers with only one air supply to the ViST vacuum unit. Each electric vacuum unit is for one unit shaker only.
The 3 units of single shale shaker are installed on one triple shaker skid for convenient movement and installation, one set of possum belly is designed for these three units of shale shaker.