Recently one batch of solids vacuum pump, mud cleaner and mud cleaner are ready for shipment to Middle East Oilfield Service Company.
The 3 units of solids vacuum pump is used to clean up the drilling waste at the drilling site and for tank cleaning.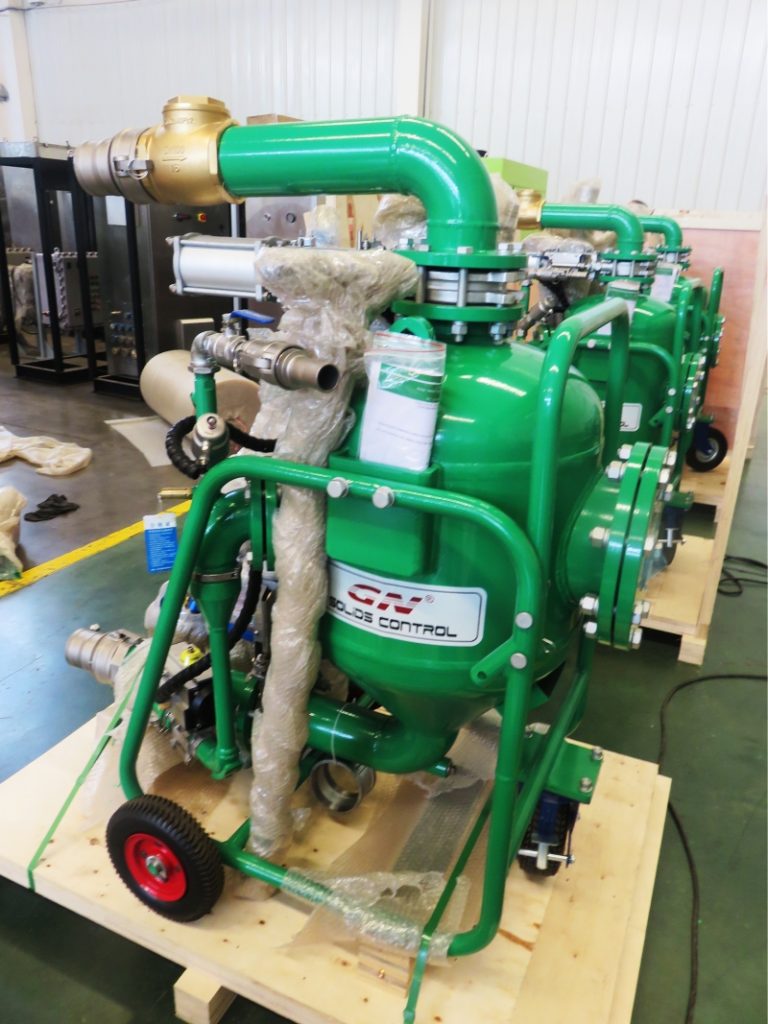 1 unit of 1000gpm mud cleaner GNZS594J-2S12N, with 2 ea of 10 inch desander cone and 12ea of 4 inch desilter cone, the hydrocyclone frame installed on top of the bottom shaker, with 4 panel of shaker screens 585x1165mm, the treating capacity for drilling fluids is 1000gpm, the shaker screen is composite material frame for longer working life.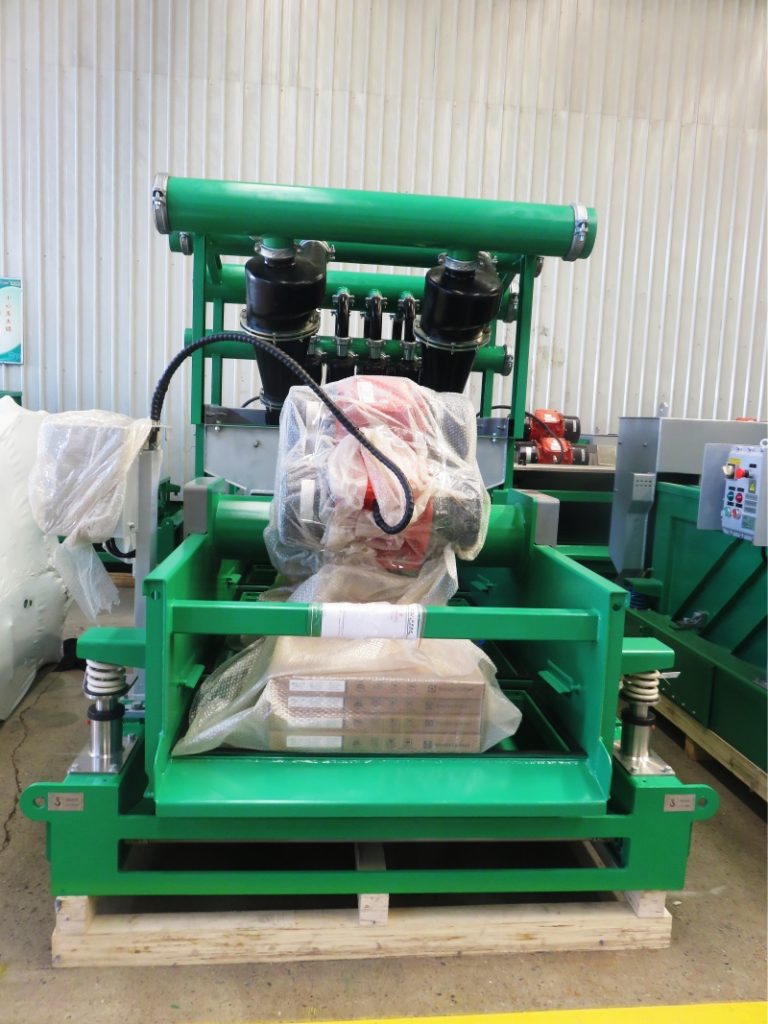 1 unit of GNLW363D decanter centrifuge,the working principal of the decanter centrifuge is as below: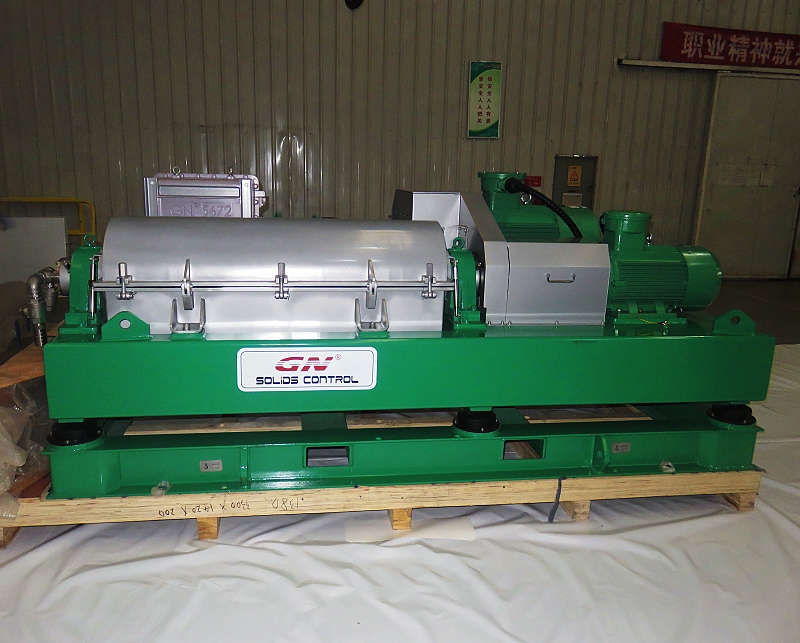 The centrifuge bowl and screw rotates in same direction with a set differential speed, the feeding material is transferred by the centrifuge feeding pump continuously into the screw shaft, then flies to the bowl along with high speed increase. Under the working of centrifugal force, the heavy phase solids deposite on the bowl wall to form sediment layer, the solids is pushed the bowl cone section and discharged from the solids outlet. The light liquid phase forms a liquid ring, which is continuously overflow out of the bowl from the liquid outlets at the big end of the bowl. The straight section of the bowl is the clarification area, and the cone section is extrusion drying area. The decanter centrifuge separation cut point is 2~5 microns, with proper chemicals additives, the separation cut point is up to 2 microns. The centrifuge bowl diameter is 360mm, the bowl length is 1271mm, the max speed is up to 3900rpm, and max G force is 3063G, the designed capacity for water is 200gpm, and typical capacity is 132gpm, the main motor is 50HP, back drive motor power is 15HP.