As a professional piling desander unit manufacturer in China, our desander unit has been widely used for bored piling project and TBM project in the world and domestic market. Recently we shipped 10 units of 500gpm desanding unit to Asia client. The configuration is as below: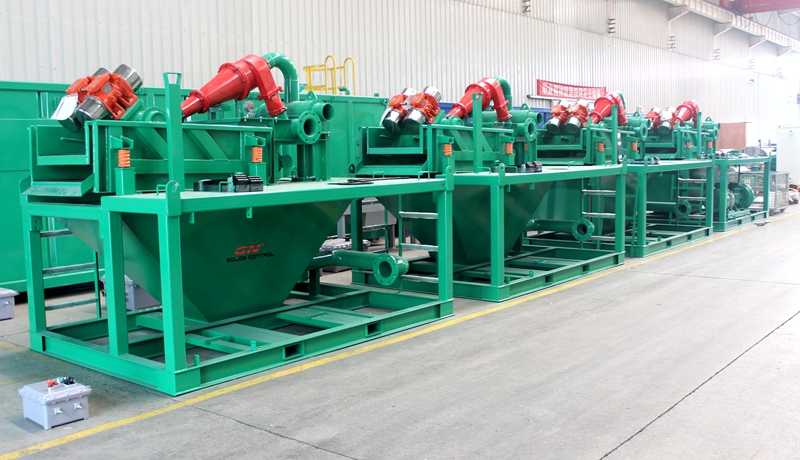 1) 1 ea of 10 inch desander cone installed on the double deck shale shaker, the separation cut point is 40 microns.
2) The double deck shale shaker is installed on the V bottom mud tank, the feeding pump of the desander cone is installed on the mud tank as compact design.
3) No mixing hopper and mixing pump is included in the desanding unit, if the client need mud mixing unit, we will provide a separate jet mud mixer with a storage tank to connect with the desanding unit.
The working principal is as below: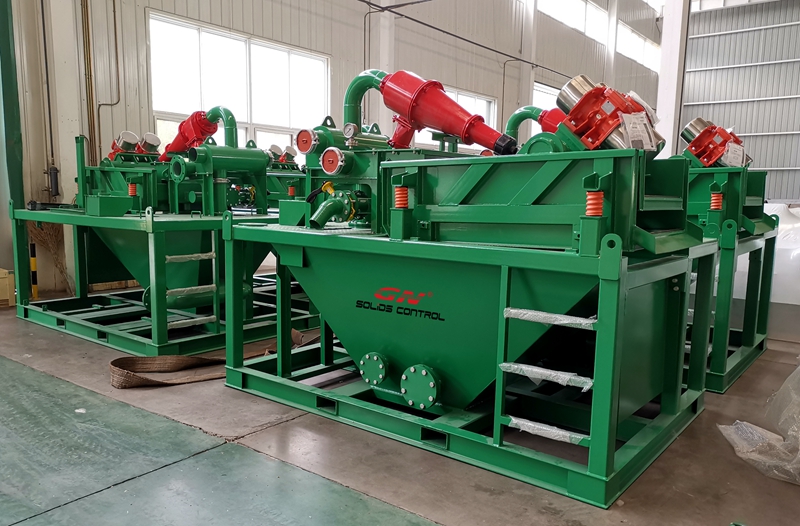 1) The submersible slurry pump outside is feeding the bored piling or TBM slurry to the double deck shaker bottom screen, to separate the coarse solids from the slurry, the slurry is dropped into the mud tank, the centrifugal pump will transfer the slurry to the desander cone to separate the fine solids up to 45 microns. The double deck shale shaker can increase the treating capacity and better separation performance.
2) The clean fluids are flow to a separate mud tank for reuse, the user can connect the jet mud mixer with this tank to add chemicals and prepare for new fluids.
3) The centrifugal pump installed in the desander unit is produced by GN solids control, the pump head and all the parts are interchangeable with world famous brand centrifugal pump. The wear parts impeller, mechanical seal and pump casing is made of hard ductile iron alloy for better abrasion resistant.
If you need mud desander unit, pls contact with GN solids control.