Recently one set of Oil Sludge Washing and Separation System are ready for shipment to Uzbekistan. The system including modular as below: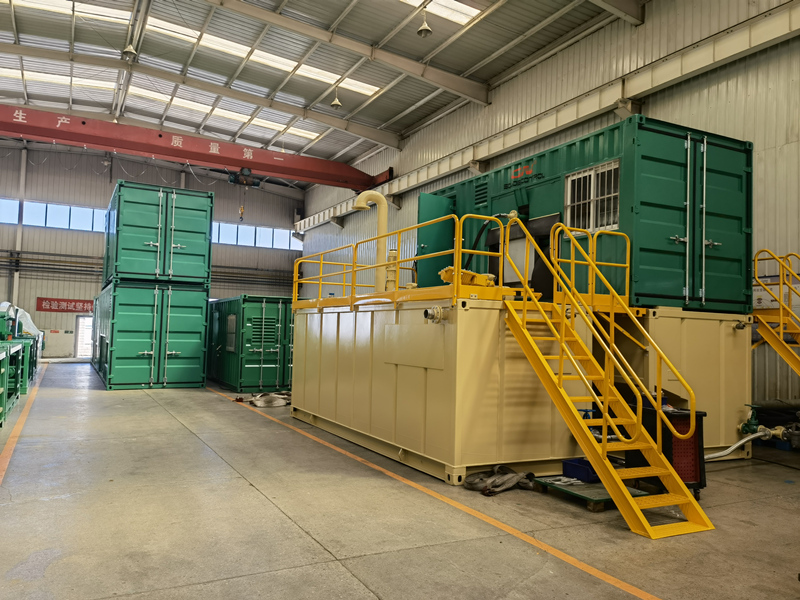 Suction modular, including vacuum pump, air compressor and air tank to provide air supply and pressure to sludge vacuum pump
Pre-mixing and heating washing modular, including pre-mixing tank, mud agitator, submersible slurry pump( for feeding to shale shaker), liquid level meter and other accessories.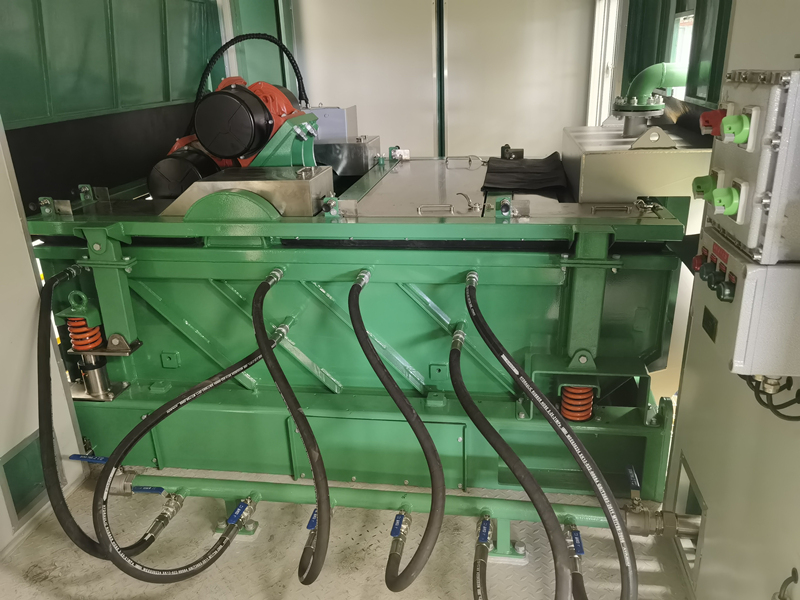 Coarse solids screening modular, coarse solids separation shale shaker with sealing cover and spray system, pre-mixing tank with heating lines, pipelines, handrail, walkway, liquid level meter, lightings, electric control system, mud agitator
Solids liquid separation modular, including decanter centrifuge and screw pump with static mixer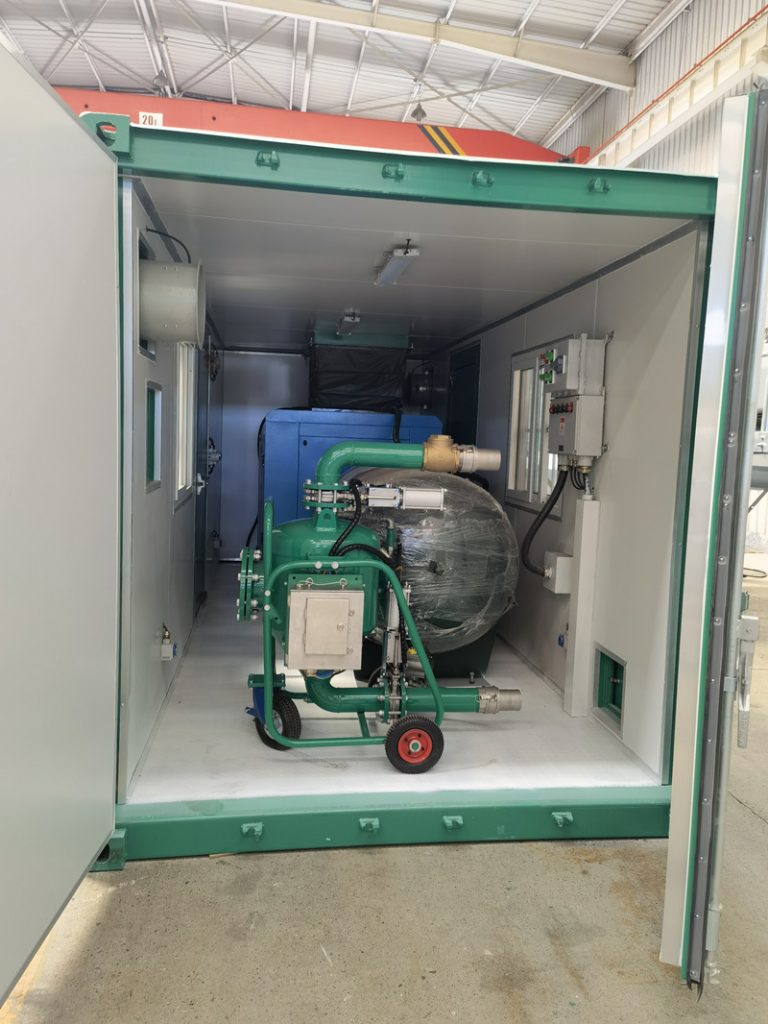 Solids, oil, water three phase separation modular, including 3 phase disc separator to separate oil, water, solids, oil buffer tank, water buffer tank, disc centrifuge feeding pump, flushing unit, protection unit, solids collection unit, mud agitator, liquid level meter, electric control system, lightings, pipelines, handrails, walkway, decanter centrifuge liquid collection tank and skid. The 3 phase disc separator is a centrifuge to separate light liquid, heavy liquid and solids separation. The feed material should with solids content less than 3%, and max allowed solids should be smaller than 1 micron. That is the purpose to use decanter centrifuge which will separate the fine solids and reduce the solids content effectively.
Chemical dosing modular, which including three tank automatic powder chemical mixing system, and 2 ea 1000L chemical mixing tank with agitator and chemical dosing pump.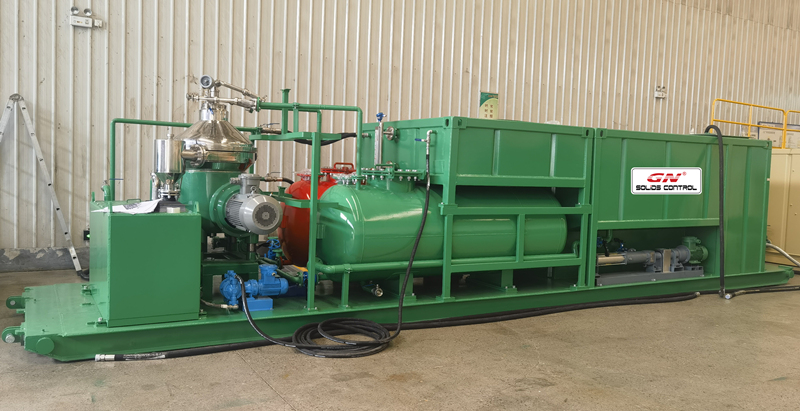 All the modular will be installed inside standard container with windows and doors for convenient maintenance, the insulation layer can keep the equipments working in warm temperature, especially for Winter Operation. If you need a customized solution of Oil Sludge Washing and Separation System, pls contact with GN solids sales.