GN solids control will participate in CIPPE 2023 with our new technology and equipments, the exhibition information is as below: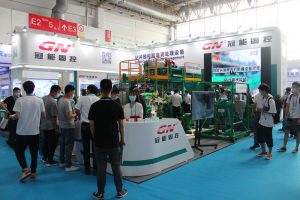 Exhibition Name:China International Petroleum & Petrochemical Technology and Equipment Exhibition (cippe) 2023
Exhibition time: May 31-June 2, 2023
Exhibition location: New China International Exhibition Center, Beijing (No.88, Yuxiang Road, Tianzhu, Shunyi District, Beijing)
GN stand No.: E2168 (Hall E2)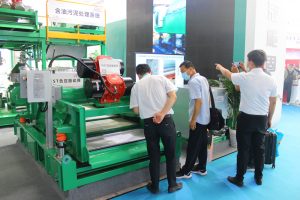 What equipments will be showed in CIPPE?
1. vacuum shale shaker
2. Decanter centrifuge, as one of the core equipments we produced, GN decanter centrifuge has been widely used for different applications, such as oil & gas drilling fluids cleaning, barite recovery, drilling waste treatment, industrial waste water dewatering, core drilling waste water recovery, oil sludge treatment, Hydrovac Slurry Dewatering System, dredging slurry separation, mining tailings separation, etc. Based on your different requirement, we will use different model decanter centrifuge with different treating capacity, G force, speed, driving system. We can produce decanter centrifuge from 9 inch bowl diameter ,14 inch, 18 inch, 22 inch to max 30 inch bowl diameter, and the bowl length and angle will be different as per different project.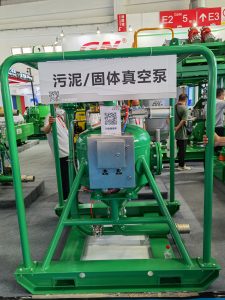 3. Vertical cuttings dryer for OBM drilling waste treatment
4. Solids vacuum pump
5. Screw conveyor, we have fixed speed and variable frequency drive system for option, the rotation direction can be single and two way as per requirement, and the feed port and discharge port can be also customized. We can provide auger diameter 10 inch, 12 inch, 14 inch,16 inch, 18 inch for your selection, each section standard length is 12ft, the screw length can be 1 section 12ft, 2 section 24 ft, 3 section 36ft, 4 section 48ft.
6. shaker screen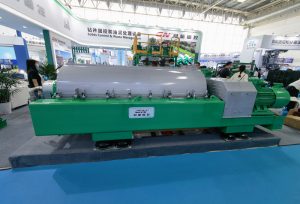 …and more.
For more information about the exhibition, pls refer to the official website as below:
In Chinese :http://www.cippe.com.cn/cn/
In engligh:https://en.cippe.com.cn/