GN Solids America will participate in 2023 Offshore Technology Conference (OTC 2023). The exhibition information is as below:
Exhibition Name:Offshore Technology Conference 2023
Exhibition location: NRG Park, Houston, TX, USA
Exhibition time: May 1st to 4th, 2023
Exhibition Stand No.: NRG Center 4047
Official website:https://2023.otcnet.org/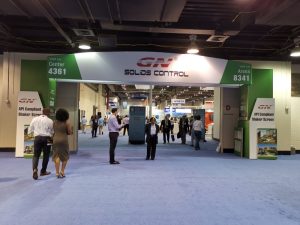 OTC had been held over 50 years since 1969 at NRG park ( formerly as Reliant Park) in Houston. OTC has expanded technically and globally with OTC Brasil and OTC Asia. If you would like to know more and talk more about GN Solids products, welcome to visit GN Solids America located at 6710 Windfern Road, Houston, TX 77040.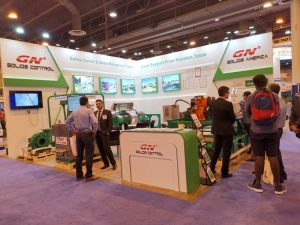 GN Solids America will show our lastest technology and core equipments, and take this opportunity to meet our valuable clients and introduce us to more companies who required a solids control/ drilling waste management/ oil sludge treatment/ waste water treatment/ solids liquid separation solution.
What products will GN show at OTC 2023?
1. ViST vacuum screen technology
ViST vacuum screen technology is mainly for recycle fluids and reduce waste during drilling. The purpose is to maximize the volume of recovered and reused fluids and provide much dryer cuttings. For the long term operation, ViST technology can save drilling cost and reduce waste management cost.
2. Shaker screen, not only for GN own shale shaker, but also replacement screens for other brand shale shaker.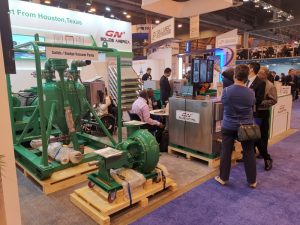 3. Linear motion shale shaker, with 4 panel shaker screens
4. Drilling fluids cleaning decanter centrifuge, GN can provide 9 inch, 14 inch, 18 inch, 22 inch, 30 inch bowl centrifuge can produce different G force for your requirement.
5. Solids /sludge transfer vacuum pump, it can be used for many different applications, to transfer drilling mud, waste mud, waste solids, oil sludge, animal waste, sand, vessel bottom clean mud, hazardous waste, and dredging slurry, etc.